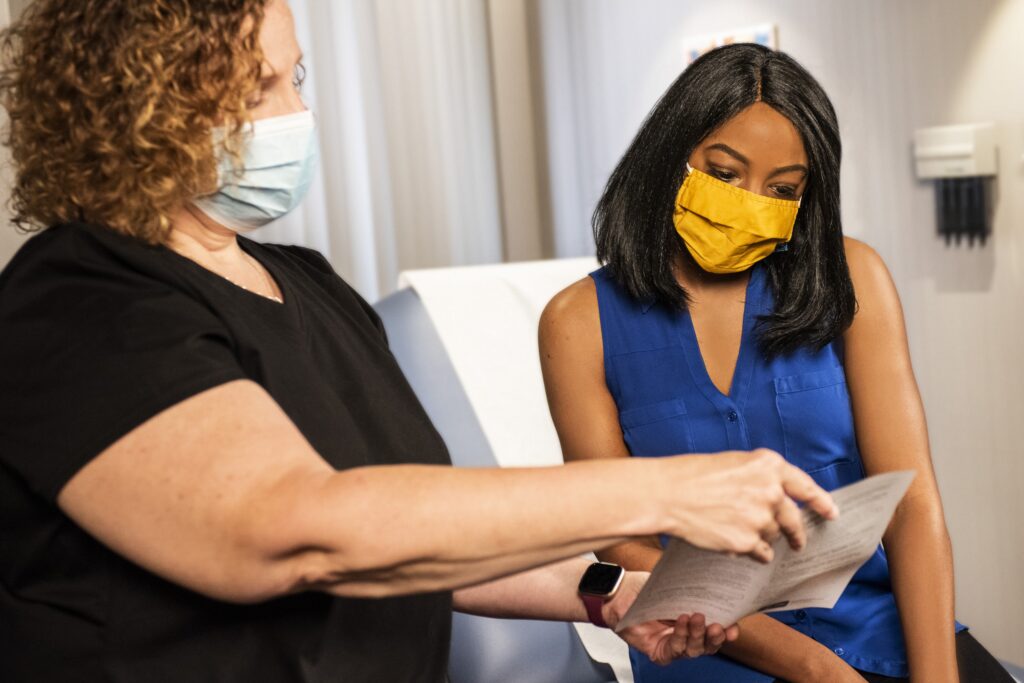 From taking advantage of tax deductions to keeping a healthy sleep schedule, here are the 10 answers to the question, "What are some tips to help save money on personal healthcare expenses?"
Take Advantage of Tax Deductions
Opt For Services In Your Network 
Save With Pre-Tax Accounts
Ask Questions and Advocate for Yourself
Get Robust Health Insurance
Compare Quotes to Get the Best Deals

Buy Generic Drugs
Take Advantage of Tax Deductions
Make sure you are taking advantage of the tax deductions you are eligible for when paying for your healthcare. These include deducting the costs of your health insurance premiums, medical expenses, and dependent care expenses. You can also deduct the costs of travel for medical care and the cost of child care for medical appointments. 

While the healthcare costs are high, you can save money by simply keeping track of the expenses you are already paying and ensuring you itemize your deductions to get the most out of them. –– Matthew Ramirez, CEO, Rephrasely
Keep a Healthy Diet 
Invest in quality nutrition now to save money on health care later. Many people give in to the convenience and comfort of fast food, but it really shouldn't be a regular part of anyone's life. Eating whole, colorful foods is the best way to keep your body healthy, and yes: it can be quite expensive to eat healthily.

While organic produce, free-range eggs and meats with no added hormones may bump up your grocery bill, it's far less expensive than managing a chronic condition like diabetes or cardiovascular disease. My best advice is to take care of your body now so you can save money on health care expenses later. — Jae Pak, MD, Jae Pak MD Medical
Opt for Services in your Network 
Finding strategies to pay for medical expenses without going bankrupt is a daily effort for persons with chronic diseases and long-term treatment demands. Fortunately, the news is not all negative. 
The clever consumer may find big discounts in many typical healthcare circumstances if they know where to search. It is tempting to visit the first care facility with an open appointment when you're feeling under the weather. However, the costs of various provider alternatives vary. 
Do you need to go to an emergency room? You may see physicians who are in-network or out-of-network depending on your health insurance. Because in-network providers have an agreement with your health plan, you pay less to see them. This translates into reduced prices. — Isaac Robertson, Fitness Trainer & Co-Founder, Total Shape
Save with Pre-Tax Accounts 
Using Health Savings Accounts (HSAs) or Flexible Savings Accounts (FSAs) is a great way to save money on healthcare expenses. You can put money into an HSA or FSA each year and use it to pay for qualified medical expenses, including doctor visits, prescription, and over-the-counter drugs, home medical supplies, and even mental health services. 
These accounts can cover a variety of personal daily products related to first aid, feminine care, family planning, skincare (such as acne treatment and sunscreen), respiratory health, and pain relief. 
The money you put into an HSA or FSA is not taxed, and any money you spend on qualified medical expenses is not taxed either. You can use the money in your HSA or FSA to pay for medical expenses, even if a health plan does not cover you. — Michaela Ramirez, MD, Founder, O My Gulay

Ask Questions and Advocate for Yourself
Sometimes being in a healthcare setting can be overwhelming, especially if you aren't feeling your best. However, it's important not to get railroaded into agreeing to things that don't serve you in the long run. 
For example, a medical professional may suggest a test, treatment, or procedure which you're uncertain you can afford. Don't be afraid to ask questions. Why is this necessary? Is there a cheaper alternative? 
Make sure you're informed about all your options before agreeing to anything. There can be pressure to make snap decisions, but this is your health, nobody else's. 
"Can I just take a moment to consider this?" is a great phrase to use in order to gain some breathing space. If a medication is recommended, it's always worth asking whether there is a generic equivalent. These are often cheaper than brand-name products and just as effective. A curious, considered, and calm approach should help you make the best choices. — Alex Mastin, CEO & Founder, Home Grounds
Get Robust Health Insurance
One of the best ways to save money on personal healthcare expenses is to have a robust health insurance plan. Many people think health insurance plans with low premiums are workable. But that's not true. 
Health insurance plans with low premiums come with other liabilities. They have higher deductibles, and you may get a higher co-pay. Also, low-premium plans don't cover many things. These plans don't include particular procedures or tests. 
As a result, your medical expenses can get out of control. Sometimes health plans offer discounts and valuable services. They deliver services that give a boost to your health. You can get all the details from the health insurance company or your health insurance card. — Sean Harris, Managing Editor, FamilyDestinationsGuide
Compare Quotes to get the Best Deals
One great tip that has increased my savings on personal healthcare expenses is to compare the costs of service providers. 
When I was shopping around for a primary care physician, I called various medical offices and asked about their appointment fees. Even though each office listed different pricing, one stood out because it was lower than the other options. 
By taking the time to shop around, I could save money in the long run. Compare-and-save strategies can be used not only with doctors but also with many other areas of healthcare, such as medications and lab tests. 
So next time you are looking for a doctor or need some medication, do your research to see if you can get the best deal! — Jamie Irwin, Director, Straight Up Search
Buy Generic Drugs
As a physician myself, I know that personal healthcare expenses can add up quickly. One of the best tips I can give for saving money on healthcare is to buy generic drugs. 
By doing so, you can save as much as half the cost of brand-name medications. As far as effectiveness goes, ‌generic medications are just as safe and effective. 
In fact, many times they are produced from the same manufacturing process used by brand name companies. The major difference is the price! 
When making healthcare decisions, don't forget to ask your doctor or pharmacist if there is a generic equivalent available—you'll be glad you did! –– Rosmy Barrios, Director, Health Reporter

Use Free Screenings 
No one wants to compromise with health, so people spend relentlessly on staying fit and healthy. But it's not possible for every family to turn a blind eye to medical expenses.

Many communities have health fairs where they make people go through health screenings for particular diseases. You can cut your healthcare expenses if you know about these screenings. They mostly screen people for diabetes, high blood pressure, and HIV. 
Likewise, the governments in some countries also provide various health benefits. These are especially for people who can't afford medical expenses. Many countries like Albania, Norway, Japan, Israel, Morocco, and others have a universal healthcare system.

Taking advantage of free healthcare screenings and benefits will reduce your medical cost. Make sure you go for the right screening sessions at the right time because they run for a particular time. — Sanjay Singh, Founder & CEO, Technource Inc.
Just Sleep It Off
Getting eight hours of deep sleep is the easiest way to reduce your personal healthcare expenses because it helps improve your overall health and well-being. 
It helps your body to heal and repair itself, meaning that you might prevent illnesses or diseases that would have otherwise required medical attention.
Additionally, getting enough rest will help you feel energized and refreshed, allowing you to be more productive, alert, and healthy throughout the day, ‌reducing the need for expensive medical treatments. — Marc Werner, CEO & Founder, GhostBed
Terkel creates community-driven content featuring expert insights. Sign up at terkel.io to answer questions and get published