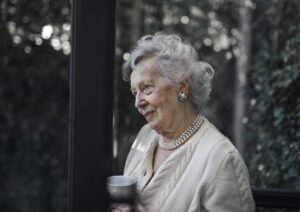 By Christine Van Cauwenberghe
Special to Financial Independence Hub
Canada has a bold vision – to build a more accessible, inclusive and effective financial literacy ecosystem for all. The five-year plan, laid out in the National Financial Literacy Strategy 2021-2026, is an important step forward to achieving sweeping financial literacy. But one cohort is noticeably absent from this ambitious strategy – older widowed women.
During Financial Literacy Month in November, we had an opportunity to cast a light on financial education and empowerment for this often overlooked and underserved, but statistically significant, group. In 2022, there were approximately 1.5 million widowed women compared to the roughly 472,000 widowed men, reports Statista Research Department. As our nation nears "super-aged" status, where 20 per cent of our population will be 65 years or older, these numbers will continue to climb.
Longer life expectancies for women, paired with women generally marrying or partnering with older men, leaves them more likely to spend at least some of their retirement in widowhood. As such, it's estimated that 90 per cent of women will become the sole financial decision-maker at some point in their lifetime, representing a substantial segment of Canada's wealth management sector.
Lower financial literacy than male counterparts
However, this same group generally reports lower levels of financial literacy than their male counterparts. While many reasons account for this disparity, traditional societal norms play a significant role – older generations of women were more likely to stay home and rear children while men typically joined the workforce, granting them greater financial exposure.
Now, we have an opportunity and a responsibility to change this. Widespread financial literacy matters, but in our effort to educate the masses we can't leave certain groups behind. By narrowing the knowledge gap, we can empower widowed women from and after the Silent Generation with a voice – we can give them a say in their own financial future.
Women will soon control half of accumulated Wealth
By 2026, women in Canada will control roughly half of all accumulated financial wealth, estimates Strategic Insights, up from one-third a decade earlier. While this is a welcomed shift, many women's' lack of core financial understanding and involvement is sobering. Too often, it's men who assume a leading role in personal wealth management, specifically retirement and estate planning. This despite the fact that women, on average, survive their husbands by roughly five years. Yet, only 17 per cent of women in Canada over the age of 65 have an up-to-date will, according to a survey from LegalWills Canada. Continue Reading…