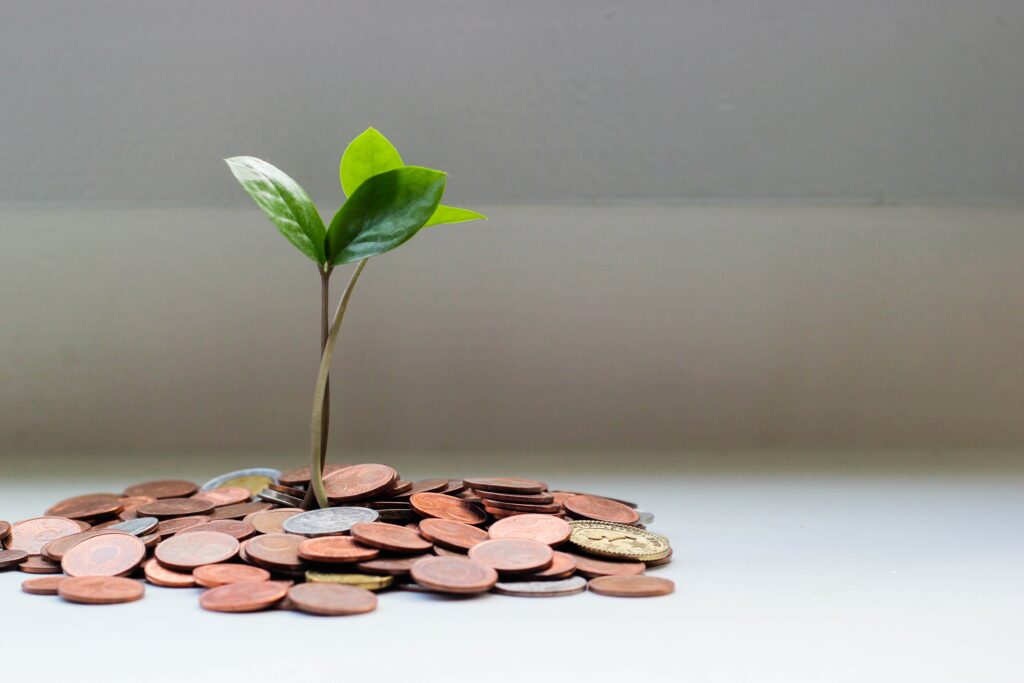 Personal Capital is a financial technology company that provides a range of financial services, including investment management, retirement planning, and financial planning through its website and mobile app. The company also provides personalized financial advice from certified financial advisors. But what exactly can Personal Capital do for YOU? 
We reached out to 14 Personal Capital clients and asked them this question –  "What are the most helpful things you didn't know Personal Capital could do for you?" From how easy it is to plan retirement to getting multiple credit lines, here are 14 helpful things that Personal Capital can do for you: 
Easily Plan Retirement

Create and Manage a Budget

Provide Educational Resources

Guidance for Investment Portfolio Management 

Clearly Describe Your Asset Allocation

Track Spending

Analyze Investment Fees

Help to Maximize Retirement Savings

Breakdown Your Holdings Accurately

Generate a Tax-Optimized Investment Plan

Earn a 3.85% APY

Show Debt Paydown Progress

Monitor Student Loans

Grant Access to Two Lines of Credit
Easily Plan Retirement
Using Personal Capital has been of enormous help. I did not know I could plan or budget for my retirement until I read a post that said, "I am a retiree, and I can say that Personal Capital has made this retirement journey smooth for me as I began planning my retirement with the app seven years before I retired." 
After reading this post, I started making my retirement plans using Personal Capital, which has been very pleasant and put me at ease. Personal Capital is an excellent tool for planning your retirement because it provides a retirement calculator that helps you track your long-term saving goals, an investment checkup tool that will tell how well your portfolio is performing, and a fee analyzer to track if your investment account loses money to hidden fees. 
Overall, I would say that the platform is very comprehensive, well thought out, and intuitive to use, making it even more appealing. — Peter Bryla, Community Manager, ResumeLab
Create and Manage a Budget
Personal Capital can help you create and manage a budget. With just a few clicks, you can quickly set up your budget categories, track and monitor your spending, and make adjustments as needed. You'll be able to see where your money is going, how much you're making each month, and what areas of your life could use improvement. 
Plus, you can set up reminders to ensure you stick to your budget, as well as get alerts if you exceed it. This way, you'll have a better understanding of your overall financial picture and be able to make informed decisions about where to allocate your resources. — Amira Irfan, Founder & CEO, A Self Guru

Provide Educational Resources
An added benefit of the Personal Capital system is the immense library of resources on personal finance. Financial literacy is one of the few things you don't get to learn about in school, but it applies to everyone. 
Even with very little knowledge about personal finance, you can learn through Personal Capital's resources. You can find articles on retirement planning, understanding 401K plans, investment metrics, and more. This is a great tool for people who don't know how to manage their finances but are looking to learn. — David Ring, Sr. Marketing Manager, MCT
Guidance for Investment Portfolio Management 
One thing that I recently learned about Personal Capital is that they offer investment portfolio management services
I think this is a really helpful feature for those who may not have a lot of experience with investing or who want professional guidance in managing their portfolio. With Personal Capital, you've got a team of advisors and some fancy technology on your side, helping you make informed decisions about your investments. And on top of that, they offer personalized recommendations based on individual goals and risk tolerance.
So in my opinion, it's a great resource for anyone looking to make the most of their money. — Tiffany Homan, COO, Texas Divorce Laws
Clearly Describe your Asset Allocation
The analysis provided by Personal Capital on my asset allocation is far more thorough and precise. Did you realize, for instance, that VTSAX comprises 3% to 4% REITs? When I looked at Personal Capital's blocky breakdown of what I actually invested in, I learned this. 
This tool not only examines broad categories but also allows you to click on any specific block to view a breakdown of that category. The US stock market now comprises a large-cap core, mid-cap growth, small-cap value, etc. Your overseas allocation is broken down similarly, and it will change daily based on your present holdings and the changing holdings of those holdings. — Steve Pogson, Founder & E-Commerce Strategy Lead, First Pier
Track Spending
Personal Capital is a useful tool that can track all of your spending in one place. I didn't know this at first, but it makes sense. It syncs all of your checking account and credit card data in one place, so you have easy access to all of your financial information. 
Tracking your spending is a vital part of achieving financial stability and independence. Once you know your normal spending habits, you'll be able to change them to achieve your financial goals, such as making a large purchase or going on that vacation you've always wanted. You can even create your own categories for expenditures if you don't find a predetermined category that matches your needs. — Dustin Ray, Co-CEO & Chief Growth Officer, Incfile
Analyze Investment Fees
Personal Capital is a tool with many capabilities. The ability to analyze investment fees is one of the most surprising benefits of this tool. People don't always think about the investment fees that they'll need to pay when they're looking into expanding their portfolios. 
Personal Capital has a built-in fee analyzer so you can get more out of your returns. It's estimated that, on average, approximately 1% of returns are lost to fees. Personal Capital can ensure that you minimize that loss so that you can get the most out of your investments. This tool can analyze many investment accounts, from 401(k)s to Roth IRAs. — Alex Mastin, CEO & Founder, Home Grounds
Help to Maximize Retirement Savings
One thing that Personal Capital can do for me I didn't know is that it can help me optimize my 401(k) plan. Personal Capital's 401(k) Fee Analyzer tool suggests ways to reduce fees and improve returns. This can be useful if you have an employer-sponsored 401(k) plan and are looking to maximize your retirement savings. 
I recently learned that Personal Capital offers a retirement planner that helps users determine how much they need to save for retirement and provides recommendations for investments and saving strategies. — Karen Cate Agustin, Business Analyst, Investors Club
Breakdown your Holdings Accurately
Compared to using a spreadsheet, Personal Capital's breakdown is much more thorough and accurate. This tool not only examines broad categories but also allows you to click on any specific block to view a detailed breakdown of such a category.  — Connie Glover, General Manager, Product & Market Development, BFX Furniture
Generate a Tax-Optimized Investment Plan
Personal Capital can help you create and manage an investment portfolio tailored to your individual goals and risk profile. The technology uses sophisticated algorithms to identify the best investments for your situation, taking into consideration your current savings rate, expected returns, taxes, fees, and more. 
From there, you can set up automatic rebalancing and tax-loss harvesting to ensure you are getting the most out of your investments. Plus, Personal Capital provides expert advice from certified financial planners that can help you make smart decisions about your money. — Matt Teifke, CEO, Teifke Real Estate
Earn a 3.85% APY
Until recently, I didn't realize that Personal Capital has one of the best cash management accounts out there. But if you're looking for somewhere to park your emergency fund or idle cash, it's definitely worth considering. 
The base 3.85% APY for regular members and 3.90% APY for Personal Capital Advisory Clients is the primary draw. But I also like that it provides up to $2 million in aggregate FDIC insurance and doesn't have any fees. Other companies like Wealthfront and Betterment also have competitive cash accounts. But Personal Capital's range of free tools, plus its cash account, are major selling points. — Tom Blake, Founder, This Online World
Show Debt Paydown Progress
Personally, I didn't realize all the outstanding things that Personal Capital could do for me until I started using it. Most importantly, it has been a great help in keeping track of my Debt Paydown Progress. 
By having an overall view of my debt, due dates, and payment amounts all in one place, I can monitor this ever-present goal of getting out of debt. With Personal Capital tracking the Debt Paydown Progress so easily, I can now see the effects of small efforts, such as making biweekly payments and transferring extra funds towards principal balances, and quickly adjust my strategy when needed. It's definitely a great tool for anyone looking to reduce their debt, which makes it invaluable for me! — Rosmy Barrios, Director, Health Reporter

Monitor Student Loans
Throughout my college career, I had a hard time keeping track of the multiple student loans I took out to get through school. It always felt like I was grasping at straws trying to keep everything straight—until I discovered the Student Loan Tracking feature of Personal Capital! 
This helpful feature has been such a time-saver for me; now, with just one click, I can easily monitor all of my loans in one place and make sure that I'm up-to-date on my payments. Not only has Student Loan Tracking given me greater peace of mind, but it's also helped me identify which repayment plans may fit best for my budget and future goals. If you're in the same boat as me with managing debt, be sure to check out this powerful feature on Personal Capital! — Haya Subhan, Manager & HR Specialist, Sheffield First Aid Courses
Grant Access to Two Lines of Credit
Access to two lines of credit was a pleasant surprise that I did not expect or know about when I first opened my Personal Capital account. The competitive interest rates on these loans also impressed me compared to what the market is, especially with the current high inflation rate. — Alvin Wei, CMO, SEO Ant
Terkel creates community-driven content featuring expert insights. Sign up at terkel.io to answer questions and get published