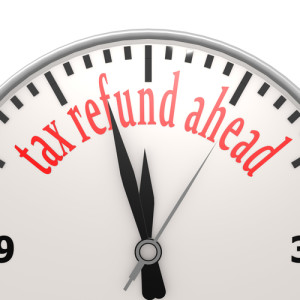 By Adrian Mastracci, KCM Wealth
Special to the Financial Independence Hub
Let's examine some wise ways to apply your tax refund in 2016. There are no shortages of sound possibilities for the personal finances.
Everyone can reap value from these practices. For example, refunds can be spent, saved and invested.
First park the refund into a saving account to resist impulse, say for 30 days.It gives you time to reflect and evaluate your needs and options. Try your best to get lasting value from this worthy source of cash. Many of the allocations you make are typically not reversible.
Here are 20 sensible ideas dealing with your tax refund:
• Contributing to an RRSP boosts the retirement nest egg.
• Topping the TFSA earns more tax-free investment income.
• Repaying credit card balances is always a top notch, risk-free allocation.
• Trimming a line of credit, mortgage or student loan is desirable.
• Donating to a charity of choice is a noble cause.
• Helping out someone less fortunate than you is generous.
• Making a Registered Education Savings Plan (RESP) deposit helps pay for the rising costs of education.
• Examining a Registered Disability Savings Plan (RDSP) for a special needs family member is unselfish.
• Leaving it permanently in your saving account is a choice.
• Paying an outstanding bill is an anxiety off your mind.
• Rebuilding the emergency account is beneficial.
• Expanding your small business capital is worthwhile.
• Lending it at the prescribed rate to the low tax bracket spouse.
• Assisting an adult child in purchasing a residence.
• Adding to your investment plan is rewarding.
• Spending on your family travel or leisure is also fitting.
• Allocating to property renovations such as your home.
• Investing in improving your career or education.
• Directing funds towards the next income tax instalment.
• Starting the accumulation for the upcoming Christmas gift fund.
Now you're ready to sprinkle the cherished tax refund wisely. Allocate it according to priorities best suited to your family needs.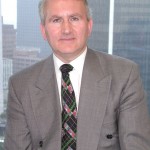 Adrian Mastracci, MBA,  is president and portfolio manager for Vancouver-based KCM Wealth Management Inc., specializing in designing and stewarding retirement portfolios.