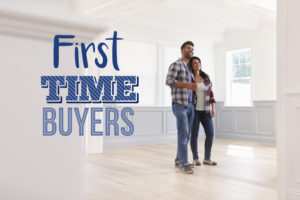 By Amit Sahasrabudhe, Vice-President, Home Equity Financing, RBC
(Sponsor Content)
The road to home ownership isn't always an easy one and the pandemic has made it even more complex, bringing new challenges and opportunities for prospective homebuyers. For some, lifestyle changes have created opportunities for increased savings. Others find themselves priced out of the housing market.
RBC conducts an annual Spring Housing Poll to learn more about Canadians' attitudes around home buying and the housing market. This year's results show that despite some Canadians – especially non-homeowners under 40 – reporting they have given up on the dream of home ownership, there has been an increase in those who say they're likely to buy in the next two years.
Even amidst an increasingly expensive housing market, most Canadians feel that housing continues to be a good investment and that it is still better to buy than rent.
Should you buy now or buy later?
The first step in knowing whether it is the right time to buy is understanding how much you can realistically afford. This includes having a full picture of your current financial situation and how it may change in the future. It is also important to consider external factors like the overall housing market and economy, as they can also have a big impact on your ability to purchase a home.
In fact, our research found that many Canadians are planning to wait to purchase a home because of the state of the economy, concerns about their job security and affordability, especially in hot housing markets. For others, historically low interest rates and the fear that housing market will become increasingly unaffordable are motivating the decision to purchase a home sooner.
While Canadians now have a lot more factors to consider when buying a home, they don't have to embark on this journey alone. Buying a home is one of the most important decisions you will ever make and there's no substitute for doing your research and receiving expert advice on how to fit your home purchase into your overall financial plan. RBC Mortgage Specialists are available to help you with your home buying journey from start to finish, and appointments can be booked virtually, by phone or in-branch.
Saving for a down payment
When it comes to purchasing a home, saving for a down payment can often be the biggest barrier to entry. While everyone's financial situation is different, some Canadians have taken advantage of reduced spending during the last year to build up their savings. Our research found that most Canadians who are likely to buy in the next two years are setting aside monthly savings to put towards purchasing a home, saving an average of $789 each month.
Still, many may be underestimating what they will need to buy a home, with costs rising in many markets across the country. The average home price in Canada as of February 2021 (according to CREA) was $678,091, but we've seen this rise to as high as $864,159 and $887,695 in Ontario and British Columbia respectively.
Nearly half of our poll respondents who are looking to buy within the next two years reported having a budget under $500,000, meaning they may find themselves priced out some of these hot real estate markets.
To afford a home, many Canadians under 40 are having to make sacrifices in other areas
In an increasingly unaffordable housing market, Canadian millennials often must make some tough choices when it comes to home ownership. Do you decide to maintain your ideal lifestyle and rent instead of buying? Should you be saving for retirement over saving for a down payment? Or do you make a compromise in those areas to purchase a home?
More than half of Canadians under 40 who do not own a home believe they will have to compromise on lifestyle choices if they want to buy a home (56%) while almost three-in-five say they could not afford to buy or own a home and save for retirement (58%).
Our research has also shown that mid-pandemic, Canadians are beginning to geographically expand their search when looking for a home. They may have been priced out of their market, need more space (for example, a home office or a bigger backyard) or they want to be closer to friends and family. Many are willing to expand their search areas to either save money or reap some of these benefits.
For those looking to purchase a home outside of their current location, the RBC Neighbourhood Explorer will match you with what you're looking for in a home and in a community, such as nearby schools, restaurants, parks and more.
Tools to help you save and budget for a home
The first thing prospective homebuyers should consider is if they can afford to buy now, and if not, how long they need to wait to be ready to purchase. Putting your budget through a financial stress test can help you know how ready you would be to continue to carry the cost of your home if interest rates increase, or if you experience a sudden income loss or unexpected expenses.
However far along you are in your home buying journey, having access to the appropriate resources, information and support can help you make the best decisions for your housing needs and financial situation.
The RBC True House Affordability tool provides Canadians with a personalized estimate on how much they might be able to afford to spend on a home. It is a great resource to leverage when putting together an overall budget. There is also the RBC Home Value Estimator, which can help current homeowners determine the estimated value of their current home to help them build a home-buying budget.
For more on how to enhance your home ownership journey, visit RBC Homebuyer Advantage for step-by-step guides, tools and special offers.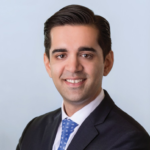 Amit Sahasrabudhe is Vice President, Home Equity Financing within Personal & Commercial Banking at RBC. He is responsible for product and segment strategy and for developing opportunities to drive portfolio growth alongside exceptional client experiences.