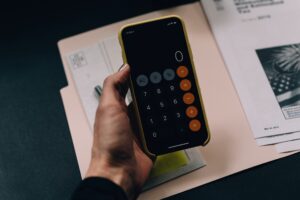 By Devin Partida
Special to Financial Independence Hub
Budgeting is hardly exciting, but it's key to getting finances under control. However, making a budget and sticking to one isn't always easy. That's why we could all use some help now and then.
Consider using budgeting and financial planning apps to maintain disciplinary action. Here are the best budgeting apps on the market.
YNAB earns a spot on this list because of its proactive budgeting approach. It offers the ability to sync bank accounts, import data, and manually enter transactions.
Once users sign up, they can create a budget and assign each transaction to a purpose. For instance, they might like to use the app for car payments or mortgages.
The app's goal is to get users one month ahead. That way, they spend money they earned over a month ago. Essentially, the app gives customers a complete budget overhaul. It also provides users with top security to protect their information and gives them additional resources for staying on track.
This app costs US$98.99 per year or $14.99 per month and offers a 34-day free trial. [All figures below are in US$]
Goodbudget has a free version with ads. Or, users can pay for an ad-free version that costs $7 per month or $60 annually.
Goodbudget is a useful budgeting app that allows users to create and stick to budgets – and keep track of their debt to pay it down faster.
In addition, it helps with money management. That way, users know where their funds are and how they perform.
Users also have easy access to their accounts, as they can use them on the web and on multiple phones. In turn, people can easily share their accounts with others and stay financially connected. This is valuable for some, as it prevents miscommunication and mishaps.
The app also syncs each transaction to the cloud. And some reports show the finances in greater detail – as well as pie charts and other updates to track spending.
Mint is another great budgeting app, as it has high ratings in the App Store and Google Play. It's also free and syncs with various bank accounts, including checking and savings, loans, credit cards, and more.
Mint works by tracking users' expenses and placing them within budgeting categories. You might have categories of your own ready to go in a spreadsheet. Mint lets users more fully personalize their categories and set limits to maintain their budgets. Once users approach those limits, Mint will notify them within the app.
Aside from budgeting, Mint also helps users pay off debt, save money, and follow goals. Mint stores data throughout the year that can alter be utilized for tax purposes to keep you from missing anything on your return. The only downside is that it doesn't allow users to plan ahead. It only tracks after the fact, which is where other apps may work better for you.
Users are quick to love Simplifi because of its personalized spending plan. It also offers live updates to show users how much they must spend for the month. This app syncs to different bank accounts and gives customers an overview of where they stand on their financial goals.
Simplifi offers monthly tracking on bills and subscriptions – even those not in use. Essentially, it's an excellent way to keep track of cash flow and organize all expenses.
Users downloading this app can expect to test it with a 30-day free trial. And if they love it, they can pay $3.99 a month if they bill annually or $5.99 for monthly payments.
While Personal Capital is mostly an investment tool, its free app has features for budgeters wanting to track spending.
They can connect their checking, savings, and credit card accounts, IRAs, mortgages, loans, and 401(k)s. With one out of three people seeing a negative in their account after receiving large sums of money, these are especially helpful to keep track of in one place.The app is also useful for seeing a snapshot of spending with a percentage of monthly spending for each category.
However, some users avoid this app if their goal is to plan out their spending and saving. While the budgeting features are helpful, the investment tool makes it unique. Therefore, other apps have more in-depth budgeting capabilities.
Choosing the Best Budgeting App
For users serious about budgeting, You Need a Budget makes a great choice. It has detailed budgeting strategies, helpful resources, and good support. When it comes to a free option, Mint is a great alternative.
The best way to choose a budgeting app is by selecting one that fits the user's needs. Most apps have a free trial with enough time to test their features and find a successful way to keep track of their finances.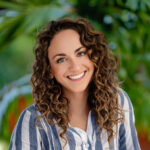 Devin Partida is the Editor-in-Chief of ReHack.com, and a personal finance writer. Though she is interested in all kinds of topics, she has steadily increased her knowledge of the intersection of finance and technology. Devin's work has been featured on Entrepreneur, Due and Nasdaq.