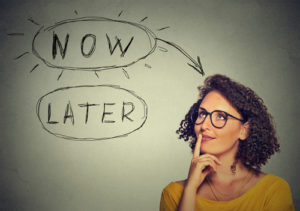 We've all had times we've dreamed about our eventual retirement when we'll have all the free time available to pursue whatever we want to do.
We don't have the time to do everything while working full-time, so we have a long list of things we'd like to do later on.
But why wait until you retire? Here are five things you shouldn't put off until retirement.
1.) Travel
Travel is often number one on the list of activities people want to do when they retire. They will finally be free to see the sights they've dreamed of all these years.
But, why not make plans to go on that long awaited trip now? Travelling with your family can create a bond and memories that last a lifetime.
Many travel experiences are easier when you're younger – and cheaper too.
Related: How to visit Europe on a budget
It's much more difficult to travel when you have certain health conditions and physical limitations. Even if you're still healthy and in great shape you probably won't have the same level of energy and endurance.
Older people tend to want more comfort – and that can be costly. You may not have the money if your portfolio takes a downturn, or living expenses are higher than expected.
2.) Downsize your home
One way to trim expenses is to sell your oversized home and move to a smaller, more efficient place now rather than waiting for retirement. Relocating to a more affordable area is also a great option. If your kids are out of the house, you don't need the extra space, and costly home maintenance it taking over your weekends, why not downsize now?
Check out "active living" or "adult lifestyle" communities where ownership starts as low as age 45.
Not only can this slash your housing costs now, it'll free up cash for you when you finally do retire.
3.) Exercise
Exercise is one activity that's typically put off when we're busy, but lack of exercise is a major cause of many chronic diseases to which we can become susceptible when we age. Incorporating an exercise program of at least 30 minutes a day leads to a healthier lifestyle once you retire.
Retired life will be more enjoyable if you're not dealing with health problems, and medical expenses can be greatly reduced.
4.) Living on a reduced budget
Once your major expenses of children and home mortgage have disappeared, why not start living within your future means with a reduced budget that would reflect your lower retirement income?
Run the numbers. You can determine a realistic view of your cash flow and be prepared to make significant changes if you need to.
5.) Hobbies
People tend to put off their hobbies and personal interests. They have a low priority when you're busy with work.
Try out new hobbies or other activities to see if you find them enjoyable before you jump in whole-hog at your retirement.
If you wait you may find some activities harder to master.
Barry had always been interested in fine woodworking and was looking forward to this new hobby once he retired. But, as he got older, his eyesight started to deteriorate so he was no longer able to see the fine detail work clearly. He became frustrated and quit.
Final thoughts
Don't postpone your life until you retire. Making retirement your lifelong primary goal could end up in disappointment once you get there.
Make the best life you can right now and at retirement you'll have a different kind of fun.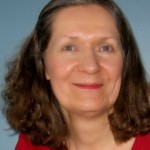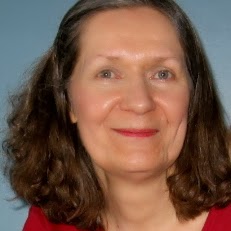 Marie Engen is the "Boomer" half of Boomer & Echo. In addition to being co-author of the website, Marie is a fee-only financial planner based in Kelowna, B.C. This article originally ran at the Boomer & Echo site on August 11, 2016 and is republished here with permission.
Related