Special to the Financial Independence Hub
People are obsessed with money and their smartphones and tablets at the same time. The more money flow they have to manage, the more insecure they become about keeping track of it and keeping it safe.
There is no doubt that smart apps can help to manage your money, make large deposits and transfers of money in a short time, use the best use of financial information and make simple payments online. However there is still a potential threat of online theft and scams. Thousands of functional apps are developed every day to help keep track your money but the question remains whether or not these financial-related apps are safe and secure to use and protect you from an online hack or theft at the same time.
With the digital revolution and the integrated use of social media, the financial industry has to determine the safest ways to transect the online transfer of money in online apps. Contrary to their social media activities and brand identity hype, some finance apps tend to be of no use and are most vulnerable to outside hacks.
Financial applications should be able to provide users with the immediate access to their financial data with convenience and security. However there are some tips which can ensure that your financial data and money remain safe and secure.
Securing the Flow of Sensitive Data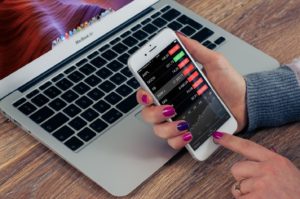 Many financial applications may require the use of personal bank details, credit-card number or your personal details. The data can be sent over the internet each time when a transaction is made. The only way the data can be sent and received is through the internet, so your financial app should always use a different key for identifying a particular user's or bank account.
You can also use preferred checking with a product name rather than just passing on a user's information such as account number back and forth over the internet. Set parameters or preferred firewall settings while sending or receiving your financial information, set your preferred devices to send or receive sensitive financial information.
Making Intelligent use of Device Signature
Any financial app can be easily customized to make it very intelligent in terms of functionality use or interface. Therefore it can be modified to identify a smartphone's or a smart device's model number, equipment identifier or subscriber's identity or phone number.
Unlike an IP address or cookie, which can be easily hacked or spoofed with the use of the software, an app would rely on the information stored in a SIM card. When a financial app is installed for the very first time in a device, additional steps are taken place to identify and secure the authenticity of the user through a series of personal password questions.
Therefore, for security and theft reasons; obvious questions such as an email, phone number or a text message code should not be used as a token pass from the user. All web services should also allow the user to validate his smart device's information such as a device signature rather than any other information.
Encrypted Information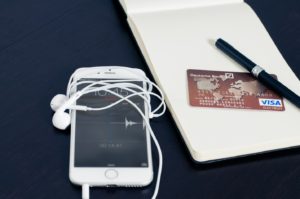 Always remember to use encrypted information and all your financial data should be requested over SSL (secure socket layer). With encryption strength and protection, your financial data would be less vulnerable to be hacked away. Some web services tend to store your useful financial information such as user name or password. Therefore it is necessary to use such financial apps that present your information in encrypted form and do not allow web or data services to store or save your useful information which can be leaked away later.
Access to Passcodes
It is important to always turn on your security settings for funds transfers, bill payments or money deposits on your financial app. Many users tend to turn off and disable the security settings when prompted again and again. It is crucial for your financial app to validate the user each time it is being used while entering sensitive information. It would further strengthen the access to passcodes or your financial information if any malicious activity from a different user or web takes place. Financial apps can be modified to push additional security questions for any such circumstances.
In case your phone is stolen or lost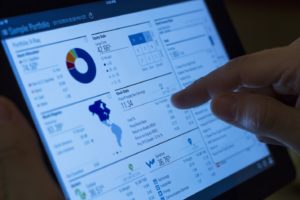 Many online systems can easily be compromised through software or developer tools to force accessibility efforts and entry to your financial data. Therefore it is necessary to tailor or modify your financial app to ask a series of questions and codes for every time if the app is being closed or opened again or if the phone is switched off and turned on again.
You should also establish a work system with your bank or financial institution to flag any in-appropriate use of your financial information or data. Thus enabled, your app would brick and wipe all your necessary financial information if any incorrect information is entered three times, more or less.
You need to understand all the important security measures that your app should place for any unauthorized access, as we understand the importance of your financial data which needs serious consideration while using web services or any other digital platforms.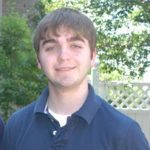 Barney Whistance is a Finance and Economics blogger interested in the global economic climate. Apart from majoring in Finance, he is a Chartered Accountancy Student and planning to complete his Ph.D. in Finance before he turns 30. For more updates follow him on Twitter @barneywhistanc1