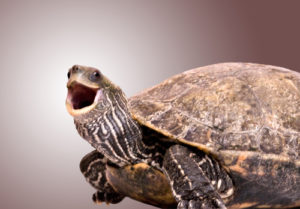 By Adrian Mastracci, KCM Wealth
Special to the Financial Independence Hub
"Behold the turtle. He makes progress only when he sticks his neck out." — James Bryant Conant, (1893 – 1978), American chemist.
Investors are on edge about the prognosis for the second half of 2016. Plenty of disarray, uncertainty and chaos is gripping stock and bond markets.
Companies will soon be reporting second-quarter earnings and future prospects. Revenue growth is the biggest challenge for companies in this environment.
The remaining central banks tools are losing effectiveness. Best to assume the second half 2016 is not a cakewalk, so be well prepared.
Some currencies have developed their own wall of worries. A sense of unease prevails as bond yields get even slimmer.
Investors may also be sticking their necks out like the turtle. Some of the risks present opportunities for the strong willed.
Consider these three pointers
1.) You have no control over market behaviour, so hands off the panic buttons.
2.) You can only control how to interact with the markets by the risks taken.
3.) Successful investing requires a series of logical decisions, not emotional.
My seven positionings help steer around investing potholes, bumps and curves ahead:
1.) Expect to encounter more market mayhem, in both directions with little or no notice. Accept short-term portfolio volatility as tradeoff for long-term investing potential.
2.) Uncertainty can muddy the markets all too quickly, so simplify your game plan. Design your sensible asset mix targets and rebalance when funds are added or withdrawn.
3.) Many investors still seek to achieve high returns. The better approach is sticking with well-diversified, quality selections.
4.) Position the portfolio for low returns to continue well past 2016. Keep bond ladder maturities under five years and sell some longer maturities.
5.) There are no shortages of investing strategies you can adopt. My favourite is the contrarian buy some when prices fall, sell some when prices rise.
6.) Investors will appreciate having readily available cash as stocks go on "sale." Keep say 10% to 20% of portfolio value in cashable instruments and invest them in 5% lumps.
7.) Stop getting distracted by owning investments that are not a fit in the long run. The wise medicine is to jettison the losers early and move to greener pastures.
Prudent investors skip the fancy bells and whistles. Instead, they focus closely on where they are headed.
Nest eggs fare better by trimming needless investment risks. Especially, those whose stocks and mutual funds exceed two thirds of total portfolio.
Let's get to portfolio positioning for the second half 2016 and beyond. I've already purchased the first tranche on sale.
No second guessing your well reasoned decisions please.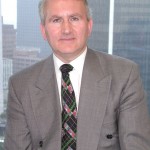 Adrian Mastracci, MBA,  is president and portfolio manager for Vancouver-based KCM Wealth Management Inc., specializing in designing and stewarding retirement portfolios.