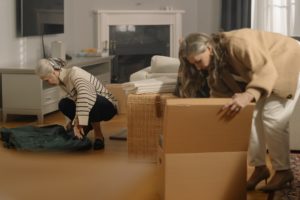 By John Moran
For the Financial Independence Hub
Moving abroad as an expat is a huge decision and it can be a little daunting. With so many big decisions ahead of you, it can feel tough to stay on top of everything that there is to do.
Here's a list that you can use as a guideline for some of the most important things you'll need to plan before you move abroad.
Insurance
Do some research and find out what your options are in terms of travel insurance, as well as health and medical insurance once you've moved over. In most cases, IMG Global is a good option for any expatriates since its available to all nationalities and offers worldwide service.
You'll also need to consider travel insurance for your luggage and any other travel-related emergencies, as well as home or contents insurance once you arrive, life insurance and other necessary policies.
Bank Accounts
Opening an international bank account is a good start, especially if you're planning on moving money, but there are also specifically designed expat bank accounts.
Do some research and spend time asking questions to those in the know. Fortunately, this isn't a make-or-break decision, since you can always change over to a different bank at a later stage. However, to avoid unnecessary spending, try to make the right decision early on.
You'll also want to make sure that this is sorted out before you make the move, which should be manageable since creating a bank account online has become easier than ever.
Transport
 Once you've landed in your new home, you're going to need a way of getting around. Consider the area you're in, how far you'll be living from your place of work, what the public transport is like, etc.
If you're planning on using public transport to get around, make sure to factor that into your budget and your search for a new home. If you're looking to purchase a vehicle, start doing research on what's available, what fits into your budget and what documents you'd need to do so as a foreigner.
Accommodation
Where you live is not only important for practical reasons, but this will play a major role in how you and your family adjust and settle down. Moving abroad is a big life change, and feeling unsettled or uncomfortable in your own house is a sure-fire way to feel the effects of homesickness as soon as you arrive.
Choosing a home that everyone in your family likes and feels comfortable in is important for this reason. You'll also want to make sure that it's in a good location and fits easily into your budget.
Moving Companies
When you move abroad, you have the option to sell all your possessions and use the money you get to start fresh, from scratch in your new home. Many people find this to be the easiest option and even find great joy in being able to create their dream home from the ground up.
However, many people have established entire homes and don't want to give up what they own, due to sentimental reasons, financial reasons, or various other factors.
In this case, you'll need to look into international moving companies. Here, your travel insurance will play a major role and you'll want to ensure that you're working with a trustworthy company to move your possessions across the world.
Schools
This is only relevant if you have children, but finding good schools in the area is a crucial step to take – and you'll want to plan this as far in advance as you possibly can.
While it might be impossible to do an in-person visit to the school, try to schedule online video meetings with the teachers or others in charge so you can get a feel for whether or not the school will be suited to your kids. Look for the best schools in your area and apply as early as possible.
Your Pets
People who own pets face a serious dilemma when they decide to move abroad. You will either need to rehome your pets or start the process of relocating them.
Relocating your pets involves quarantine, a load of stress on the animals and a massive expense, so it's not a decision to take lightly. However, rehoming your animals can also be heartbreaking for you and the animals too, and you'll need to put in serious steps to make sure they go to a good family.
Travel Documents
Finally, your travel documents are not to be forgotten. Sorting out your visas and renewing your passports well ahead of time is a crucial step if you want to avoid running into delays with your travel plans and booking flights.
Check out visa requirements and start making these plans as soon as you've made the decision to move abroad – you'll thank yourself later!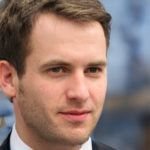 John Moran is an American who enjoys the fine art of living well. His interests include anything wine, food or nature related especially when enjoyed with friends and family.