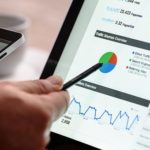 By Mike Khorev
Special to the Financial Independence Hub
What exactly is B2B SEO?
B2B SEO strategy comprises digital marketing tactics that aim to help B2B [Business To Business] websites to rank high for certain keywords and terms in search engines like Bing and Google. Unlike optimization for B2C [Business To Consumer], B2B optimization strategies focus on phrases and terms that key decision-makers in a company actively search for at work. This can include managers, team leads, CEOs, CTO, etc.
Why Does It Matter in 2021?
B2B SEO matters in 2021 because it's the only form of marketing that yields compounded traffic over time coupled with long-term results. 
Here's why: Any page holding top 10 rankings in Google carries an average age of over 2 years. It's hard to think of any other distribution and marketing channel that can generate traffic for multiple years.
Here's another reason: Over 53% of all website traffic across different industries is organic. For the B2B industry, the figures are even promising. Organic searches generate twice the revenue than social media or email marketing for B2B businesses. 
How B2B SEO actually works
At the heart of B2B SEO lies keyword research and understanding customer problems. After that, you have to understand 3 different parts of SEO for B2B industries: 
The first one is on-page SEO, which includes optimization of the site page with useful content. It also includes adding headings, title tags, meta descriptions, URLs, alt text, etc.
Off-page SEO focuses on link building and securing website authority.
Technical SEO helps with the crawling and indexing of a site by search engines. It works on the architecture of the website.
B2B SEO Strategy in 2021
Proper Keyword Research
At this point, you have to figure different queries across different stages of the sales process that people at managerial positions are using to search for similar businesses like yours. 
To get help with keyword research, you can use SEMrush. It will give you information about your target buyer persona and what kind of keywords they are using to find solutions to their pain points.
You must work on finding the most important keywords that align perfectly with different phases of a sales funnel.
In case you have trouble finding the right set of keywords to act as a starting point for your B2B research, asking these questions might help you: 
What problems are my target personas facing?

Where are they looking for the solution to their pain points?

How can you come up with a viable solution?

What are the key features of your service/product?

Which keywords are your competitors for organic traffic generation?
Find Top-of-the-Funnel Topics
The top-of-the-funnel topics are the most general topics that a broad range of users are searching for. As you reach the narrow end of the sales funnel, the range of topics also keeps getting smaller and narrower.
If you're doing B2B digital marketing, it's important that you strategically pick and write about the top of the funnel topics. These topics and keywords get several-fold search traffic than the bottom-of-the-funnel topics. If you write about the latter your outreach will be limited.
Create/Optimize Product Landing Pages
You must stay focused on your KPIs and main goals. Securing high rankings, targeting keywords, and creating content that generates organic traffic for different stages of the sales funnel – all that is important. But, don't forget – in the end, you're doing all of this work to generate a sale and increase profit.
That means, you must build quality service and sales landing pages. The landing pages should encourage sales. Make sure all the instructions and CTAs on the page are clear and appealing.
In the context of B2B companies, sales landing pages serve as the pillars of topic clusters. You will find that most of your cluster topics and content work to add depth to these pages, answer any questions your prospects may have, and build traffic across different stages of the funnel.
Have a Scalable Content Strategy
Sales landing pages sit at the bottom of the sales funnel for B2B business. It's for this reason that you must have a content strategy that drives the attention at the top of the sales funnel also. You can do this either via your content hub or blog.
It's a bad practice to focus on the lower part of the funnel only. Otherwise, your competitors may capture the awareness of audiences at earlier stages thus leaving you at loss. 
According to B2B SEO agency Nine Peaks Media you have to play the long game and not be short-sighted by focusing only on the sale. You never know how a prospect today might become a client a year down the road.
Take scale your content strategy, be sure to work on a variety of content formats like:
Videos

Blogs

White papers

Ebooks

Videos

Newsletters

Podcast

Templates

Case studies

Etc.
Build Backlinks for Your B2B Website
Link building continues to remain a big tactic in SEO and digital marketing.
If you want your content to generate organic traffic, you must have other sites linking to it. As part of your distribution strategy, you can use the guest posting and email outreach.
Part of your backlink strategy can include:
Having other resource pages link to your content

Getting your piece references as one of the recommendations under an outside piece of content

Asking journalists and influencers to mention or write about your product

Using broken link building strategy to earn links by offering a relevant replacement content
You must know that link building is an ongoing tactic.
End Words
B2B SEO is an ongoing promise. You must continuously monitor your site and be on the lookout for any opportunity you can use to build authoritative links to gain better visibility and improve organic traffic. 
Keep looking for ways to improve your site's content and opportunities to earn authority links, and you can expect to see your site's organic visibility and traffic increase.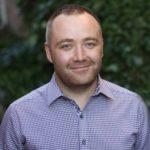 Mike Khorev is a marketing consultant who helps SaaS, software, IT,  technology, B2B and startup companies generate more sales and grow revenue online. He offers expert advice on marketing your company the right way through performance-based SEO, inbound marketing, conversion rate optimization, search engine marketing and many other online practices.