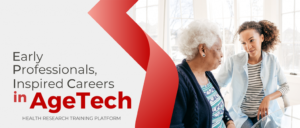 By Mark Venning, ChangeRangers.com
Special to Financial Independence Hub
Attending three AGE-WELL EPIC conferences on-line since 2020, my level of understanding of Canadian research and development in ageing and technology, or AgeTech (as it is universally called now), has truly deepened. It could be said that AgeTech became epic in 2022 as AGE-WELL, Canada's technology and aging network established in 2015, spelled out the acronym EPIC – Early Professionals, Inspired Careers in AgeTech.
Updating from my blog post last May – An EPIC AgeTech Adventure Continues, the EPIC-AT is a national health research training platform, designed to prepare graduate students, postdoctoral fellows and early career researchers to be future leaders in digital health solutions for older adults with complex health needs.
Hosted at the University of Toronto EPIC-AT is powered by AGE-WELL, led by researchers from 11 universities and research hospitals from across Canada.
While it could be argued that AgeTech is still in its adolescent stage, as many people I speak with have no idea what it really is, never mind how large in scope it has become so far; it is worthy to repeat how much AgeTech will become more prolific over the remainder of this decade, assuming research is supported and consumer awareness and adoption is widely acknowledged. So the good news is that at this point, the modest $13M funding in EPIC-AT runs through to 2027.
If you are wondering how all this research manifests itself in the marketplace, recently AGE-WELL published its revised AgeTech Startup Map for 2023 and here you will get up to speed on the 114 Canadian companies in eight categories from, for example, Supportive Homes & Communities to Healthcare & Health Service Delivery and Cognitive Health & Dementia.
From Dementia to Deep Space
On further note, sometimes the discussion on AgeTech can take you to far out places, and on Feb.2, 2023 the EPIC-AT Webinar I attended, did just that – it took me to Deep Space, in one of the longest webinar titles ever, "The Challenge of Deploying Large Scale Digital Health-Based Support to Older Adults Aging at Home:  When Deep Space Travel Offers Opportunities." Actually it was quite uplifting so to speak, to learn how the far out the journey with AgeTech might take us.
In an excellent thought provoking presentation from Dr. Yves Joanette, professor of cognitive neurosciences and aging at the Universite de Montréal, outlined how much might be gained from the work being done in developing health support technologies for people in remote areas in Canada and for astronauts in their deep space missions. Check out Deep Space Healthcare.
It is safe to say that daring to go into futuristic exploration of this kind has, as in other areas of technology application, had a way of bringing useful products to eventual practical use, even if not in the forms originally conceived. For as always, in this case older adults, end user input is still important to the design process – for example in digital health monitoring for those who want to live into later years in their own homes.
At the risk of losing you in any more lofty dialogue, I will leave you with one of the interesting initiatives presented by Yves Joanette in the EPIC webinar; that of R3AI which is robust, reasoning, responsible AI. Digital innovation company IVADO is a Québec-based newcomer in this area of AI and human health research. Learning of this alone is but one reason why I get so much value out of AGE-WELL programming; and if you are interested in a career in the future of AgeTech, I suggest what a great place to start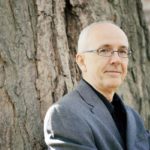 Mark Venning works with business & non-profit leaders offering presentations, advisory and research services to help in "recoding a longevity society," finding their fit to meet the shift in aging demographics, and make sense of the emergent longevity economy. This blog originally appeared on Mark's blog on March 14, 2023 and is republished here with his permission.