Harvest Premium Yield Treasury ETF (HPYT)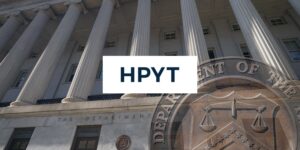 By Michael Kovacs, President & CEO of Harvest ETFs
(Sponsor Blog) 
Canadian investors have been forced to adapt to aggressive interest rate hikes from the Bank of Canada. This was preceded by a prolonged period of low interest rates that continued since the 2007-2008 Financial Crisis.
Some experts and analysts are projecting that interest rates are at or near the peak of this tightening cycle. In this environment, an optimal investment strategy factors in high interest rates while preparing for the eventual downward move that many analysts expect in 2024 or later. When the period of high interest rates subsides, there may be great potential for capital appreciation and income generation with an investment strategy that captures those benefits/opportunities. That is where the brand new HPYT ETF comes into play!
What is it?
HPYT is an ETF that holds several long-duration US Treasury ETFs and actively manages a covered call write position on those ETFs to generate an attractive monthly income.  It has an approximate yield of 15%, representing the highest fixed-income yield in Canada. The approximate yield is an annualized amount comprised of 12 unchanged monthly distributions (the announced distribution of 0.15 cents on Sept. 28 multiplied by 12) as a percentage of the opening market price of $12 on September 28, 2023.  
Why focus on ETFs holding US Treasuries?
US Treasury bonds are considered one of the safest investments in the world. They are backed by the full faith and credit of the US government, which means there is a very low risk of a default. This makes them a popular choice for investors looking for a secure fixed-income investment.
Why Covered Calls on this ETF?
HYPT receives a monthly distribution on a significant portion of its underlying US Treasury ETFs, which hold US Treasury bonds.  A covered call strategy managed by Harvest ETFs allows us to generate income monthly at a much higher rate.
How do you generate the higher rate of Income?
All of the underlying ETFs trade in the US market and offer a wide and deep variety of options. Harvest will utilize our established option writing strategies and expertise to generate a high level of income paid monthly.
Are there risks involved with this ETF?
A longer-duration Treasury bond is more sensitive to Interest rate fluctuations. When rates rise, bond prices tend to fall, and when rates fall, bond prices typically rise. This is called interest rate sensitivity and is a risk element to consider. As mentioned earlier, the underlying bonds are backed by the US government and will mature at their full value but their market prices can move higher and lower depending on interest rates.
Where are we now in the interest rate cycle?
We have seen rates move considerably higher over the last 18 – 24 months (2021-2023) and these moves have had an impact on slowing the economy. We are of the opinion that the rate hikes are nearing the end of this rising cycle or have finished rising and may hold at the current levels into 2024. We believe this will have a more positive impact on longer duration treasuries going forward, but in the meantime our ability to implement a covered call strategy will help maximize yield while things stabilize.
Who should buy this ETF?
Investors seeking portfolio diversification through long-dated US Treasury ETFs while aiming to maximize income potential. See ETF Facts for more information.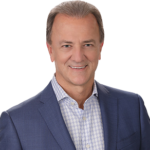 Michael Kovacs founded Harvest Portfolios Group Inc. in 2009 and is a 35-year veteran of the Investment management business. Since 1991 he has held senior management positions with 4 companies. Michael began his career as an Investment Advisor and for seven years managed money for individual investors. He is a strong believer in providing individuals with Investment products that have long term fundamental mandates and portfolio transparency. Michael has been featured in the Globe & Mail, National Post and BNN. Michael is also the Chairman of the Board for Harvest.
Follow Us on Social Media:

LinkedIn:    https://www.linkedin.com/company/harvest-portfolios-group
Twitter:      https://twitter.com/harvestetfs
Facebook:  https://www.facebook.com/HarvestETFs
YouTube:   https://www.youtube.com/c/HarvestETFs
Disclaimer

Commissions, management fees and expenses all may be associated with investing in HARVEST Exchange Traded Funds (managed by Harvest Portfolios Group Inc.) Please read the relevant prospectus before investing. The funds are not guaranteed, their values change frequently, and past performance may not be repeated. Tax, investment and all other decisions should be made with guidance from a qualified professional. The above is for general information purposes only and does not constitute advice or a solicitation to buy or sell the securities referred to within.



Certain statements included in this communication constitute forward-looking statements ("FLS", including, but not limited to, those identified by the expressions "expect", "intend", "will" and similar expressions to the extent they relate to the Funds. The FLS are not historical facts but reflect the Harvest's and the portfolio manager of the Funds current expectations regarding future results or events. These FLS are subject to a number of risks and uncertainties that could cause actual results or events to differ materially from current expectations. Although Harvest and the portfolio manager of the Funds believe that the assumptions inherent in the FLS are reasonable, FLS are not guarantees of future performance and, accordingly, readers are cautioned not to place undue reliance on such statements due to the inherent uncertainty therein. The Funds, Harvest and the portfolio manager of the Funds undertake no obligation to update publicly or otherwise revise any FLS or information whether as a result of new information, future events or other such factors which affect this information, except as required by law.