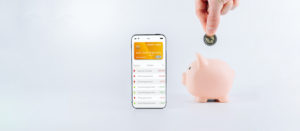 By Vineet Malhotra
Special to the Financial Independence Hub
It has often been said that necessity is the mother of all invention, and if there's anything the world has faced over the past few years, it was a lot of necessity. Whether it was how we exercised or worked from home, the pandemic forced the world to reimagine old habits and reconsider our ways of doing, well, everything.
Banking was not exempt from this re-evaluation, as evidenced by a recent survey by the Canadian Banking Association (CBA) which found that 65% of Canadians used app-based banking in the past year, up from 56% in 2018, and 44% in 2016. These numbers represent a massive shift in less than five years.
With limited banking options throughout the pandemic, consumers further embraced online and app-based bank platforms: not only did they experience the benefits, but they were also forced to redefine what services they thought were possible through an app. It was delivering the unexpected and hearing our clients say, 'I didn't know I could do that online!' that helped push and motivate our team at Simplii Financial to offer more.
Through the pandemic, consumers saw firsthand just how much banking technology has evolved and experienced how easy it was to do things online like sending money abroad with Simplii's Global Money Transfer or applying for a mortgage. They quickly came to realize that online banking was not just for simple money transfers, or deposits, but rather for more sophisticated financial transactions as well, all right at their fingertips.
Why the surge in app-based banking specifically?
The two main reasons for the rise in app-based banking come down to convenience and time.  The desire and the need for convenience have taken over our lives: more than ever we expect we can do things from wherever we are, whenever we want.  Whether it's depositing a cheque, transferring money, or making bill payments, many Canadians now understand that an app makes all those tasks easier and faster. Even more complex services are starting to move into the digital space – like mortgage applications which can now be completed digitally, or by phone.
Who is driving the surge of app-based banking?
App-based banking now comes second only to digital banking in use and we expect it to grow. According to the CBA, the surge is largely due to Gen Z and Millennials. Nearly half of Gen Z (46 percent) and well over one-in-three Millennials (37 percent) are using app-based banking as their primary banking method.
Although these two cohorts lead the way, Simplii has spent a lot of time ensuring apps and online banking are more user-friendly for all age groups.
While online banking has seen the largest adoption, with almost 50% of Canadians using it, this is a key step towards app-based banking. As our younger generations grow up using phones and tablets, apps will continue to become the default way of doing everything. Not only are we seeing this trend in Canada, we're seeing it internationally as well. That is why Simplii clients can now apply for services digitally and get approved before they even arrive in Canada, giving them flexibility and security.
If there's anything we have collectively learned about the last few years, it's that Canadians are adaptable and interested in new ways of doing old things. As more people adopt digital banking, we will continue to see common misconceptions disappear:  the notion that people won't get the top rate customer service they can in person, or that online they won't be able to speak to an actual person are just that – misconceptions.  As we continue to expand our leading online and app-based services we look forward to welcoming more and more Canadians to the world of digital banking, surprising them with what's truly possible.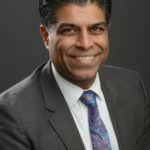 Vineet Malhotra is the Managing Director and Head of Simplii Financial. With over 20 years of industry experience, his extensive knowledge spans capital markets, product service innovation and leadership. Vineet is a member of the Direct Financial Services Executive Committee,  a founding member of the Children Aid Foundation's Teddy Bear Fund Committee and has chaired the CIBC Global Markets' United Way Major Individual Giver (MIG) Campaign.