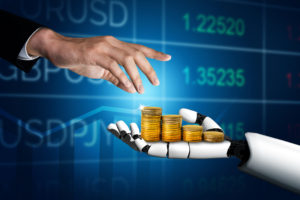 By Fuad Miah and Justin Hacker
Special to the Financial Independence Hub
Financial and wealth-management advisors tend not to be big fans of robo-investing. No surprise there because service and understanding the client are front and centre in what they do.
But for many investors today, especially younger ones, robo-investing may be seen as a low-cost, low-maintenance way to grow their wealth. Robo-investing relies on algorithms to make investments automatically and this is with minimal human supervision at best. But there is no 'expert' service involved and that is not good.
On the other hand, how about using Artificial Intelligence (AI) to assist advisors in better serving their clients and, in the process, help those clients build better portfolios? Don't look now but the technology is here and it can start with meetings. Nowadays people are slowly but surely returning to the office and financial advisors are even getting back to meeting face-to-face with their clients. But a face-to-face meeting is not always required.
A new world of hybrid meetings
Today, however, we are in a new world of meetings where firms big and small are adopting a mix of online, in-person and 'hybrid' meetings which utilize both the virtual and in-person variety. With AI an advisor can make this choice wisely.
It involves human-like AI that enhances the meeting experience for both the host and the attendees by allowing participants to focus on the meeting and forget about labour-intensive tasks like note-taking. How? A full transcript and recording of what transpired are automatically created and then crafted into a concise executive summary. And the technology can do even more by using what is called 'collected telemetry' (the conversation data that pertains to everything from context to emotion) to build an advanced analysis of performance and even  sentiment.
While this may sound futuristic and sci-fi, the fact is the technology exists. So far more than 200 users with Zoom, Microsoft Teams and Google Meets have tried this new concept, which can be used for all types of communications for virtual, in-person or hybrid meetings.
Natural Language processing
The technology uses facial and voice recognition, plus natural language processing, so one can quantify and measure elements of the corporate culture of an organization. That could also include large and not-so-large wealth-management firms, which means another benefit of AI would be within the firm itself: meetings with other advisors, the executive team, portfolio managers, and anyone else.
What exactly do we mean by quantifying and measuring elements of the corporate culture? Well, it can include everything from quantifying and measuring people's emotions and sentiments to trust and care.
Comprehensive profiles of every person/contact and organization (i.e., the firm, the client, other stakeholders) are created and automated. This means every interaction is measured, analyzed and visualized which then allows you to take action.
When it comes to a financial or wealth-management advisor providing counsel to the client, AI can do some amazing things. For example, for whatever the reason let's say a client expresses negative sentiments to their advisor about making investments in the medical area. And maybe these sentiments are well-hidden. But in interaction after interaction with the client AI, which digs down deep and gets into serious analytics, is showing apprehension or even anxiety on the part of the client whenever this subject comes up. Thus, AI helps the advisor get a good reading on nuance so that in future talks with this client only non-medical investments will be on the radar. This is something that could easily have been missed before.
 There are potential benefits for financial advisors in better serving their clients. For starters here are a few of them:
Not all advisors like doing data entry such as taking meeting notes, crafting executive summaries, or sending emails. Automating the creation of metadata is more accurate and much faster since you get the data instantly in real-time which means client profiles are not only more comprehensive but always up to date.
Digging deep into the data like this allows for insights you might otherwise have missed and includes trends, patterns and anomalies which can help advisors better understand their clients and, in turn, better serve those client needs.
AI results in increased transparency, more accountability, and also improved compliance.
The collection and analysis of data saves time, is far more accurate, and instantaneous which means 'real-time' and when markets are moving like they are now that can only be a plus.
This technology is basically a speech and conversational intelligence platform that can be used in a general sense or be tailored to specific industries and professions. The latter can include healthcare practitioners like doctors and nursing practitioners, lawyers, accountants, and of course wealth-management advisors.
Just think of improvements in time management, client relations, forecasting, not to mention team-building, recruitment and retention. It actually allows you to dig deep into the cause of potential rifts or upswings, which means you can discover risks you might otherwise have not found.
And here is yet another benefit. Today with cloud technology on the rise this would allow any advisor to securely collaborate with sensitive data on the cloud. So it's a win-win.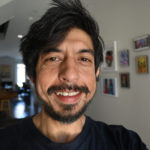 Fuad Miah [on left] is Chairperson and Co-founder of Uncanny Lab.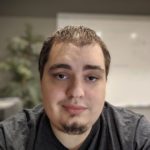 Justin Hacker [on right] is Chief Executive officer and Co-founder of Uncanny Lab.
Uncanny Lab Ltd. is a Technology Partner of Google Global. Last year the company initiated the bluecap™ project to augment meeting experiences and productivity, and it is now generally available for Microsoft Teams, Zoom and Google Meet. Uncanny Lab works in such industries as insurance, healthcare, marketing, retail, manufacturing, e-commerce and not-for-profit.  
They can be reached at https://www.uclab.ai and https://www.bluecap.ai/