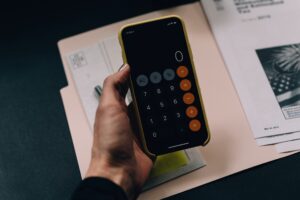 By Devin Partida
Special to Financial Independence Hub
Budgeting is hardly exciting, but it's key to getting finances under control. However, making a budget and sticking to one isn't always easy. That's why we could all use some help now and then.
Consider using budgeting and financial planning apps to maintain disciplinary action. Here are the best budgeting apps on the market.
YNAB earns a spot on this list because of its proactive budgeting approach. It offers the ability to sync bank accounts, import data, and manually enter transactions.
Once users sign up, they can create a budget and assign each transaction to a purpose. For instance, they might like to use the app for car payments or mortgages.
The app's goal is to get users one month ahead. That way, they spend money they earned over a month ago. Essentially, the app gives customers a complete budget overhaul. It also provides users with top security to protect their information and gives them additional resources for staying on track.
This app costs US$98.99 per year or $14.99 per month and offers a 34-day free trial. [All figures below are in US$]
Goodbudget has a free version with ads. Or, users can pay for an ad-free version that costs $7 per month or $60 annually.
Goodbudget is a useful budgeting app that allows users to create and stick to budgets – and keep track of their debt to pay it down faster.
In addition, it helps with money management. That way, users know where their funds are and how they perform.
Users also have easy access to their accounts, as they can use them on the web and on multiple phones. In turn, people can easily share their accounts with others and stay financially connected. This is valuable for some, as it prevents miscommunication and mishaps.
The app also syncs each transaction to the cloud. And some reports show the finances in greater detail – as well as pie charts and other updates to track spending.
Mint is another great budgeting app, as it has high ratings in the App Store and Google Play. It's also free and syncs with various bank accounts, including checking and savings, loans, credit cards, and more.
Mint works by tracking users' expenses and placing them within budgeting categories. You might have categories of your own ready to go in a spreadsheet. Mint lets users more fully personalize their categories and set limits to maintain their budgets. Once users approach those limits, Mint will notify them within the app. Continue Reading…