Vice-President, Retirement Strategy, RBC
(Sponsor content)
As the pandemic took hold in early 2020, many Canadian seniors quickly learned how to bank safely and securely from home. Now that winter is setting in, many seniors who've continued to use their branch through the pandemic are likely exploring these options. We're looking forward to helping more seniors across Canada discover the simplicity of not having to go outside their home to do their banking, while resting assured their bills will be paid correctly and on time.
We've already heard from many of our senior clients about how pleased they are to have made the transition to online or mobile banking. An elderly client in Prince George, British Columbia who thought he could only transfer funds out of his eSavings account in person is now very happily doing online banking from home.
A senior in Burlington, Ontario – who wanted to know how he was supposed to pay his bills while the branch across the street was temporarily closed – is now paying all his bills online. And an older client in St. John's, Newfoundland – who had fears about using a computer – couldn't believe how easy and secure it was to do online banking, when one of our advisors walked her through the process over the phone. From coast to coast to coast, seniors like these have been engaging with our online platforms, spurred on by the realities of ongoing physical distancing.
To share some statistics of our own around what this new activity looks like, over this past year we've seen seniors aged 60+ increase their use of electronic money transfers by 101% and digital payments by 46%. Among seniors aged 70+ who are newer to online banking, mobile banking has quickly become their favoured channel for banking from home.
Seniors have been receiving one-on-one support from our advisors that is helping to make them more comfortable with online banking. As a result, we've seen that comfort level translate into empowerment and the ability to make decisions about their finances while banking from the comfort of their homes.
 Responding to Canada's new Seniors Code
We've also responded quickly to ensure we had comprehensive support in place for seniors and for our employees who work with seniors, aligned with the new Code of Conduct for the Delivery of Banking Services to Seniors ("Seniors Code"). This Seniors Code guides banks in their delivery of banking products and services to Canada's seniors.
In addition to the existing resources and measures we already have in place at RBC, we have updated our internal mandatory training courses for frontline employees. These courses include Power of Attorney, fraud prevention and financial abuse prevention. We also launched our RBC Resource Centre for Seniors, with a comprehensive set of resources, including short video tutorials with step-by-step guidance, showing how simple digital banking tasks like paying bills online, depositing cheques, and sending money transfers can be accomplished from home.
Continuing to check in on our seniors
We realize Canadians who are used to visiting a branch for their banking needs may worry when faced with the choice of staying home or visiting a branch in-person. That's why RBC advisors have been proactively contacting seniors through telephone and video chat to check-in and see how we can help support their financial well-being.
We have also been reaching out to clients to see if the pandemic has affected their retirement plans.
Ultimately, we know it's important for all Canadians to understand where they stand in the short to long term, and to offer options and adjustments they can make in response to what's happening around them in the world today.
We want to ensure they know they have these free and accessible tools at their disposal – to pay bills and check their balances, to renew term deposits, to plan for their retirement and more – and that they can feel confident using them.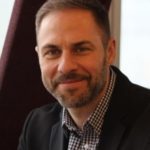 Rick Lowes is Vice-President, Retirement Strategy, within Personal & Commercial Banking at RBC. He leads RBC's ongoing efforts to provide seniors with the financial advice and services they need to enjoy the lifestyle they have earned. Rick is also RBC's Seniors Champion, supporting implementation of the new federal Seniors Code, which guides banks in their delivery of banking products and services to Canada's seniors.