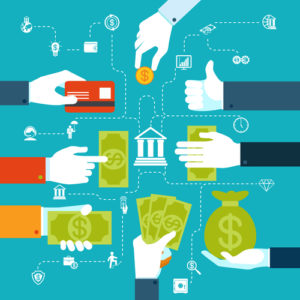 CIBC agreed to repay $73 million to more than 80,000 customers who were overcharged for their investments since 2002. The majority of those affected were in fee-based accounts and were found to have paid double fees on some investments that had embedded commissions. Meanwhile, some 24,000 CIBC clients were not told they qualified for lower-cost mutual funds because of the size of their investments, and were instead sold similar funds with higher management expense ratios.
Incredible, yet not surprising when you consider this is the same bank that makes its senior clients apply for free banking rather than granting it automatically when clients turns 60.
It should be noted that CIBC self-reported the fee problems to the Ontario Securities Commission when it uncovered the issues during an internal review. The OSC has settled similar voluntary cases with three Bank of Nova Scotia divisions, three subsidiaries of TD Bank, and with mutual fund giant CI Funds, which repaid $156 million to 360,000 clients who bought mutual funds over a five-year period.
How many other ways will Canadian investors get fleeced by an industry that cares more about protecting its compensation model than it does about looking out for the best interest of its clients?
When will the Canadian Securities Administrators (securities regulators) finally get around to banning trailer fees – the embedded commissions that puts advisors in a clear conflict of interest and which a mountain of evidence suggest influences fund recommendations?
Since we're talking about overcharging investors, here's a thought:
The banks are suddenly feeling so ethical and generous by volunteering to repay fees that were overcharged. So let's have some fun (or maybe cry a little) and apply that to the more than $1.32 trillion (!) that Canadians have invested in mutual funds.
We already know that Canadians pay some of the highest mutual fund fees in the world – the Investment Funds Institute of Canada estimates the average total cost of ownership of mutual funds for clients is 2.2%.
We also know, thanks to Professor Douglas Cumming's research on mutual fund fees, that the average trailer fee on a fund is 0.3%.
Let's say Canadians demand that the average mutual fund fees be reduced to 1.5%. That's lower than many other countries, but still higher than fees in Australia and the U.S. (according to Morningstar).
To get there we'd have to ban trailer fees (saving 0.3%) and maybe by doing so we'd miraculously find that dealers no longer have the incentive to sell higher fee funds and so the average comes down to 1.5%.
How much will Canadian investors save if this hypothetical scenario came to pass?
$1.32 trillion x 2.2% MER = $29,040,000,000 ($29.04 billion) in fees paid by Canadian mutual fund investors.
$1.32 trillion x 1.5% MER = $19,800,000,000 ($19.8 billion) in fees paid after lowering the average MER by 0.7%.
That's a savings of nearly $10 billion. Now the IFIC says that 4.9 million Canadian households invest in mutual funds, so if we divide the amount saved by the number of households then each household should receive a nice $1,885 rebate.
Final thoughts
Mutual fund assets continue to grow because for the Canadians who want to save and invest, the easiest way for them to do so is by visiting a bank advisor or mutual fund salesperson. But those advisors have a conflict of interest, selling their firm's funds that may be suitable but not in the best interest of their client because of high product fees and incentives that reward the seller.
Lower cost products such as ETFs exist, but investors have to do their research and go it alone (or use a robo-advisor service) to realize the savings. That's why, despite widespread attention over the last 5-10 years, the total Canadian listed ETF assets is only $107 billion, or just one-tenth of the mutual fund market.
So while investors patiently wait for securities regulators to ban trailer fees, I think Canadians should demand to be repaid the $10 billion that they're being overcharged each year from mutual fund fees.
In addition to running the Boomer & Echo website, Robb Engen is a fee-only financial planner. This article originally ran on his site on October 30th and is republished here with his permission.