Conservatorships can be a great tool for protecting finances in the right situations. Learn about some vital things to do before pursuing a conservatorship.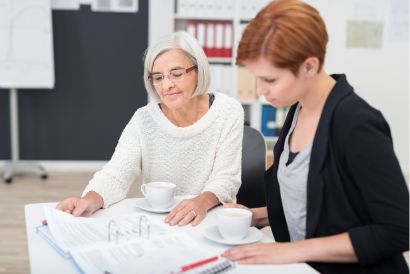 By Dan Coconate
Special to Financial Independence Hub
As you approach retirement, you want to accelerate your planning for the future, and one crucial consideration might be a conservatorship.
A conservatorship is a legal arrangement that provides a responsible adult (the conservator) with the authority to make decisions for another person (the conservatee) incapable of making them on their own.
This not only affects individuals within the United States, but it can be done throughout the world.
If you're considering pursuing a conservatorship, you should be as prepared and informed as possible. We'll discuss five things you should do before pursuing a conservatorship so you can make the best decision for your loved one or for yourself.
Learn all you can
The first step in conservatorship planning should always be to learn as much as you can about the process, requirements, and potential pitfalls. Start by asking some important questions, such as what are the different types of conservatorships, how they function, and whether you even need one. You should also consider consulting an attorney with experience in conservatorship law, who can help answer these questions and provide further guidance.
Assess the Need
Next, carefully assess whether a conservatorship is the best option for your situation. Consider alternatives like power of attorney, living trusts, or other legal arrangements that may be less restrictive. If possible, involve the person who may be the subject of the conservatorship in discussions about their needs and desires. This can help ensure you hear and respect their wishes in your decision.
Evaluate your own Capability
Before pursuing a conservatorship, another thing you should do is think hard about your own capabilities. Remember that these legal bindings involve significant responsibility. Ask yourself whether you're able and willing to dedicate the necessary time and effort to managing someone else's affairs. Do you possess the knowledge and skills to make sound decisions about their financial, legal, and personal matters? It may feel daunting, but honestly assessing your readiness can help ensure you're making the right choice.
Understand the Costs
Additionally, prepare yourself for the financial implications of pursuing a conservatorship. Pursuing a conservatorship can be expensive, from court fees to ongoing legal, accounting, and fiduciary costs. Factor these expenses into your decision-making and explore ways to reduce costs if necessary, such as seeking pro bono legal assistance.
Seek Support
Finally, remember that you don't need to go through this process alone. Seek support from friends, family, and professionals. Connecting with others with conservatorship experience can also provide invaluable insights and advice. Additionally, you should engage with professional organizations or community groups that specialize in elder care and can guide you through this complex legal undertaking.
Conservatorships can be very complicated, so you want to make sure you're thoroughly educated on the process and your own readiness. By taking these steps, you'll be better prepared to make the best decision for your loved one — or yourself — as you approach retirement.
Remember that conservatorship is a powerful tool, but it's worth exploring all your options and considering alternatives that might better suit your unique situation. With diligent research and thoughtful preparation, you can make the choices that are right for you and your family.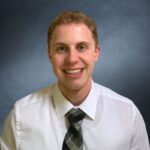 Dan Coconate is a local Chicagoland freelance writer who has been in the industry since graduating from college in 2019. He currently lives in the Chicagoland area where he is pursuing his multiple interests in journalism.