The four-day Canadian Financial Summit 2020 edition kicks off at 8 pm EST (5 pm PST) tonight (Oct. 14): an all-virtual event featuring 30 personal finance speakers and financial bloggers. You can get tickets and catch up here. Tickets are free via the website.
After kicking off with a webcast tonight, the online event runs till this Saturday, October 17.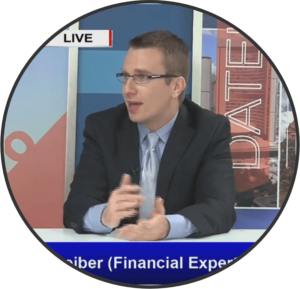 The summit's host is Kornel Szrejber, who runs the finance and investing podcast The Build Wealth Canada Show.  Szrejber [pictured right] says on the site that he became one of Canada's youngest retirees at age 32 ("before I got bored and took on the Podcast and Summit as passion projects,") following a career in the financial planning and investing industry.
The event will also feature the experiences of two others who are among Canada's youngest retirees, Kristy Shen and Bryce Leung, who will pass on their wisdom about how they reached retirement at so tender an age.
Scheduled speakers include Rob Carrick of the Globe & Mail, former Toronto Star financial columnist and consumer advocate Ellen Roseman, and Financial Post columnist Peter Hodson.
There are also several names that should be familiar to regular Hub readers: BoomerandEcho's Robb Engen, MyOwnAdvisor's Mark Seed and certified financial planner Ed Rempel. (The Hub often republishes their blogs.)
You can see some of the other speakers below, including Tom Drake, Kyle Prevost and other well known bloggers and personal finance gurus.