Special to the Financial Independence Hub 
Collateral and conventional mortgages may sound similar, but they're actually two separate and distinct things. In this article we'll look at the difference between the two.
What is a Conventional Mortgage?
A conventional mortgage is the mortgage type most Canadians are familiar with. When you make at least a 20% down payment on a property, you can take out a conventional mortgage. This differs from an insured mortgage, where you can put down as little as 5% on a home.
With a conventional mortgage, the lender will let you borrow up to 80% of the property's value. The property value is the lesser of the purchase price or the appraised value. Usually the purchase price and appraised value are the same, but sometimes they differ.
If the home is appraised higher than the purchase price, that's a good thing. That means that you're getting a good deal on the home. However, if the home is appraised at less than the purchase price, you'll need to make up the difference if you still want to put at least 20% down.
With conventional mortgages, you get to choose the length of the mortgage. The most popular lengths or amortization periods are 25 and 30 years. If you're looking for the lowest mortgage rate, a 25 year amortization usually offers that. However, if you're looking for lower mortgage payments, the 30 year amortization is the best option.
What is a Collateral Mortgage?
Not to be confused with a conventional mortgage, a collateral mortgage is a lot like a conventional mortgage, but with a key difference. Unlike a conventional mortgage, a collateral mortgage re-advances. This means that a mortgage lender is able to loan out more funds as the value of the property goes up, without needing to refinance your mortgage.
Your lender does this by registering a collateral charge against your property, often for more than it's worth. It's fairly standard for mortgage lenders to register a charge for 125% of your home's value. That means if your home is worth $500,000, the lender would allow you to register a charge for up to $625,000.
Once the charge is registered against your property, you can take advantage of it by taking out a Home Equity Line of Credit (HELOC). A HELOC is a lot like an unsecured line of credit. You can borrow from it as you please. It's usually at a much lower interest rate as your home is used as security.
You could also get up a readvanceable mortgage that lets you access additional equity by way of your HELOC. You'll gain access to more HELOC space as you make your regular mortgage payments.
You can use the additional equity as you see fit. You could use it to do home renovations, invest in a non-registered account or buy a rental property.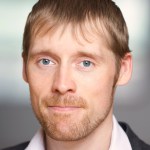 Sean Cooper is the bestselling author of the book, Burn Your Mortgage: The Simple, Powerful Path to Financial Freedom for Canadians. He bought his first house when he was only 27 in Toronto and paid off his mortgage in just 3 years by age 30. An in-demand Personal Finance Journalist, Money Coach and Speaker, his articles and blogs have been featured in publications such as the Toronto Star, Globe and Mail, Financial Post and MoneySense. Connect with Sean on LinkedIn, Twitter, Facebook and Instagram.