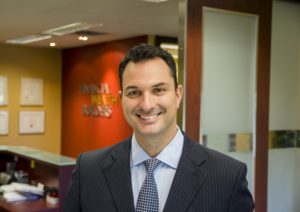 By  Ennio Longo
Special to the Financial Independence Hub
Are you like so many Canadians? You have a good paying job, are in a two-income household, own a home and yet you run out money before you run out of month?
The majority of Canadians are spending more than they make.   If this sounds like you, you're not alone.  We are trying to put some money aside for the future as we have been told we should, but we also want to enjoy today; take that trip, get a new car, renovate the kitchen. We cannot just live for tomorrow.  WE WANT TO ENJOY TODAY.
The reason we have this shared experience is that we never went to school to learn how to "handle" our finances or how to manage our CASH FLOW. With so many different companies from financial institutions to consumer goods vying for our money, managing our cash flow on a monthly basis can be very difficult for many people; myself included.
Certified Cash Flow Specialist
With a four-year business degree and a CFP (Certified Financial Planner) and CLU (Chartered Life Underwriter), one would think that I would have received a formal education in cash flow planning as well, but I didn't; at least not until I received an actual formal education in cash flow planning and became a CCS (Certified Cash Flow Specialist).
Whenever I propose the idea of cash flow planning to clients, the first reaction is always one of apprehension. "I don't know if I can do a budget" they tell me. The good news is that this is not budgeting.  For a family, a budget is useful for one-time events such as vacations, renovations, a party.  Budgeting doesn't work in real life.  John Lennon wrote, "Life is what happens to you while you're busy making other plans."  You cannot budget that.
The second objection I often hear is "I won't do this if I have to give up my latte/Timmies/cell phone."  Cash flow planning is not about giving anything up and it's not about restricting.  It about understanding your cash flow and empowering you to make educated choices about your spending so that you can actually get the things you want!
High income is no excuse for not planning Cash Flow
I also hear, "I make a good income, I don't need a cash flow plan." Many people with a good income have gone broke because of spending patterns.  In truth we have found thousands of dollars in savings per month for clients which have helped them accelerate the repayment on their mortgage and get out of debt sooner.
Others have been able to allocate those funds to something they really wanted and didn't think they could afford, such a trip to Disney World.  This was perhaps one of the most rewarding outcomes for me as a financial planner.  Getting rid of debt is always enjoyable, but creating memories is so much more rewarding.
Ennio Longo, BBA, CFP, CLU has been in the financial services industry since 2007. Since that time, Ennio has sought to continually find new and better ways to help his clients in their financial lives.  Ennio holds the Certified Financial Planner (CFP) and the Chartered Life Underwriter (CLU) designations and has successfully completed the Canadian Securities course as well as a Certified Cash Flow Specialist (CCS).  His approach is truly holistic in nature because he helps his clients with the challenges they are facing today without compromising their lifestyle while still saving for a retirement nest egg. He can be reached at ennio@fwb-inc.com.