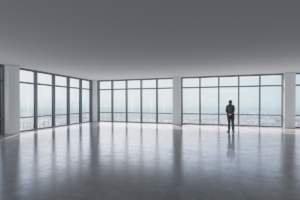 By Veronica Davis
Special to the Financial Independence Hub
A Brief Disclaimer on Becoming an Investor:
The "investing world" can seem like a challenging mountain to climb if you are just getting started. The "investing world" itself isn't a practical term for what should instead be thought of as an interdependent system of markets tied to the valuation of assets.
The tremendous scope of this investing world can push people away from sinking their teeth in and learning about how this exciting and lucrative system works. I could never hope to explain something as complicated and broad as the "investment world" in a single post, so instead, I will focus on a very specific investment market – that of commercial real estate investing – and how you can start your journey as an investor.
Most people cannot afford to be Full-Time Investors
Unless, of course, that is their full-time job. Without the help of crowdfunding real estate investment platforms, real estate private equity firms, or real estate investment trusts (REITs), most retail investors would lack the capital, resources, and time to manage real estate properties effectively.
However, retail investors can pool their capital in a number of ways to add commercial real estate into their portfolios and benefit from the growth of the commercial real estate market.
So, let's have a look at some of the options:
Crowdfunding Commercial Real Estate Platforms
In the early 2010s, the rise of investing platforms such as Robinhood and Fundrise opened investment markets to millions of new and eager retail investors. With these new investment apps, the average person could now invest in markets previously only available to people who had private brokerage accounts or professional investors who could meet the often high investment minimums.
So, what are some of the investment platforms available to retail investors?
Fundrise
Founded in 2012, Fundrise was one of the first crowdfunded investment platforms. It is currently unavailable in Canada but is open to US residents (don't worry, there are plenty of options for Canadians, too – see below). Users of Fundrise do not need to be accredited investors to open up an account, but Fundrise does offer accounts exclusive to accredited investors.
Fundrise has several investment tiers, and the least expensive tier starts at 10 dollars, meaning practically anyone can start investing. Investor capital is spread out among many REITs or real estate investment trusts. REITs are a type of mutual fund that takes the investment capital they receive and manages various high-value real estate properties.
Fundrise investors receive a percentage of the profits made by the REITs. Depending on the type of investment account, users saw an average ROI of between 7.31% and 16.11% over five years.
What are some comparable crowdfunding real estate platforms available in Canada?
NexusCrowd
NexusCrowd was founded in 2015 and was Canada's first online investment platform that allowed accredited investors to team up with institutional investors to invest in real estate.
A benefit of NexusCrowd is that it heavily vets its investment opportunities. It only invests in projects that are at least 50% funded by other investors. If the investment project fails to meet its fundraising goal, NexusCrowd reimburses investors.
Unfortunately, this platform is only open to accredited investors and has a steep investment minimum of $10,000. NexusCrowd is registered in Alberta, British Columbia, and Ontario. NexusCrowd is not available to US investors unless they also have Canadian citizenship.
Fundscraper
Fundscraper is similar to NexusCrowd but has a cheaper investment minimum of $5,000. They boast a wide selection of vetted, proven REITs, mortgage investment corporations, and high-quality real estate developers. However, like NexusCrowd, investors must be accredited to open an account. Fundscraper is available in some Canadian provinces as well as Ontario.
Investing in REITs or Private Equity Firms Directly
Many crowdfunding real estate investment platforms take the capital they receive from investors and reinvest it into a REIT or real estate private equity firm. So, they act as the broker between you and the mutual funds and other companies investing directly in real estate. Some investors reading this might ask themselves, "Why not go ahead directly and invest in these REITs and other investment firms instead of using a platform?"
I would say that choosing the right REIT or real estate private equity firm requires a lot of work. There are many particulars to consider, such as how much you are willing to invest, how long you want to invest, and the projected risk for a particular REIT or private equity firm.
The amount of research and analysis involved in choosing the right REIT or investment firm is enough to make the average person (who is most likely balancing a full-time job and a family) shy away from the prospect. I say this not to discourage anyone from trying but rather to give a realistic picture.
Platforms such as Fundrise and NexusCrowd have teams devoted to researching and analyzing the choicest investment opportunities. They perform much of the leg work for the average retail investor, who usually cannot commit their lives to becoming full-time investors.
Ask Yourself: Which Investment Option best suits your lifestyle?
The rise of investment platforms offers the average person an excellent opportunity to grow their wealth in ways that were impossible even ten years ago. If you are genuinely interested in investing, then starting with one of these crowdfunding investment platforms gives you a moderately low-risk state in the game.
Having this safer foothold allows you to learn more about the "investment world" mentioned at the start of the article while you develop your portfolio.
​​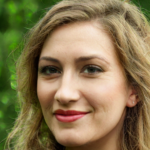 Roni Davis is a writer, blogger, and legal assistant operating out of the greater Philadelphia area.