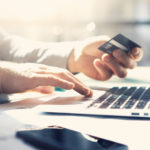 By Dave Schurman
Special to the Financial Independence Hub
By nature, we're creatures of habit, but this past year has taught us that necessity clears the way for change. In a relatively short time, we've adjusted how we shop, work and study. The same can be said for banking. We're looking for new ways that check all our boxes: easy, convenient, safe and smart.
What is digital banking?
Easy. It's like having a financial institution at your fingertips.
Digital banking is fully online: it gives you the same financial products and security you would find in a traditional financial institution without need for expensive bricks and mortar, achieving cost savings that are then passed on to customers in the form of better rates and lower fees. And, the really good news in digital banking is that the "doors are always open," so you manage your money on your time, not bankers' time, and you do it from anywhere you want!
Who should consider digital banking?
Pretty much anyone looking for something more. We all like to get more from the services we use. More convenience. A more intuitive experience. More value. Here are the top reasons digital banking has taken off:
Low or no monthly fees
Better rates
Access whenever you need it
Easy-to-use and secure online experience
Ongoing innovation and updates based on customer feedback
 How do you choose the right digital banking platform?
Shop around.
First, decide which banking products you are looking for. If it is investments, what are you saving for: Retirement, an upcoming purchase or just a rainy day? Are you willing to lock your money in for a period of time to get a higher rate or do you prefer to have quick access to your money? Once you've figured out what you are looking for, next look into rates. How does one digital bank compare to another? Searching online is a great place to start. Once you have a shortlist of possible digital banking options, consider the following questions:
Is this digital banking solution backed by an established financial institution?
Will you have easy access to a real person if you need help or have questions?
What do the reviews say?
Will you have to pay for fees and, if so, how much?
What is the deposit insurance limit?
What is a HISA?
Don't worry; it's better than it sounds.
HISA stands for high interest savings account, and here's what people love about digital HISA accounts: The rates are generally higher than what you get at traditional financial institutions with branches. So, for example, let's say you find yourself in the middle of a pandemic. You're not spending as much, so you have more money to save. A good move would be to put your money in a HISA and watch it grow faster. Saven's HISA offers a competitive 1.55%* rate with no monthly fees, no minimum deposit and free e-transfers and direct deposits! Plus, your money is not locked in, so you can access it at any time.
What about GICs?
A smart choice to give your savings even more of a boost. If you want to lock in, then a Guaranteed Investment Certificate is another great way to save. This option is best for long-term savings at a fixed term (usually anywhere from one to five years). Saven's GICs offer up to 2.05%**. Our super competitive rates are locked in so you see consistent growth.
Have you met Saven?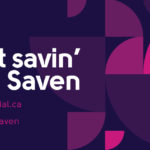 We help you build up your savings and communities, too. We're relatively new, but we're a division of FirstOntario Credit Union, one of the largest credit unions in Canada. And just like our name says, we're here for serious savers who want to really grow their savings. Saven is built on the same cooperative principles as FirstOntario; our customers (we call them members) are owners and have a say in the products and services we offer. Plus, our members can be confident that their money is well protected with up to $250,000◊ in deposit insurance protection, while banks typically only offer up to $100,000.
Another big difference with Saven is that caring for community is really important to us. It's why we support community initiatives like youth health and wellness, affordable housing and fighting hunger and homelessness. When you are a Saven member, growing your savings and giving back will always go hand in hand.
Get more savin' tips here or check out Saven at savenfinancial.ca
*High Interest Savings Account (HISA): Per annum rate. Rate subject to change at any time. Interest is calculated daily and paid at the end of each month. No minimum deposit.
**Guaranteed Investment Certificate (GIC): Per annum rates. Rates subject to change at any time. Choice of interest payout annually to HISA or reinvest interest back into GIC account. Minimum investment is $1,000.
◊ Eligible combined deposits that you hold in Saven Financial and FirstOntario Credit Union are insured by the Financial Services Regulatory Authority of Ontario (FSRA) to a maximum of $250,000.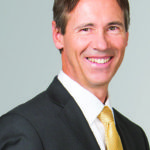 Dave Schurman is the Chief Operating Officer of FirstOntario Credit Union and acts as the Corporate Ombudsman.
He has 38 years of experience in the credit union system and has held the roles of Chief Executive Officer, Corporate Investment Division and Chief Risk Officer with FirstOntario.