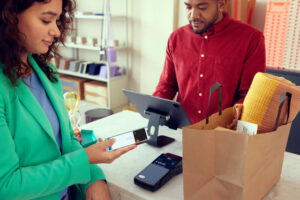 By Sander Meijers
Special to Financial Independence Hub
The payments technology industry is exploding in Canada. Due to economic indicators and progressive technology alike, consumers across the country have adopted new habits over the past few years, changing how they make payments. In particular, the adoption of e-commerce and unified commerce solutions validates that consumers are demanding more flexibility in how they use their "wallet."
One trend to watch is digital wallets, which have become an increasingly important feature for Canadian merchants to offer. Since 2021, nearly one third (29%) of Canadians have completed a purchase using a digital or mobile wallet. With digital wallet options including Apple Pay, Google Pay, and WeChat Pay gaining in popularity, Canadians are regularly using their mobile devices to make payments in person and online. Knowing exactly how to implement a digital wallet can make a difference in how Canadians can make payments in 2023 and beyond.
Understanding what a digital wallet is
 A digital wallet stores payment information, such as credit cards, which enables the consumer  to pay both online and in person. This ultimately streamlines the payments experience for businesses and shoppers alike. A digital wallet can also be a software program on a desktop or built into an internet browser.
The most important thing to know about digital wallets is that they can completely replace the need for physical payment cards. Some digital wallets also let consumers make peer-to-peer payments, ATM withdrawals, and pre-load funds. Other digital wallets store more than payment information, including loyalty cards, vouchers, tickets, and more in the same place.
There are also mobile wallets, which work only for mobile devices  such as smartphones and smartwatches. The key difference here is that "digital wallet" is a term that includes mobile wallets. In Canada, when it comes to online payments, digital wallets are the second most popular form of payment among shoppers.
What are the perks of digital wallets?
There are major benefits for businesses to accommodate digital wallets in Canada, including expanding your consumer reach, stabilizing  conversion rates, and strengthening high security levels.
Canada is a socioeconomic melting pot, welcoming a diverse range of consumers from across the world. As such, shoppers from around the world have different payment preferences, so increasing flexibility and payment options helps ensure that today's diverse consumer profile can complete their payments in methods with which they are most comfortable.
To note, digital wallets are naturally  more popular amongst younger consumers thanks to their integration with mobile devices. More than half of shoppers in Canada between the ages of 18-23 report using digital wallets to pay for purchases.
When merchants accept digital wallets, it ultimately increases transaction speed for both the shopper and the business.  With smartphone penetration in Canada reaching 90%, these digital payment tools for many are easier to access. Customers won't need to look for their physical credit card or fill in card details manually with a digital wallet. Purchase hurdles with physical credit cards such as expiration dates are solved with digital wallets as well thanks to today's technologies with automated updates via software.
Canadians can also verify their identification seamlessly with a fingerprint or facial recognition rather than typing their password. This process allows customers to pay with less clicks or taps, and with much less friction at the checkout.
In terms of security, the customer's payment information is never shared directly with the merchant due to tokenization. Rather, the risk of fraud is incredibly low due to a unique payment token that expires after one time use.
Finally, there is an added element of built-in identification and authentication with digital wallets. When using a digital wallet, the customer needs to verify every transaction with a password, fingerprint, or facial recognition, amongst other verifications. This rigorous and yet easy to navigate protocol makes digital wallets more secure than card payments, where identity verification isn't always required.
Paying attention to payment technology
According to Payments Canada, 29% of Canadians used a mobile payment solution or a digital wallet in 2020. Since then, this number is estimated to have grown substantially. Although adoption for merchants is obvious, knowing how to use or offer digital wallets can be tricky for retailers. Paying attention to Canada's growing payment technology industry is the first step to knowing how to use a digital wallet, and use it well.
Payment is everywhere, whether it's in person or online, and Adyen is fuelling the future of the emerging unified commerce industry by delivering frictionless payments across online, mobile, and in-store channels. Through its financial technology platform, Adyen delivers innovative solutions that are transforming the way Canadians pay and consequently, how Canadian businesses grow and thrive in today's tech environment.
The Canadian payment technology industry is constantly evolving. Learning about how digital wallets and unified commerce are leading the charge is key to ensuring that you are set up for success.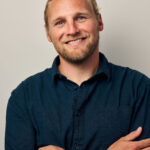 Sander Meijers is the Canada Country Manager for Adyen (AMS: ADYEN), the financial technology platform of choice for leading companies. Sander is focused on expanding Adyen's Canadian market operations through supporting enterprise companies in retail, digital services, food and beverage, hospitality, and more with payment solutions for both e-commerce and in-store.