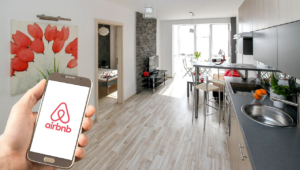 By Mike Khorev
Special to the Financial Independence Hub
Many of us strive for financial security; luckily, passive income investments open up the opportunity to make extra money on the side. 
All you need is the willingness to put in some fundamental groundwork: you don't necessarily need savings to kickstart your investment. There are plenty of options when it comes to generating passive income that go far beyond the realms of compound investing. Here are some fresh ideas to get you started.
1.) Investments
Exchange-traded funds (ETFs)
Exchange-Traded Funds, known as ETFs, are a great way to invest in the stock market without needing to research individual companies. Investing in ETFs provides both capital gains and dividends. Diversify your investments to receive the maximum benefit. ETFs are rather low maintenance and yield a lower risk than regular equities.
Dividend-paying stocks
Feel the benefits of dividend stock investments with a range of stocks yielding up to 5% dividends. The hardest part is knowing which stocks are worth investment. The best way to generate larger profits is to choose dividends that come with franking credits. Stock market unpredictability is no secret, be willing to face a sudden rise and fall in value or cut dividends altogether.  
Robo-advisors
If you're looking for an affordable financial advisor to manage your investments, Robo-Advisors could be for you. They personalise automated trading decisions based on your financial targets, limits and time frames for a fraction of the cost. They are one of the most passive forms of income. 
2.) Real estate
Rental income
Rental yield can be one of the most profitable forms of passive income. Experts state that small apartments containing 1-2 bedrooms have more success on the market generating returns of over 8%. Real Estate Agents will handle legal documentation, rent collection, and advertise your property for a recurring fee of 5-12% of the monthly rent.
Airbnb
Airbnb is a thriving marketplace with host's estimated monthly earnings sitting at $924 per month. While properties are free to list, hosts are charged a 3-5% service fee and are liable to income tax. Many hosts invest earnings into outsourced housekeepers to maintain passiveness. 
Real estate investment trusts (REITs)
REIT investments are perfect for those who are interested in real estate without the responsibility of sustaining individual properties. Typically, REITs support non-residential buildings such as offices, apartment complexes, and retail centres. Commercial buildings are famous for yielding large profits, passive income will be paid in the form of dividends.
3.) Content creation and advertising
Affiliate marketing
Affiliate links are more negotiable than ever, not only do they support affiliate businesses, they are also a manageable form of passive income. Invest some time into digital content creation that generates healthy volumes of traffic. Aim to recommend products you truly believe in to build a trusting relationship with your audience and boost clicks. 
Skills for sale
Sharing your skills with a digital audience is an excellent way to make money and feel good about it. Avoid posting on online course websites that charge listing fees or implement discounts. Consider creating your own platform to distribute courses and generate a steady flow of passive income. 
YouTube
Utilise YouTube's giant ad marketplace to generate passive income from the videos you post. Feature advertisements throughout the video, with every click you could receive up to half of the money the business paid to run the ad. Remember, larger channels generate larger sums of money, it all depends on your niche. 
Car advertisement
Car advertisements are beneficial to anyone who likes the idea of their vehicle paying for itself. Many companies will pay you around $300-$400 for the privilege of driving; all you need to do is attach their advertisement to the exterior of your car. 
4.) Earn Interest 
Person-to-person lending (P2P)
P2P Lending allows investors to produce higher yields on investments by leasing loans directly to borrowers. Investors can have free rein over how much they wish to fund; you will not need to pay a borrower their full loan. P2P Lenders willing to take the risk can expect annual returns of 7-11%. 
Bond investing
Bond investment is one of the safest forms of passive income. Sold between $100 and $1,000, bonds need time to mature in order to earn interest. Premature selling induces the risk of low selling points. They are a great alternative to any investor aiming to diversify their portfolio.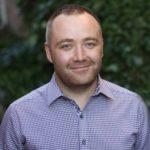 Mike Khorev is a marketing consultant who helps SaaS, software, IT,  technology, B2B and startup companies generate more sales and grow revenue online.