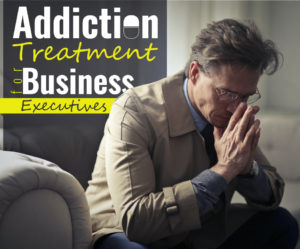 By Holly Klamer
Special to the Financial Independence Hub
While most business executives are and should be approaching Financial Independence, there is a little-known threat to their financial well-being: addiction/substance abuse.
In fact, according to the SAMHSA [Substance Abuse and Mental Health Services Administration], around 11.4% of management employees (example business executives and managers) are diagnosed with a Substance Use Disorder every year.
If the addiction is not managed in a timely fashion, abrupt dismissal could torpedo any long-term goals for financial freedom.
As an aspiring business executive or someone who is serious about their financial education, it's good to be aware of addiction and its possible ramifications.
So in this post, we look at why business execs should take addictions seriously. We also discuss different treatment options available for business executives to overcome SUD.
Help is Available
Anyone can suffer from drug addiction, including those in white-collar, executive positions who juggle a lot of responsibilities. In fact, it could be more difficult for them as they may be tempted to avoid/delay treatment so their career or work doesn't suffer due to the required time off.
That's where executive addiction-related treatment centers come in. These treatment centers are equipped with high-end tools, services, and necessary amenities so that patients can maintain active personal and professional lives while also achieving sobriety.
Often the main highlight of these programs is the luxury setting and amenities given to the professionals and a distraction-free comfortable environment.
Addiction Treatments available for Business Executives
Medical Detox
Often the first phase of most recovery programs; medical detox aims at the cessation of drug usage. In the absence of medical aid, the patient may experience myriad unpleasant withdrawal symptoms.
Executive treatment facilities, such as detox centers in California, deploy safe and medical procedures to make the detox process as comfortable and less painful as possible.
Psychotherapy
Often the therapeutic phase of the program begins right after the detox is successfully over. Inpatient rehab centers in Los Angeles for example, use it in individual and group settings. Psychotherapy mainly aims to recognize the psychological reasons that are causing or triggering the drug usage.
After that, it teaches several relapse prevention mechanisms and coping techniques to deal with tough situations without resorting to drugs.
Below are the most common therapies used during most rehab programs:
CBT: Short for Cognitive Behavioural Therapy, CBT aims to identify and fix unhealthy/distorted thinking patterns that lead to substance dependence and/or relapses.
Dialectic Behavioural Therapy: This is a type of CBT therapy wherein the patients learn to regulate their emotions to manage strong cravings, practice mindfulness, and establish personal boundaries.
Motivational Interviewing: This form of therapy focuses on reaffirming the reasons why you should achieve sobriety and why quitting drugs and alcohol is in the best of your interest.
Medical Treatment
Even after the initial detox is over, many patients continue to suffer uncomfortable withdrawal symptoms caused by the cessation of the drug. The only safe way to manage those tough periods is via medication.
Medication is frequently used in residential drug rehabs in Missouri and throughout the U.S. and can successfully curb strong cravings to return to drugs and alcohol. Some of the commonest medications administered during a typical addiction treatment program are:
Naltrexone
Disulfiram
Methadone
Buprenorphine
Gabapentin and other antiepileptic drugs
Sometimes the doctors may also prescribe anxiety medications like benzodiazepines to manage the anxiety triggered by an absence of drugs in the system.
Holistic Treatments
Other than conventional treatment programs like detox, medication, and psychotherapy; executive rehab programs also often encompass more holistic approaches. Some of the best rehabs in Florida use these effective alternative treatments in achieving sobriety:
Art therapy
Acupuncture
Yoga
Music therapy
Biofeedback therapy (ways to change brain wave patterns)
Guided role-playing and dramas that walk people through their problems and find solutions
Equine-assisted therapy which involves caring for and working with horses
Gestalt; finding healthy ways to raise self-esteem and self-acceptance
Massage therapy
Dual diagnosis treatment. Often, executive rehab centers are able to provide full care for alcohol or drug addiction and mental health issues that occur at the same time.
Aftercare
Achieving and maintaining sobriety is a life-long goal. That means inpatient treatment is only a part of it. To continue the recovery process even after that, you can enroll for aftercare services that ensure a successful transition in the real world.
Aftercare focuses on ongoing support to maintain recovery and avoid relapses. Follow-up care typically involves:
Group therapy like AA and 12-Step meetings
Sober living homes
Ongoing therapy sessions
Aftercare is essential in preventing relapses. So, be sure to talk with your center regarding additional support and communication for sustainable recovery.
Features of Business Executive Recovery Centers
Confidentiality
Many executives and high-ranking officers prefer to maintain confidentiality about their treatment so it doesn't affect their work/career. That's the main focus of executive treatment centers: maintaining absolute privacy and confidentiality of their patients, whether they are dealing with alcoholism treatment or drug abuse. It helps high-profile residents to keep journalists, media, and paparazzi at bay.
The staff members are made to sign a non-disclosure agreement wherein they are bound by the law to not discuss or give-away any information.
Fewer Patients
Business Executive Rehab centers are often exclusive in that there are mostly limited entries. The fact that they only take fewer patients allows the staff to give maximum attention to individual patients. This is not possible in a typical rehab center.
This one-on-one approach and a more personal connection with the staff makes for a speedy and more successful recovery.
Private Bedrooms
Many centers go out of their way to give a 5-star living experience. The bedrooms are private and loaded with all kinds of creature comforts and humanities. The whole thing may feel like a home away from home.
Private Conference Rooms with Internet Access
The idea is to create a comfortable and functional workspace so that working professionals and executives can continue working even during their recovery. There is access to phones, and high-speed internet, meeting rooms, etc.
Spa-like Amenities
There are fitness centers, yoga rooms, massage therapy, swimming pools and so much more that patients get plenty of opportunities to relax and unwind. The atmosphere is lively and not at all hospital-like which is often depressing.
Chef-prepared Gourmet Meals
Executive treatment centers are big on fine dining and healthy gourmet meals. That's why they have a dedicated chef for each patient who takes care of their dietary requirements, preferences, and restrictions. They can prepare any meal that your heart desires.
Natural, Serene Surroundings
Most of these centers are located in beautiful remote locations like mountainsides, countryside, or hilly areas. This creates a perfectly beautiful setting for encouraging harmony with nature. Being in natural and serene surroundings fosters quicker recovery.
Bottom Line
If you maintain a high-profile job and cannot sacrifice downtime or your privacy to kick away addiction, then without a day, business exec treatment centers are your best bet.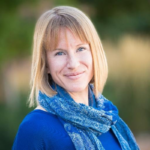 Holly Klamer is a freelance writer who loves to help people who are struggling with a drug or alcohol addiction. Holly knows first-hand what it's like to deal with substance addiction, and has now been sober for 5 years. Holly is a frequent contributor to many addiction-related blogs and organizations such as the Addiction Treatment Division and Inpatient-Rehab.org.