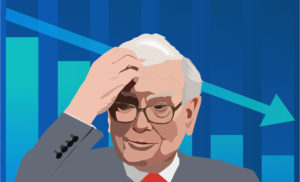 By Akshay Singh
Special to the Financial Independence Hub
You've probably heard of the multi-billion dollar company Berkshire Hathaway, owned by mega-billionaire and philanthropist Warren Buffett, but what does Berkshire Hathaway do exactly?
Berkshire Hathaway Inc. is a conglomerate holding company, meaning it does not produce goods or services and instead has a controlling interest in and owns shares of other companies to form a single corporate group.
That leads us to our next question: What companies does Berkshire Hathaway own to make it one of the most valuable companies on the planet? The team at Indyfin turned to the 2021 Berkshire Hathaway annual report to create this compendium of all of the Berkshire Hathaway companies. The holding company has a controlling interest in more than 60 companies and partially owns another 20 on top of that. You'll recognize a lot of brand names from a wide variety of industries that make up the impressive Berkshire Hathaway portfolio.
Does Berkshire Hathaway own one of your favorite or most-used brands? Check out this roundup of Berkshire Hathaway companies from Indyfin to find out.

What Is Berkshire Hathaway?
Berkshire Hathaway is an American conglomerate holding company with a market cap of US$774.24 billion, making it the seventh most valuable company in the world. What is a conglomerate? A conglomerate is a combination of businesses from a variety of different industries that operate as a single economic entity under one corporate group. Conglomerates are usually large and multinational and generally include a parent company and many subsidiaries. The "conglomerate fad" was big in the 1960s due to low interest rates, rising prices, and a decline in the stock market, which led to large corporate conglomerates like Berkshire Hathaway forming. The parent company in this scenario is also referred to as the holding company, as it holds a controlling interest in the securities of all of the other companies. Holding companies do not produce goods or services; instead, they own shares of other companies to form a single corporate group. Holding companies are beneficial because they reduce risk for shareholders and can hold and protect assets like trade secrets or intellectual property.
What Does Berkshire Hathaway own?
Berkshire Hathaway owns 65 companies that include well-known brands like GEICO, Fruit of the Loom, Duracell, Dairy Queen, and Oriental Trading. The number of Berkshire Hathaway subsidiaries owned through these 65 companies reaches into the hundreds. The multitude of companies the company owns span across many industries, which are simplified down to just a few categories of business in the Berkshire Hathaway annual report: insurance, utilities and energy, manufacturing, service and retailing, and even the railroad industry. Berkshire Hathaway owns the BNSF Railway, which is one of the largest freight railroad networks in North America. Berkshire Hathaway Inc. has 100% controlling interest in most of the companies but only 91.1% ownership over Berkshire Hathaway Energy and its subsidiaries.
In addition to these 65 companies, Berkshire Hathaway holdings also include another 20 brands that Berkshire Hathaway has a stake in. The company's partial ownership of these companies ranges from 50% with a controlling interest to just 2% of shares, although owning just a small percentage of shares of these valuable brands is still plenty profitable for Berkshire Hathaway. In fact, one of Berkshire Hathaway's "Big Four" companies that make up a large portion of its earnings is Apple, of which Berkshire Hathaway owns around 5.6%.
What are the "Four Giants" of Berkshire Hathaway?
The "Four Giants," also referred to as the "Big Four," are the four companies or industry groups that make up a large chunk of Berkshire Hathaway's value.
The Berkshire Hathaway insurance companies are clustered together to form the "Top Giant"; together, their insurance float earned Berkshire Hathaway US$9 billion in 2021. Insurance float is the difference between the premiums insurance companies collect and the amount of claims paid out to customers, and it has been one of the biggest contributors to Warren Buffett and Berkshire Hathaway's success.
The runner-up Giant is Apple, which Berkshire Hathaway made $5.6 billion from in 2021 through their share of Apple earnings. Berkshire Hathaway's ownership of Apple increased from 5.39% in 2020 to 5.55% in 2021, with each 0.1% of Apple's 2021 earnings amounting to $100 million.
The third Giant is Berkshire Hathaway's BNSF Railroad, which had record earnings of $6 billion in 2021. According to the annual report, BNSF's 143 million miles traveled and 535 million tons of cargo carried far exceeded those of any other American carrier.
The fourth and final Giant is Berkshire Hathaway Energy (BHE), which earned a record $4 billion in 2021. That's a 30-fold increase from the $122 million BHE earned in 2000, when Berkshire Hathaway first purchased a stake in the energy company. More than 20 years later, Berkshire Hathaway now owns 91.1% of BHE and its energy and utility subsidiaries.
The four Giants of Berkshire Hathaway
Cluster of Berkshire Hathaway insurance companies
Apple
Burlington Northern Santa Fe (BNSF) Railroad
Berkshire Hathaway Energy
Who owns Berkshire Hathaway?
The Berkshire Hathaway owner is Warren Buffett, whose $126 billion net worth makes him the fifth richest person in the world as of March 2022. Buffett has been the chairman, CEO, and owner of Berkshire Hathaway since 1965, when he took control and began to turn it into one of the world's most valuable companies. Buffett is considered to be one of the most successful investors in the world, and his investment strategy has always been to look at each company as a whole and base his decision to invest on the overall potential of the company in the long term. Looking at Berkshire Hathaway's immense success, which shows no sign of slowing, this strategy has clearly worked well for him over time.
Buffett is also a philanthropist and has pledged to give away 99% of his vast fortune to philanthropic causes via charitable foundations. Buffett founded The Giving Pledge with Bill Gates, in which billionaires pledge to give away at least half of their fortunes to charitable causes. More than 200 of the world's billionaires have taken the pledge so far.
It sounds like we could all use a financial advisor who thinks like Warren Buffett!
Everything Owned by Berkshire Hathaway
Insurance
GEICO
Berkshire Hathaway Reinsurance Group
General Re Corporation
Berkshire Hathaway Homestate Companies
Berkshire Hathaway Specialty
Berkshire Hathaway GUARD Insurance Companies
MedPro Group Inc.
MLMIC Insurance Company
National Indemnity Primary Group
United States Liability Insurance Companies
Central States Indemnity
Railroad
Utilities and Energy
Berkshire Hathaway Energy (91.1% ownership)
PacifiCorp
MidAmerican Energy
NV Energy
Northern Powergrid
BHE Pipeline Group
BHE Transmission
BHE Renewables
HomeServices of America
Manufacturing
Acme Brick Company
Benjamin Moore
Brooks Sports
Clayton Homes
CTB Inc.
Duracell
Fechheimer Brothers Company
Forest River, Inc.
Fruit of the Loom Inc.
Garan Incorporated
H. Brown Shoe Company Inc.
International Metalworking Companies
Johns Manville
Larson-Juhl
LiquidPower Specialty Products Inc.
Lubrizol Corporation
Marmon Holdings, Inc.
MiTek Inc.
Precision Castparts Corp.
Richline Group, Inc.
Scott Fetzer Company
Shaw Industries Group, Inc.
Service and Retailing
Affordable Housing Partners, Inc.
Ben Bridge Jeweler
Berkshire Hathaway Automotive
Borsheims
Business Wire
Charter Brokerage
CORT
Dairy Queen
Detlev Louis Motorrad-Vertriebsgesellschaft mbH
FlightSafety International
Helzberg Diamonds
Jordan's Furniture, Inc.
McLane Company, Inc.
Nebraska Furniture Mart Inc.
NetJets Inc.
Oriental Trading Company
Pampered Chef, Ltd.
C. Willey Home Furnishings
See's Candy Shops, Inc.
Star Furniture Company
TTI Inc.
WPLG, Inc.
XTRA Corporation
Companies Berkshire Hathaway Partially Owns
| | |
| --- | --- |
| Company | Percentage of Company Owned by Berkshire Hathaway |
| Berkadia Commercial Mortgage LLC | 50.00% |
| Electric Transmission Texas, LLC | 50.00% |
| Iroquois Gas Transmission System L.P. (non-controlling interest) | 50.00% |
| Pilot Travel Centers LLC | 38.6% (will increase to 80% in 2023) |
| The Kraft Heinz Company | 26.60% |
| American Express Company | 19.90% |
| Moody's Corporation | 13.30% |
| Bank of America Corp | 12.80% |
| U.S. Bancorp | 9.70% |
| The Coca-Cola Company | 9.20% |
| The Bank of New York Mellon Corp. | 8.30% |
| BYD Co. Ltd. (held by BHE) | 7.70% |
| Mitsui & Co., Ltd. | 5.70% |
| Apple Inc. | 5.60% |
| ITOCHU Corporation | 5.60% |
| Mitsubishi Corporation | 5.50% |
| Verizon Communications Inc. | 3.80% |
| General Motors Company | 3.60% |
| Charter Communications, Inc. | 2.20% |
| Chevron Corporation | 2.00% |
Akshay Singh, President and CEO of Indyfin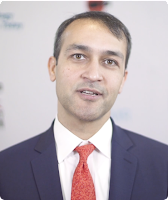 Akshay founded Indyfin in 2018 to help realize the vision of creating a platform that helps people secure their financial future. With an extensive background working in the financial services industry he experienced first hand the antiquated process of entrusting friends and families to help you find a path to investing your money.