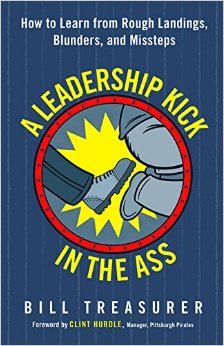 By Bill Treasurer
Special to the Financial Independence Hub
The transition of a leader's career from the top of the crest to the other side can actually be a beautiful thing. This is the time when your wisdom is ripest, when the bulk of your legacy has been established, and when your influence has left a tangible and positive mark.
At this stage of your leadership career, you are a leader in full. It's worth noting that the leadership influence of many leaders became fully expressed late in life. Benjamin Franklin was 70 when he signed the Declaration of Independence (Samuel Whittemore was 81). Ronald Reagan was 69 when he became president, and 77 when he left office. Golda Meir became Prime Minister of Israel when she was 71. Dr. Ray Irani, the CEO of Occidental Petroleum, is currently 75 years old, making him the oldest Fortune 500 CEO.
While your leadership career may span many years, the current average retirement age in the United States is 62. Given that average life expectancies have been steadily growing, figuring out what to do with all that accumulated leadership wisdom and influence before you retire, will help soften whatever butt-kicks may come when the gates of your career close. (By butt-kicks, I mean embarrassing and humiliating moments in your leadership that serve as a starting point to discover your strengths and values, and become better).
Butt-kicking tips for senior leaders
The good news is, if you're a senior leader, odds are you've had your butt kicked many times over the years, perhaps even by a few pipsqueak whippersnappers — so you won't get too upset when I kick you with these tips.
Get Over Yourself
Yes, yes, we all know you bootstrapped your career from the ground up, you earned everything you've gotten, and without you this company would be nothing. But guess what? We don't care. And neither should you. We love you best when you're just being you, minus the martyrdom.
Experience the World of the Young'uns
Yup, the greenhorns don't do things the way you and your generation did. They cut corners, slough off, and kiss too much butt. But remember, you did all of that, too, early in your career. Plus, new leaders today are way more tech savvy, are tapped into a global community, are helping the company be socially conscious, and are doing a better job of having an outside-of-work identity than you ever did. Do yourself a favor: get closer to their world instead of expecting them to reside in yours.
Mentor More
You've still got a lot of value to add, especially when it comes to mentoring new leaders. There's a good chance that your own career was advanced by many leader intercessors along the way. Now it's your turn to be a pivot person. New leaders need seasoned leaders to become good leaders. Plus, your legacy depends on it!
Divert Your Power
The gates are closing on your career doesn't mean that you won't be able to apply your leadership influence. If you're not serving on a nonprofit board already, do so. Your community needs your wisdom, connections, and influence! Find places to serve at Volunteermatch.org, Idealist.org, and Bridgespan.org. See, you big beluga, you still matter!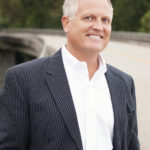 This is an excerpt from Bill Treasurer's A Leadership Kick in the Ass, due out in January, 2017. Bill Treasurer is the Chief Encouragement Officer (CEO) of Giant Leap Consulting, Inc. He is the author of international best-seller Courage Goes To Work, which introduced the new management practice of courage building and Leaders Open Doors, which became the #1 leadership training book on Amazon. All royalties from Leaders Open Doors are donated to programs that support kids with special needs.