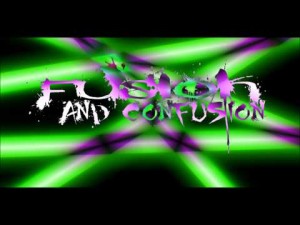 Marie Howes & Suzanne Cook, PlanetLongevity.com
Special to the Financial Independence Hub
In part one of Fusion and Confusion of terminology, we presented a basic introduction of our individual professional backgrounds, Marie in the financial planning field and Suzanne in the field of gerontology. One thing in common that we both can say about each of these fields is that while practitioners do work on the front line with individual clients, there are also areas where professional services operate at a macro level. Almost like trying to explain – what is engineering? Likely several ways to drill that down (so to speak).
When it comes to our modern day discussion on aging, longevity, retirement, elder care and so on, there are many intersections where concerns such as health, mobility and financial security can, almost in equal measure, be found mentioned in the same sentence. We left you in our last post, pondering on the equation Financial + Gerontology=?
So what do we get?
Financial Gerontology
A little history. According to the American Institute for Financial Gerontology, the term was first established as a discipline in 1988. The AIFG registered program is promoted to give a competitive advantage in the market to professionals that include accountants, lawyers, reverse mortgage lenders and of course financial planners. As one of its three value statements declares, it will help a Registered Financial Gerontologist (RFG) "deliver financial solutions in a comprehensive manner with increased knowledge of the older client's broad based needs."
It is from this point that broad terminology can really take the consumer on a ride, and to a certain extent beyond a fusion of jargon, it can lead to consumer confusion. Read a little more widely these days and you will hear newer phrases such as "wealth span planning". Over the years as Marie observes, in Canada we've stuck to clumsy but realistic descriptors like "holistic retirement planning" or "financial and lifestyle retirement planning".
For another turn of a term you can read on the Simon Fraser University Gerontology MA Careers page, how they describe that the "population bulge will have a big impact on the health care sector and a variety of companies and services as they begin to 'gerontologize' products and services." Isn't that exactly what is happening here with financial planning services?
Beyond legitimacy for marketers
As a researcher and social gerontologist, Suzanne sees this relatively new field of Financial Gerontology facing some challenges that include improving public awareness and financial education, as well as having those with this designation adhere to a professional code of conduct that puts client interests first as they develop innovative ways to better serve unique needs.
Yet, how more well-informed have consumers of financial planning services become over the last thirty years? From Marie's point of view, perhaps not much, if at all. And for that matter how well understood is the field of gerontology, not to be confused with geriatrics? It would appear there is still a wide gap in understanding in each respective field, without even trying to couple the two.
As a financial planning consultant, Marie sees that as it stands the use of the term Financial Gerontology, especially in the U.S., is simply another technique for gaining legitimacy for the marketers of financial products – whether those products be insurance or investments.
While it may appear that it combines personal financial planning with gerontological data which is applicable to individuals; ideally and realistically, it is the application of corporate and government financial modelling from the data obtained through the study of gerontology. Its end purpose is to produce useful public policy for the benefit of citizens as they age.
Financial gerontology, if it is to be a useful concept, is the combination of financial considerations at the government level, with data obtained through statistically objective research methods employed by qualified gerontologists and demographers.
Big business of aging
Following on that as Suzanne points to here, during the last decade, issues at the intersection of gerontology and finance have come more into the mainstream since some large financial institutions have hired gerontology experts to better develop tools and resources and hone branding for their aging clientele. More recently, Financial Gerontology has been much discussed following the White House 2015 Conference on Aging in the United States, where policy on financial issues was addressed.
One of the best corporate examples of this fusion, Financial + Gerontology, is Bank of America Merrill Lynch. Cyndi Hutchins, is their director of Financial Gerontology who also created their internal Merrill Lynch Longevity Training Program, developed in partnership with the USC Leonard Davis School of Gerontology.
Yes. This kind of thing is now part of this "gerontologized" era, in the big business of aging. In part three of our series Fusion and Confusion, we will look at some of the gaps in understanding that still exist, some macro and micro aspects, and discuss the potential of realistic collaborations between these two professional areas.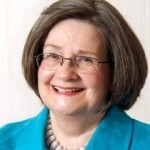 Marie Howes, PRP is a financial planning consultant, writer and commentator. She has a special interest in the effects of public policies on seniors, particularly in healthcare funding and delivery, and in the regulation of financial and investment advisors which can best protect aging consumers. Marie is a panelist on Planet Longevity -"Forward Thinking on Aging Issues" www.planetlongevity.com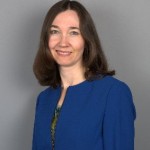 Suzanne Cook, PhD, is a social gerontologist and researcher with a strong belief that longer life spans require a new vision of aging. Her business, Carpe Vitam, links lifelong learning with healthy aging to develop innovative programs and policies for organizations. Suzanne is a panelist on Planet Longevity -"Forward Thinking on Aging Issues" www.planetlongevity.com