Special to the Financial Independence Hub
According to the Federal Reserve Bank of New York, 43 Million Americans have student loan debt. Recent graduates have the highest amount piled up, roughly $35,000 each, which means that monthly payment installments are around $350 – money that could be put to better use elsewhere. Here are the best ways to get rid of student debt, without even having to pay it.
1.) Be helpful. Volunteer opportunities are a great way to positively affect your larger community, while also helping pay down your debts. Volunteering also creates lots of tangible and intangible benefits. Find opportunities that will waive off your student loans, while you're serving the community.
Some of the organizations where serving will help you waive your student loans are AmeriCorps and Peace Corps. They not only help you get your student debt waived, but they also pay you a modest living stipend and health benefits as well. If you are willing to join AmeriCorps or Peace Corps only to get your student loan waived off, make sure you qualify for their specific types of student loan waivers.
Other options include ZeroBound and SponsorChange:  both programs that connect donors with recent graduates to help pay down their loans while volunteering. Taking advantage of the Military Loan Forgiveness Program, part of the Public Service Loan Forgiveness program can also pay off debt while providing excellent long-term career opportunities.
2.) Work it out. Certain professionals qualify for a 100 per cent loan waiver through the Federal Perkins Loans Program. This is a need-based loan program that helps students with college costs. According to the list of qualified professionals, librarians with Masters at Title I-eligible schools, certain lawyers, staff members of Head Start programs, and others are eligible for this student loan waiver.
3.) Take advantage of your location. Majority of the student loan forgiveness programs support the health and education professionals. Most of these programs are offered by the State and federal governments to compensate health and education professionals for the time they've served. Check your state-specific programs to find any hidden gems. Make sure to look carefully at the details of each loan forgiveness program to see what offerings suit your case. Consult with experienced student debt professionals to assess your options.
4.) Keep earning and keep paying. Apart from the typical loan forgiveness plans, the Pay As You Earn (PAYE) program makes a person eligible for loan forgiveness after a long time – 20 years. With the Pay As You Earn Program the loan payments are capped at 10 per cent of discretionary income. After you have paid down loans for 20 years, then the remaining balance is waived. However, with this loan program you will have to convincingly prove that you're going through a tough financial situation.
There are many ways to both pay down your loan and even pay it off completely, if you know where to look. Instead of slogging through decades of payments (with mounting interest) consider all your options and look into these alternatives to traditional loan repayment.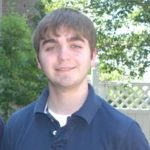 Barney Whistance is a Finance and Economics blogger interested in the global economic climate. Apart from majoring in Finance, he is a Chartered Accountancy Student and planning to complete his Ph.D. in Finance before he turns 30. For more updates follow him on Twitter @barneywhistanc1