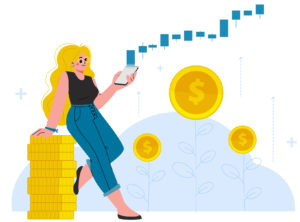 By William Keliehor, Interac Corp.
Special to Financial Independence Hub
Gen Z Concerns
Generation Z (Gen Z) is feeling the brunt of economic uncertainty in Canada as they enter the workforce and take on a whole host of financial 'firsts' – such as paying rent, saving for a vacation and purchasing groceries. More than any other generation, Gen Z is more likely to feel stressed (42 per cent), anxious (37 per cent), and overwhelmed (31 per cent), according to new research from Interac Corp.
Inflation is one of many factors serving as a hurdle for Gen Z and Canadians alike in their ability to stay on top of their money. In fact, 78 per cent of Gen Z respondents agree inflation and everyday essentials (75 per cent) are two external causes throwing a wrench in their ability to manage their finances.
Leaning on Interac Debit and Interac e-Transfer
Canadians will likely continue to contend with inflationary pressures for many months to come and it's critical they're equipped with tools that can help them stay in control.
Building healthy money habits such as creating a budget and using your own money are two ways to help navigate personal finances amid the current economic landscape. We're hearing that Gen Z is doing just that – leaning on debit to take charge of their finances. Gen Z told us they are more likely (70 per cent) to frequently use debit, compared to 55 per cent of non-Gen Z Canadians polled in the Interac survey.
From the survey findings, we discovered that nearly half of Gen Z say they prefer to spend with debit so they're only spending the money they have. Gen Z also told Interac that they feel more in control of their spending when using debit (46 per cent) and half of this generation of debit users (50 per cent) also say it's easier to track their spending when using debit versus credit.
While there are many external factors that make it difficult to manage your finances, there are tools to help you stay in control of your day-to-day spending. For example, making Interac Debit the default payment in your mobile wallet or merchant app can help you spend the money you have in your account. Using debit for essential purchases can also help you stay on track and build good financial habits.
Canadians can also take charge of their financial well-being by using Interac e-Transfer to pay instantly or to split costs with others, making shared experiences more affordable and easier to track. This is a trend we began to see last year, as Interac e-Transfer hit one billion transactions. We're seeing that Gen Z continues to rely on this tool, with nearly eight in ten (78 per cent) saying Interac e-Transfer is the simplest way for them to split costs so they can still get the most out of life and spend the money they have.
Essential spending continues
In times of uncertainty, debit remains an important and empowering tool, helping all generations across Canada stay in charge of their finances. While we've seen Canadians react to inflation and shift their spending accordingly, essential spending has continued. Canadians continue to spend the money they actually have in their accounts, as evidenced by year-over-year growth in Interac Debit (5 per cent) and Interac e-Transfer (11 per cent) volumes.
Additionally, year-over-year, Interac transaction data shows an increase in the number of transactions with InteracDebit at grocery stores and supermarkets as average basket sizes have decreased.
This suggests consumers are transacting more frequently, with smaller basket sizes, perhaps to lessen budget strain. Likewise, discount merchants are seeing greater transaction growth than their premium counterparts, suggesting Canadians are shifting where and how they spend to stretch their dollars further.
Emotional support is crucial too
While older generations tend to stick to traditional sources of financial advice, like banks and financial advisors, Gen Z told Interac that traditional money tips often feel out of touch with their financial reality. More than any other generation, more than a third (37 per cent) of Gen Z agree that financial advice would be more beneficial if it focused on the emotional aspect of managing money, compared to only 21 per cent of Boomers.
Through our long-standing partnership with Conscious Economics, there are resources available that meet the unique needs of Gen Z delivered by trusted members of like-minded community members. Looking at money from a mindfulness lens, Gen Z and Canadians alike are encouraged to explore the Mindfulness & Money modules, which seek to break down some of the barriers they face in building financial confidence and staying in control of their money.
Looking ahead
Gen Z will continue to navigate these financial firsts, and they're tasked with doing so, during this ever-changing economy. As they age, their financial firsts will become larger, and the need for control within their spending will become even more prominent. Gen Z is bringing a new perspective to their finances, one we haven't seen before. They're focused on financial literacy, and new resources that are in line with their financial realities. It is essential that we provide the needed financial literacy support, and digital payment solutions so that Gen Z are well equipped in navigating their financial situations. At Interac we're focused on broadening access to payment options for all generations so Canadians can have even more choice to pay with their own funds.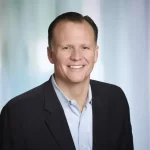 William Keliehor is  a global leader in payments with over 24 years of multinational FinTech experience in 30+ diverse market geographies.  As Chief Commercial Officer for Interac Corp,  he leads the commercial strategy. This includes product management and strategy, payments solutions P&L, domestic and international client and business development, fraud mitigation and strategy, product and brand marketing, communications and government relations and policy strategies.