The new ETFs invest directly in established equity income ETFs but generate higher income through a specific strategy
By Michael Kovacs, President & CEO of Harvest ETFs
(Sponsor Blog)
Canadian investors — in large numbers — are seeking income from their investments. Some investors are seeking high monthl income to offset the rising cost of living. Others are incorporating the income paid by their investments in total return. Whatever the reason, many of those investors are finding the income they seek in equity income ETFs.
Equity Income ETFs have seen strong inflows in 2022, in a period when traditional equities have struggled. These ETFs — which generate income from a portfolio of stocks and a covered call strategy — offer yields higher than the rate of inflation and higher than most fixed income.
Harvest ETFs has seen over $1 billion in assets flow into its equity income ETFs so far in 2022, as investors seek high income from portfolios of leading equities from a reputable provider. Now, Harvest is launching 5 new ETFs to build on that reputation and demand for higher income.
The appetite for equity income among Canadian investors has grown and grown. We're pleased to be launching these new enhanced equity income ETFs to help meet that demand and provide Canadians with the high income yields they're seeking in today's market.
The ETF strategies getting enhanced
Harvest has launched the following new enhanced equity income ETFs, with initial target yields higher than their underlying ETFs.
We selected 5 established equity income ETFs to underpin our new enhanced equity income ETFs. They reflect our core investment philosophy, owning the leading businesses in a specific growth industry and generating income with covered calls.
Each enhanced equity income ETF has specific tailwinds from its underlying ETF. HHLE captures the superior good status of the healthcare sector by owning the Harvest Healthcare Leaders Income ETF (HHL:TSX). HTAE accesses a portfolio of established tech leaders in the Harvest Tech Achievers Growth & Income ETF (HTA:TSX). HBFE provides exposure to some of the world's top brands through the Harvest Brand Leaders Plus Income ETF (HBF:TSX). HUTE captures a defensive global portfolio of utilities providers through the Harvest Equal Weight Global Utilities Income ETF (HUTL:TSX) and HLFE offers access to some of Canada's leading companies by owning the Harvest Canadian Equity Income Leaders ETF (HLIF:TSX).
How the Enhanced Equity Income ETFs will deliver a higher yield
These new enhanced equity income ETFs use leverage to deliver high income. They apply a leverage component of approximately 25% to an existing Harvest equity income ETF. That leverage raises the annualized yield of the ETF while elevating the risk-return profile and the market growth prospects of the ETF.
The graphic and example below shows how a hypothetical enhanced ETF investment can work:

For an example: $100,000 is invested in the enhanced Healthcare ETF HHLE. Modest Leverage is then applied by the portfolio management team borrowing around $25,000 and adding it to the principal:The ETF then purchases $125,000 worth of HHL units.
That investment participates in $125,000 worth of market growth opportunity: meaning higher risk and growth prospects.
Because of that leverage, the original $100,000 investment from the unitholder generates a higher level of HHL income derived from covered call strategies and dividends.
We believe that by combining a modest amount of leverage with our underlying ETFs' active & flexible covered call strategy, the Harvest enhanced equity income ETFs can provide the high income that so many Canadian investors are seeking.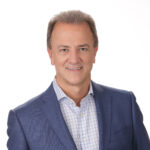 Michael Kovacs founded Harvest Portfolios Group Inc. in 2009 and is a 35-year veteran of the Investment management business. Since 1991 he has held senior management positions with 4 companies. Michael began his career as an Investment Advisor and for seven years managed money for individual investors. He is a strong believer in providing individuals with Investment products that have long term fundamental mandates and portfolio transparency. Michael has been featured in the Globe & Mail, National Post and BNN. Michael is also the Chairman of the Board for Harvest.



Disclaimer


For general information purposes only and does not constitute advice or a solicitation to buy or sell the securities referred to within. Commissions, management fees and expenses all may be associated with investing in HARVEST Exchange Traded Funds (managed by Harvest Portfolios Group Inc.). Please read the relevant prospectus before investing. The indicated rates of return are the historical annual compounded total returns including changes in unit value and reinvestment of all distributions and do not take into account income taxes payable by any securityholder that would have reduced returns. The funds are not guaranteed, their values change frequently and past performance may not be repeated. Tax, investment and all other decisions should be made with guidance from a qualified professional. Certain statements included in this communication constitute forward-looking statements, including, but not limited to, those identified by the expressions "expect", "intend", "will" and similar expressions to the extent they relate to the Investment Fund. The forward-looking statements are not historical facts but reflect the Fund's, Harvest and the Manager of the Fund's current expectations regarding future results or events. These forward looking statements are subject to a number of risks and uncertainties that could cause actual results or events to differ materially from current expectations. Although the Fund, Harvest and the Manager of the Fund believes that the assumptions inherent in the forward-looking statements are reasonable, forward-looking statements are not guarantees of future performance and, accordingly, readers are cautioned not to place undue reliance on such statements due to the inherent uncertainty therein. The Fund, Harvest and the Manager of the Fund undertakes no obligation to update publicly or otherwise revise any forward-looking statement or information whether as a result of new information, future events or other such factors which affect this information, except as required by law.