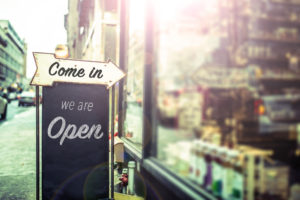 By Don Ludlow, Vice President, Small Business, Strategy & Partnerships and Business Financial Services, RBC
(Sponsor content)
While the COVID-19 pandemic brought significant challenges and uncertainty to small businesses across Canada, it also became a catalyst for many new business practices.
In many ways, it also accelerated the need for small business owners to adapt to other trends and consumer expectations that were steadily on the rise over the last several years.
To help us better understand these trends, RBC recently conducted research to gauge the types of experiences and expectations Canadians have when interacting with small businesses in the coming year as we continue to navigate the ongoing pandemic and journey toward economic recovery.
The survey revealed three important trends that will continue to impact small businesses in the year ahead:
First, we'll see a growing demand for digital payment and engagement options, whether customers are connecting with small businesses in person or online.
While eCommerce and digital solutions were already on the rise pre-pandemic, they became pandemic necessities as businesses adapted to health and safety measures.
Now, more Canadians are expecting this to be the new way of doing business, with two-thirds (64%) of Canadians saying that partnering with digital platforms to make products and services more accessible will be important post-pandemic, especially among millennials (72%).
Meanwhile, four in five Canadians polled say that they would like to continue to shop online at small businesses, even after the economy is fully reopened, and 72% say that increased social media presence helped them become more aware of what small and local businesses had to offer.
Small businesses that focus on prioritizing employee wellness and overall customer health & safety will be greatly valued by Canadians.
The majority of Canadian respondents in our poll said providing more wellness and mental health benefits and resources to employees will be important going forward (87%).
They also expect heightened hygiene standards to continue post-pandemic (99%) and would like businesses to continue offering flexible curbside pickup and delivery services (78%).
As a result, offering employee benefits, resources and safety protocols that meet these expectations will be critical differentiators for small businesses looking to attract and retain talent and customers.  
We'll continue to see a rise in socially and locally conscious consumers – especially among millennials and Gen Z.
Supporting small, local, and diversity-focused businesses is here to stay post-pandemic. According to our research, the majority of Canadians (77%) polled plan to spend more at small, local retail stores, restaurants and businesses to support their recovery than they did before the pandemic.
Many respondents also said they are actively seeking out and supporting 2SLGBTQ+* (52%) and BIPOC **(61%)-owned businesses, products and services. These numbers are greater among Millennials and Gen Z, indicating the next generation of consumers will increasingly purchase through a diversity-focused lens.
Being aware of these trends, and adapting business strategies and operational practices to address evolving consumer expectations will be important to the success of small business owners in the next year.
In light of these insights, we have three tips for entrepreneurs to consider as part of their 2022 playbook for success.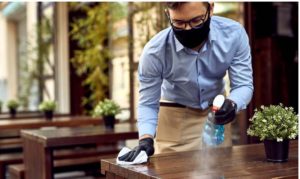 First, continue to explore ways to digitally-enable your business operations and create an online presence for customers to engage with you.
Providing your services and solutions online doesn't mean it has to replace your brick-and-mortar operation, but depending on your customer base and growth goals, an online channel could be a great complement to expand your reach and make it more efficient and accessible for customers to engage with your brand. Digitizing your payment and other operational functions like invoicing, payroll, cash management and virtual employee health services can help streamline administrative tasks and save you money in the long run. RBC offers many of these solutions through our collaboration with Ownr, Moneris Online solutions, HelloDarwin, ADP, Wello and others to make it easier for business clients to start digitizing their operations.
Secondly, continue to cultivate strong relationships with your local community members.
They say that finding new customers is always more expensive and harder than keeping your existing ones happy. Build on the trust and relationship equity you've built with your most loyal customers pre- and during the pandemic as your business continues to recover and grow. Be diligent about providing tailored, local offers and sharing news that is relevant to your community members. Nextdoor is one app that helps business owners do that.
Finally, proactively plan for contingency financial scenarios, whether times are good or bad.
This will allow you to be more objective and agile in making decisions, should those scenarios play out. Share those plans with your financial advisor, accountant, lawyer and other trusted professionals so that they're aware of your plans and can spring into action when you need their support. This should be a living plan that is re-visited and updated throughout the year as macro-economic conditions, market competitiveness and business goals evolve.
If you're looking for more information on small business tips, resources, and solutions that go beyond banking, you can always visit our one-stop hub, RBC's Small Business Navigator at  www.rbc.com/smallbusinessnavigator.
* 2SLGBTQ+ – Lesbian, Gay, Bisexual, Trans, Queer, Two-Spirit, Intersex, Asexual
** BIPOC – Black, Indigenous & People Of Colour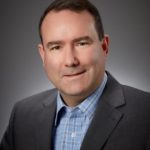 Don Ludlow is the Vice President of Small Business, Strategy & Partnerships and Business Financial Services at RBC. Don provides strategic oversight and leads a team that is responsible for delivering marketing-leading solutions, partnerships and client experiences that go beyond traditional banking to help Canadian entrepreneurs successfully start, manage and grow their business. Don also manages the development of RBC's strategy for the broader Business Financial Services portfolio, including the group's client experience, CRM (client relationship management) and data analytics strategies. 
Beyond his small business clients, Don is passionate about contributing to the growth of communities and supporting military veterans. He helped co-found the Treble Victor Group (3V) – a network of ex-military leaders who work to support one another in their post-service careers. He is also on the Board of the Ontario Chamber of Commerce and Goodwill Industries (Ontario Great Lakes).