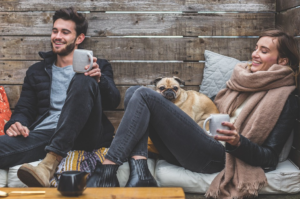 By Beau Peters
Special to Financial Independence Hub
They say that money doesn't buy happiness. But when funds are tight it sure can feel as though life is a little constrained. You may constantly feel as though you're missing out on opportunities or fun events.
Learning to live within your means is a hard lesson, but many people who achieve it never feel as though they are going without. In fact, most have found ways to live their lives to the absolute fullest. Sometimes all that is required is a change of perspective or a minor reorientation of values.
It may come as somewhat of a surprise, but having a great and fulfilling life often isn't tied to how much money you make or the fancy things you're able to spend it on. Some of the most important things that really make life worth living don't cost much and many come for free.
Improve Life, Save Money
Entertainment can be one of the draining items on your budget. A couple drinks with co-workers after work one night, going to a show with a gal pal another, maybe paying for tickets to the big game the next. It seems like everything fun costs money and over the course of a week or a month that really adds up.
But not all hobbies have to cost a lot of money, or really any money at all. Rather than grabbing drinks after work, you can invite people over to your house to hang out around the fire pit and have a potluck-style barbeque. Or instead of going to a show with a friend, you strive to attend free local events like music in the park, farmers' markets, or explore new neighborhoods. Maybe instead of paying for a ticket to the big game, you can invite your friends to a tailgate in the parking lot.
Other cheap or free hobbies can actually help you live a healthier life. For instance, going for walks and spending time in nature is free and has been shown to improve both physical and mental well-being. Likewise, activities such as meditation, yoga or journaling all have well-documented life-improving benefits.
Cut Costs, Get More
Just because you do have to pay for certain things doesn't mean there aren't ways to cut costs. In many instances, you may even get more out of certain things by taking the less expensive route. For example, rather than going out to dinner for date night, try fixing a fancy meal at home. Not only is it a lot cheaper to cook at home, but it is a great opportunity for you and your partner to work together to make something you'll both enjoy eating.
Another way to cut costs and get more is to reevaluate your wardrobe and clothing needs. This is one very affordable way to increase your quality of life. Strive to create a simple, functional wardrobe that contains things you actually wear and that can be mixed and matched for multiple options. Be realistic about your lifestyle and don't purchase things for some dream lifestyle. When you do need to attire, hitting thrift stores can be a super cheap (and fun) way to make it happen.
Sometimes certain hobbies also make it easy to get more out of spending less. Reading is a great example of that. Rather than purchasing new books all of the time, try getting a library card at the local public library. For most, all you need is a piece of mail with your address on it and everything in the building is yours to borrow and read. Not only that, but many library consortiums offer exchanges so even if your local library doesn't have something, it can be ordered from a larger library.
New Perspective, Greater Happiness
Oftentimes, attempts to save money come with implementing a budget. Designing a budget shouldn't necessarily mean that you have to give up everything; rather, it should be something realistic and manageable. Many experts recommend a 50-30-20 rule with money. This is where 50% of your funds go to necessities like groceries and rent, 30% go towards wants like that night out with friends, and 20% goes towards savings and retirement.
Keeping to a budget takes a fair bit of dedication. Fortunately, there are a number of apps that can help budget your money. Some help with tracking your spending, while others work towards helping you to build more of a savings and investment portfolio. Over time, these small steps will eventually add up!
Sometimes the most important aspect to getting more out of your life is a new perspective. There are a lot of affordable activities that can help you not only to save money, but to live life to the fullest. Things such as spending time in nature or implementing an at-home workout routine can cut costs and improve your well-being. Cooking at home can bring you closer to your partner. And hosting potlucks or finding unique, free adventures can build stronger relationships with friends. Ultimately, these are the things that really matter and the pieces that will make life whole.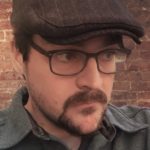 Beau Peters is a creative professional with a lifetime of experience in service and care. As a manager, he's learned a slew of tricks of the trade that he enjoys sharing with others who have the same passion and dedication that he brings to his work. When he is not writing, he enjoys reading and trying new things.