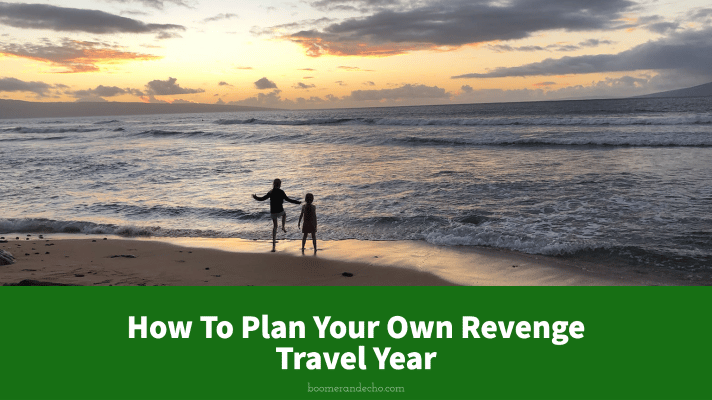 Most of you know the story by now. The short version goes: I quit my job at the end of 2019 to focus full-time on financial planning and freelance writing. The underlying motivation was to have more time to travel.
No longer bound by a set number of vacation days, and with work that could be done from anywhere with an internet connection, we planned some epic trips for 2020.
You know what happened next. Trip to Italy – cancelled. Trip to the UK – cancelled. Two years later, with a lot of pent-up demand to continue this vision of our rich life, we embarked on our revenge travel year.
A week in Maui, 3.5 weeks in Italy, 3.5 weeks in the UK, and another eight days coming up in Paris this fall. It has been a crazy and exciting year.
Planning your Revenge Travel Year
Many of you also have a pent-up demand for travel, and have either managed to get away this year or plan to do so in 2023.
Your ideal destinations may differ from mine, but if you're itching to travel soon then I suggest you start planning now. Here's how to plan your own revenge travel year:
Time and Place
My wife and I like to plan our trips at least a year or two in advance so we can properly allocate our travel spending.
Like any financial goal, it helps to have a rough idea of how much you'll spend, plus a time-frame so you can work backwards and ensure an appropriate savings plan.
For example, you might budget $5,000 for a warm holiday next February. That means saving $833 per month for the next six months to reach your goal.
A budget nerd like me maps out spending for an entire year, so I know which months will incur the big expenses.
A more sensible approach might be to set up a sub-savings account for your travel goal. That kind of mental accounting can be a useful part of your financial plan.
Transportation and Accommodation
How will you get there? Plane, train, automobile? Where will you stay? Hotel, Airbnb, in a friend's guest room?
Are you a luxury traveller, flying business class and staying at the Ritz Carlton? Or are you happy with an economy flight and a Best Western? Will you need to rent a car?
We flew business class from Calgary to Rome, and then again from London to Calgary. I'm not going to lie, it's pretty nice to actually get some rest in a lie-flat seat and not arrive completely wiped out after a nine-hour flight. But, the economy flight back from Rome wasn't all that bad.
We also love staying in nice hotels when it's just me and my wife enjoying a kid-free getaway. Otherwise it's Airbnbs for the extra space and the kitchen.
I bring up transportation and accommodation because it's helpful to know which airline you're going to fly with, which hotel chain you'll stay at, and which rental car agency you'll use.
Most airlines, hotels, and car rental agencies have their own loyalty program or belong to a coalition where you can earn points, get discounts, and receive other perks. Sticking to the same 1-2 brands and joining their loyalty programs can help augment your travel budget each and every year.
Rewards and Loyalty Programs
I've been a credit card rewards addict for many years. But I don't just blindly apply for any credit card with a decent welcome bonus. Instead, I'm laser focused on earning points that I can use when I travel, and using credit cards that can help me accumulate those points in a hurry.
My top loyalty programs for travel include:
Aeroplan
WestJet / RBC Rewards
Marriott Bonvoy
Scotia Scene+
TD Rewards
Aeroplan is easily the best value of the bunch. Expect to redeem Aeroplan points at a value of 2 cents per mile. That's at least twice the value of most other programs, where you can expect to redeem points at a rate of 0.50 cents to 1 cent per point.
We focus on Aeroplan because flights for four of us to Europe or Maui are expensive. Redeeming Aeroplan points has helped us save thousands of dollars on flights.
I also collect WestJet Dollars from time-to-time, as WestJet is sometimes a good choice for flying out of Lethbridge and for short haul trips to Vancouver. It's good to have options. RBC Rewards can also be converted to WestJet Dollars.
I collect Bonvoy points because Marriott has the largest collection of hotels in the world and will almost always have an option in the area if we need a hotel.
We had a lovely stay at the Sheraton in Edinburgh and at the Westin Dublin in 2019, and with Marriott's fifth-night free option we saved a bundle. We also like the free night certificate that comes attached to their Amex affiliated credit card.
Finally, a couple of supplementary loyalty programs (like Scotia Scene+ and TD Rewards) always come in handy to redeem for car rentals, hotels, or tickets to an attraction.
For example, I had more than 100,000 TD Rewards points ($500) and redeemed the points for a car rental in England this summer.
The point is to zero-in on a select few rewards programs that align with your trip or with the way you like to travel, and start racking up points.
Maybe you can shave off $1,000 from that $5,000 trip just by strategically using your points. Or, like I do sometimes, use those points to enhance your stay with a business class ticket, upgrade to a suite with a view, or to see an attraction you might have otherwise deemed too expensive.
Top Credit Cards for Travel
Okay, so which credit cards are best to use for collecting travel points? I wish there was an easy answer, but if you're planning a revenge travel year soon you're going to need a complete overhaul of your wallet.
Here's what I'm packing:
Next, I have a strategy to earn additional points from holding RBC and TD Cards. Here's what I do:
WestJet RBC World Elite MasterCard / RBC Avion Visa Infinite – I've held each of these cards at one time or another. They often have great sign-up bonuses for doing very little (welcome bonus on approval, or on first purchase), which makes them a no-brainer option for someone looking to accumulate points quickly and hassle-free.
TD Aeroplan Visa Infinite / TD First Class Travel Visa Infinite Card – Same idea, I will often hold one or both of these cards to collect easy sign-up bonuses. The Aeroplan Visa obviously helps accelerate your Aeroplan points, while the First Class Travel Visa earns TD Rewards, which can be redeemed for a number of things – most notably through Expedia for TD (where I redeemed points for that rental car in England).
What I like about the TD and RBC cards, besides the easy to earn welcome bonuses, is that you don't have to cancel your card before the next year's annual fee comes due. You can downgrade to a no-fee card, or make a "product switch" from Aeroplan to First Class (and vice-versa), or from Avion to WestJet (and vice-versa), so you keep your credit file open and won't take a credit hit for closing the account.
Ready Player Two?
Most credit cards come with the option of having a supplementary card: a second card for your spouse or partner to use on the same credit card account. Some even charge an annual fee for this "privilege." No thanks!
Instead, why not have your spouse or partner apply for their own credit card and take advantage of another welcome bonus?
That's right, activate the player two in your household.
For American Express cards there's an added incentive to activate your player two. The referral program. Player one shares his or her referral link for player two to use to sign up. Player one earns a referral bonus of between 5,000 and 20,000 points, and player two can earn the welcome bonus on a brand new card.
To see this in action, imagine you have grocery spending in excess of $1,000 per month (not hard these days, amirite?).
Player one applies for the American Express Cobalt card and starts using it for grocery purchases. Player one then refers player two to sign-up for their own Cobalt card. Player one receives a 5,000 referral bonus. Now both player one and player two put $500 per month worth of groceries onto their respective Cobalt cards to max out both the welcome bonus and the 5x points multiplier.
Related: How to Maximize your American Express Membership Rewards Points
The result is 125,000 Membership Rewards points (60k + 60k + 5k). Transferred to Aeroplan and that's worth $2,500 in flight rewards. Yes, you need to subtract the $12.99 monthly fees for both Cobalt cards ($311.86). You're still ahead by $2,188 in rewards value.
Giving you the Business
Do you own a small business? Some of the most lucrative travel rewards credit cards are actually small business credit cards.
Take the American Express Business Platinum Card, which both my wife and I hold. It comes with a $499 fee (no annual travel credit) and offers a welcome bonus of 120,000 points when you spend $10,000 in the first three months.
Sign up for this card and you'll get all of the Platinum benefits, including complimentary airport lounge access. The fee may also be deductible if used solely for business purposes.
Most of the big banks also offer a suite of business credit cards. I currently hold the TD Aeroplan Visa Business Card, which currently has a better promotion than the personal version of the card. The same is true for most business cards at other banks.
Final Thoughts
Our revenge travel year has us going to Europe three times, plus a beautiful stay in Maui. We flew business class twice, with one more coming up from Calgary to Paris. We rented some amazing Airbnbs, and splurged on hotels at or near major airports before our flights for convenience.
Keep in mind this has been three years in the making. We originally booked our trips to Italy and the UK in 2019 (for 2020). When we cancelled, Aeroplan points went back into our account and pre-booked Airbnbs were refunded.
With nowhere to go in 2020, the travel budget ballooned. We also continued earning points at a pretty decent clip by following the strategies I've written about here.
All of that culminated into our revenge travel year this year.
But this was by design. It was intentional. And we didn't completely blow our travel points budget, either (although it could use a top-up). We might take some time off travelling in 2023 while we settle into our new house, but we're already actively planning and building up points for future adventures.
Finally, since this needs to be said, please be responsible with your credit cards. Don't go out and apply for all of these at once, you'll kill your credit score. Don't overspend just for the sake of earning points. Design your minimum card spending around regular expenses. Time your new credit card sign-ups to align with large one-time expenses that you're going to incur anyway.
And, of course, always pay off your card balance in full each month. In no world does earning a 2% reward beat paying 19% in interest.
Your revenge travel year might look a lot different than mine. But I hope these tips help you plan your travel, save money, and enhance your experience.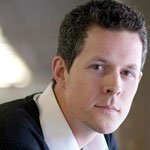 In addition to running the Boomer & Echo website, Robb Engen is a fee-only financial planner. This article originally ran on his site on Aug. 21, 2022 and is republished here with his permission.