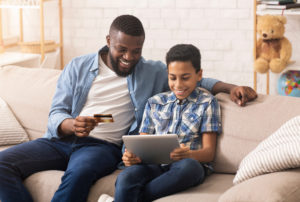 By Gaurav Kapoor, Founder, Mydoh
(Sponsor content)
Financial literacy isn't an innate skill. Like most skills in life, financial literacy must be learned – the problem is who teaches it? Parents know they play a part, but they may lack the confidence, or the knowledge.
Helping your children develop good money habits as they enter their teen years is a great place to start their financial literacy journey. Teenagers are eagerly seeking out financial independence and may be earning money through an allowance or an after-school job.
As they look to spend their hard-earned money, it's crucial to set them up for success. After all, money isn't just about dollars and cents, it's about the choices we make with it. Parents want to teach their children to be money-smart – to have skills to earn, budget and spend, but they also want to share the value, emotions and experiences that come with money.
This notion of early financial literacy is what motivated me to create Mydoh, the Smart Card for kids.
Check out my best tips below for raising money-smart kids with the help of Mydoh:
Leverage technology that helps your kids learn how to save, and spend, their money
Kids today are more tuned in to technology than ever before – so why not use tech to teach them financial literacy?
Mydoh is a Smart Card for kids that comes with a money management mobile app, available on iOS and coming soon to Android. Kids gain financial skills by earning money through tasks and an allowance (set up by their parents) and by making their own purchases (wherever Visa is accepted) using their Smart Card issued by RBC through the app, with a physical card coming soon. This gives kids the autonomy, competency, and confidence to make their own earning and spending decisions – learning values that help build a strong foundation for the future.
Through the app, kids can manage their own money in the real world, making decisions to spend and earn, while parents get visibility to their spending and can have better money conversations.
Parents have oversight on the account and can lock and unlock their kids' Smart Cards right from the app if their card is lost or stolen, or if a 'money talk' needs to take place. You can deposit your child's allowance directly through the app – once set up, you can add funds to your Mydoh account, and the app will automatically transfer money from the parents' Mydoh account to their child's account every 'pay day' (Saturday).
The funds will be available for your child to spend right away. You also react to your child's purchases using emojis to reinforce smart decisions. Ultimately, you choose how involved you are – taking a watchful backseat or jumping in more actively to educate your child on their day-to-day purchases.
Talk about budgeting and financial goal-setting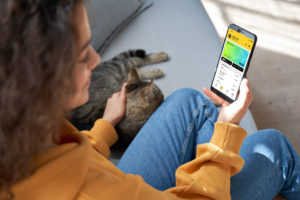 The first step every adult tackles when setting a budget is outlining necessary expenses vs. 'nice-to-have' purchases. Teaching your kids to distinguish between needs (food, shelter, utilities) and wants (the latest video game, designer sneakers) when creating a budget can show them how we sometimes must compromise, or wait to make a purchase, when our 'wants' outweigh our 'needs.'
If you have a budget spreadsheet already set up, you can walk your kids through how you set aside money for necessary expenses (feel free to add sample numbers) and how to plan for the fun 'nice-to-haves'.
The next time your child asks for the latest gadget (or big-ticket item), turn it into a teachable moment. Explain how much the item costs and encourage them to set a financial goal to save up for this item, either putting aside money over time for the purchase or paying for part of it themselves if the item is a gift. This shows them that proper budgeting reaps a reward you can feel good about.
Teach them the basics of credit
Today's kids (and parents) are less likely to carry and handle cash – instead, leveraging debit cards, prepaid cards or, in some circumstances, a credit card linked to a parent's account. Without seeing their balance right in front of them, kids may be more likely to 'tap' away their cash, not seeing how much they're spending.
A credit card has serious allure for a teen or a young adult – after all, they can buy that big-ticket item they've had their eye on, even if they don't have the cash on hand to pay for it right away.
When teaching your kids about credit, the best place to start is explaining how it works – that it is not free money, and that 'borrowing' money (which credit is in its essence) costs you more as you must pay back what you borrowed, with interest.
You can also teach your kids how to smartly use credit cards – for example, to make online shopping purchases that fit within their budget, and promptly paying off their balance.
Finally, debt repayment is something we all experience at one time or another and knowing how to tackle it at a young age is an invaluable skill. Explaining to your kids that they need to identify a clear path to debt repayment is crucial, stressing that they shouldn't borrow more than they can afford, whether for a car loan, mortgage or big-ticket purchase.
Reinforce good money habits
Having regular conversations on budgeting, saving, and spending with your children can set them up for a successful financial future where they understand the importance of creating a budget, living within their means, and planning for their next milestones.
To learn more about Mydoh and how to access the app, visit www.mydoh.ca.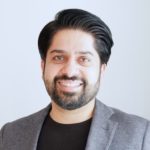 Gaurav Kapoor is the Head and Founder of Mydoh (RBC Ventures). Mydoh is a family-banking app that helps parents raise money-smart kids.  Gaurav is passionate about building impact-driven businesses and changing the way people think about, and deal with Money. Previously, Gaurav led the Innovation product group at RBC where he built NOMI products – first AI based fully-automated digital savings product, with personalized financial insights. Prior to that, Gaurav worked extensively in Investment Banking and Wealth Management. He holds a Bachelor of Commerce, and an MBA from the University of Toronto – Rotman School of Management.