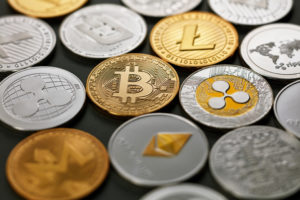 By Emily Roberts
For the Financial Independence Hub
When you're doing any kind of business online, we don't need to tell you that security is paramount. While the security measures that software creators and the makers of our computers, tablets and phones are getting more sophisticated with each passing day, the techniques and scams used by cybercriminals are only matching them every step of the way.
Over the course of the last twelve months, we have all had to be even more careful as the crooks have taken advantage of the fact that people all over the world have had to conduct all their business online, and the cybercrime figures have skyrocketed.
Trading cryptocurrency is just like any other online activity involving money: you need to be extremely careful about the security measures you're taking and any potential risks that you're incurring. Here are a few tips to help you stay safe:
Make sure you have a Cold Wallet
If you are just getting into trading crypto then you may not be familiar with the phrases "hot wallet" or "cold wallet." Simply put, a cold wallet is a place where you can store your currency offline, such as a drive or USB that you can disconnect. We do understand that this may seem like a slight case of overkill if you're confident in the security measures installed on your device, but it's always better to be safe than sorry, isn't it?
Make sure you research and double check your leads
Things can move awfully fast in crypto, and just as in any other online trading, it can be tempting to jump on what seems like a good thing before anyone else gets there. However, you need to remember that this is an incredibly volatile market and if something seems like it's too good to be true, then it may well be.
This goes for any new coins that you're thinking of buying, and it goes for any trading, competitions or giveaways. There are cryptocurrency competitions that you can enter to gain free crypto, but you should always double-check them first to make sure they're legit. Traders of Crypto have put together a guide to entering crypto competitions, and they have plenty of other resources and reviews available.
Don't slack on Security
Cold wallets aside, there are other good habits to get into if you're trading crypto that will help keep your information and your coins secure. Remember that your information is going to be out there every time you sign up to a new site, so be careful with any suspicious emails that may have been harvested from a mailing list. The crooks will always be watching.
You should also use a secondary email for those, by the way. You should use a password storage service, and a 2-factor authentication app is a solid way to make sure you're the only one using your apps. You should also make sure that you are extra careful about any information you're putting into the cloud. The sooner you get into a habit, a nice secure routine, then the easier it will be.
Emily Roberts is a young writer who is passionate about literature and blog writing.