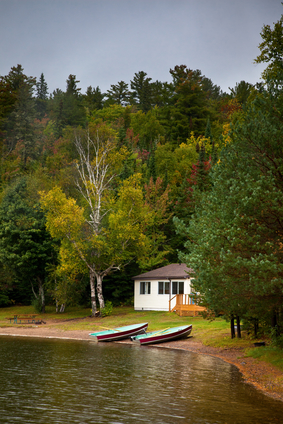 By Erica Nielsen
Special to the Financial Independence Hub
After a long winter, summer is finally upon us For many, now is the time to look forward to the best part of summer: cottage season.
"Cottaging" has become a national pastime, and while there are many benefits to a family cottage, it's important to fully understand the entire picture of owning and operating a home-away-from-home.
I learned firsthand how much was involved the first winter after we purchased our cottage when we were faced with repair costs for the road leading into our property.
When exploring the purchase of a cottage or vacation property, it's important to consider all costs. These can range from the big ones like a down payment, to smaller costs that can add up — such as taxes, maintenance and winter plowing. In addition, if your cottage is not a primary residence, you may require a different type of mortgage and insurance.
Whether you're experienced in the home buying process, or planning your first property purchase, there are some important considerations to evaluate before you buy the beach chairs:
Know the costs, all year round
A weekend at your cottage could cost you more than a night at a five-star hotel. The carrying costs to operate the cottage all year round need to be fully understood. If you're operating a summer-only cottage, calculate what it costs to prepare for and protect from the winter; if you'll be going year-round you'll need to explore heating during the cold months. Even experienced homeowners sometimes skim over these costs without weighing the total sum. Don't forget about taxes, insurance and utilities. Depending how often you use your cottage, calculating weekends spent there against your costs to maintain is a worthwhile exercise.
Expect the unexpected
With cottages, more so than your home, maintenance can be costly and time-consuming. For instance, find out how often the septic tank needs to be pumped and the cost; if you have a boat, calculate winter storage costs. These expenses may not seem like much, but can add up and throw off your budget if not factored in during planning stages. Also put money aside for the unexpected.
Don't let your happy place become a source of stress
Canadians love the summer and whether in the city or at the cottage, the most important thing is to ensure that you are not over-extended. Talk to other cottage owners to get a sense of what's really involved in owning and maintaining a second property. Rent a cottage for the summer to see if you like a particular location and help decide on amenities before jumping in as a cottage owner.
Remember the hidden costs
Understand all of the costs of owning your cottage – starting at the beginning with furnishing a second home. Consider insurance implications as costs can vary with location, part time or full time occupancy and proximity to water. And don't forget costs of the weekend trip to the cottage – gas to get there, groceries for the weekend and more.
The summer months are some of Canada's best, so while it's important to safeguard your financial life, it's also important to soak it up.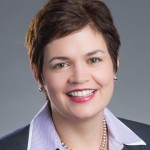 Erica Nielsen is a vice-president of Home Equity Financing at RBC and a cottage owner. For more information,  click here.