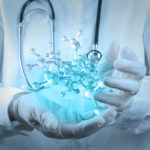 By Lorne Marr, CFP
Special to the Financial Independence Hub
No nation has been spared the impact of COVID-19 and Canada is no exception. With more than half a million cases and tens of thousands of deaths, the news of approved vaccines and the subsequent rollout is more than welcome. The vaccines mean a light at the end of a long, dark, scary tunnel. The vaccines will have an impact on every aspect of our (hopefully soon to be) post-COVID life, including life insurance. Here is how insurance professionals see that.Va
The impact of a COVID vaccine is still being scrutinized by the life insurance industry.
We are early in the game and new information is unfolding as we speak. Below is some initial reaction. Most of the executives we reached out to could not give a concrete answer due to all the uncertainty surrounding the vaccine. The ones who did respond said they are leaning towards "not asking a COVID-related vaccine question on applications." The rationale likely stems from the fact that insurance companies do not currently ask if other vaccines are up-to-date or whether people are having other routine recommended health screening tests.
Other considerations include the vaccines not being available for everyone due to other health complications (currently Pfizer is not recommended for people with anaphylaxis type food and drug reactions).
Insurance companies will likely continue to review studies provided by the pharmaceutical companies that have produced the vaccine to understand what the risks will be overall after the vaccines are deployed.
Vaccine questions more likely for those over 70
Insurance carriers may be more likely to ask a COVID vaccine question to applicants over the age of 70 as they are in the highest risk category.
Norm Leblond, Vice President, Chief Underwriter and Claims Risk Officer at Sun Life Financial said, "The health and safety of our employees, clients and communities is our top priority. Since the start of the COVID-19 pandemic, we have been monitoring the evolving environment including the development of these new vaccines. We continue to take a long-term view of risk. It is too soon to fully understand what permanent changes the industry may need to make to our guidelines or requirements."
James O'Connell, B.Comm, CIMRegional Sales Representative at Humania Assurance said his firm will not be asking a COVID vaccine related question on applications. "Humania will NOT ask or take into consideration whether or not a client has been inoculated," he said. "It has never been our practice to ask about an individual's vaccination history and we see no reason to revisit that position. So regardless of where we find ourselves during this pandemic, you can have confidence in knowing that we will continue to provide quality coverage in a quick and efficient way, whether you're meeting your clients in person or are doing so digitally."
Note that as with everything related to COVID-19, the situation, vaccine, and insurers' responses to it remain fluid. It is important for underwriters to continue to monitor the situation and make adjustments as things change and develop.
The best way to ensure you get the coverage you need during or after the pandemic is to work with a broker. Insurance brokers sell the products of many difference companies and remain informed about changes to those company's applications, processes, and requirements. A broker will help you find coverage whether or not you have a health condition or even a life-threatening illness. Our brokers work with 25+ Canadian insurers to ensure you get the coverage you need, along with the expert advice you deserve. Contact us today for a free quote, to learn more about life insurance and COVID-19, or for any questions you have about life/living benefit products.

Lorne Marr  is a Certified Financial Planner (CFP) and started in the life insurance industry in 1993 after completing his MBA at the University of Windsor. He has won numerous advisor awards and has appeared in the Toronto Star, The Globe and Mail, The National Post, The Toronto Sun, The Investment Executive and Money Sense Magazine. This article originally appeared on the LSM Insurance website on December 29, 2020 and is republished on the Hub with permission.