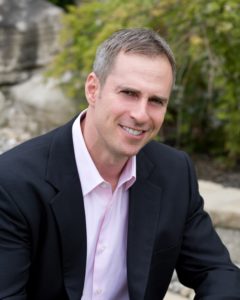 By Lorne Marr
Special to the Financial Independence Hub
After serving your workplace for years and decades, it's that time of your life when you can retire in peace and enjoy your retirement years to the fullest. However, does that mean you should ditch your life insurance policy? Think closely before scrapping your life insurance.
Many individuals might think life insurance is required only when they are young, have a family to support and need to pay off their debts. The very first question that comes to their mind is usually "Why do I need a life insurance policy in my retirement?"
Retirement and Insurance
Firstly, you need to know that life insurance is not about you. People buy life insurance in order to protect and secure the future of their loved ones and whoever depends on the insured's income. It is there to give your family a future that is financially sound and stable.
If as a retiree, you think your family might not have to bear any financial losses after your death, then you might not need a life insurance policy. But, if you think as a retired individual, you might want to leave something extra for your children and grandchildren, then you might just want to hang onto that life insurance policy.
You may also want to make one of your favorite charities the beneficiary of your life insurance policy and leave a portion of your money as a gift for a noble cause.
By setting a charitable organization as the beneficiary of a policy, you would be eligible for charitable tax receipts for the life insurance premiums paid every year or one tax receipt to be used towards your estate for the face amount of the policy.
Mortgages and other Debt in Retirement
There is another reason why life insurance might be helpful in your retirement years. More than half of Canadians carry mortgage and debts into their retirement years. As a matter of fact, retiring Canadians have more debt than they had in past years. It is difficult to retire with unpaid debts and mortgage at hand.
Other than mortgages, debt comes in different forms such as lines of credit and credit cards. If you haven't paid off your debts before retiring then life insurance can be a great way to clear your financial obligations.
Life Insurance and Estate Planning
Many people seem to disregard the fact that life insurance can actually help them in managing their wealth and is a great device for estate planning. It can offset your liabilities by providing liquidity and flexibility to pay off accountabilities such as mortgages and taxes. If you have liquid assets (cash) available at hand, then you might not have to sell your non-liquid assets such as your family business, and property to pay off those liabilities. Life Insurance can enable you to keep those assets for your beneficiaries.
Universal Life Insurance can be used to accumulate wealth on a tax sheltered basis and best of all the death benefit is paid out tax free. This allow you to pass more money to your next generation or build a legacy.
Cover final expenses
There are necessary and unnecessary expenses everywhere, but do you have enough liquid assets to pay for those expenses?
Life insurance can be of a great help to pay off your funeral costs and fees when you die after retirement. It was reported by the Canadian Press that the cost of an average funeral in Canada is about $7,500. However, this cost excludes the cost of the monument and the cemetery plot.
Through life insurance, you can pay for your funeral costs without leaving any burden or bills for your family to settle.
Income for dependents
Usually in retirement, your children are not your dependents, but your spouse could be. As you grow old, your children become independent, find jobs for themselves and often start a whole new life with their partners. But what about your spouse?
They still might require your income to survive in the world out there. For this reason, you should definitely not give up your life insurance policy, unless you have ample savings, assets or possessions to leave behind.
Protect your income
Many retirees still wish to work part time or start up their own small business in their retirement. Thus, life insurance can be a great way to protect their income.
There are many reasons for you to know and understand the need for a life insurance policy in your retirement years, therefore, think twice and look into your options before overlooking life insurance as a retirement planning tool.
Lorne Marr is Director of New Business Development at LSM Insurance. Lorne started in the life insurance industry in 1993, with Metropolitan Life after completing his MBA at the University of Windsor and has been helping families and business owners meet their insurance needs for over 20 years. He has won numerous sales and services awards and has appeared in the major national and Toronto dailies, Investment Executive and Money Sense Magazine.