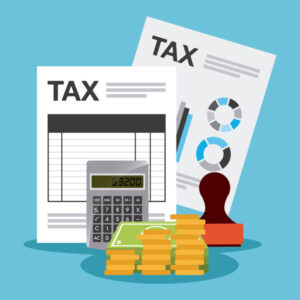 By Devin Partida
Special to Financial Independence Hub
Tax season can be stressful for most people. Though there are many tools and services to help you manage your finances, they don't do anything to help your mental state. The truth is much of that stress can be of your own making. Thankfully, there are ways to manage that anxiety and get your taxes done.
To help manage your tax season anxiety, knowing why tax season makes people so stressed might be helpful. A big part of that stress is the simple fact that it has to do with money. Although they say money can't buy you everything, studies have shown financial troubles can directly affect your mental health.
Is it any wonder? People's worth is often judged by how much money they earn — not to mention money can affect how high your standard of living is. You are happy when you gain more money and become stressed out when you lose it.
Financial stress has become a more significant part of the world in the last few years. Events like the COVID-19 pandemic and the war in Ukraine have caused global financial difficulties, making it harder for the average person to save.
Fear of the government also causes stress during tax season. While most people are upstanding citizens, the idea of the government swooping in and taking everything you have just because you missed a payment or filled out the wrong form is as prevalent as it is irrational.
How to reduce Stress during Tax Season
The key to overcoming tax season stress is to adjust your mental state. Doing your taxes is the same as any other task you have to complete. Here are some things to remember to make doing your taxes less stressful.
Address Misconceptions about the Government
Contrary to popular belief, the government will not throw you in jail for missing tax payments. In fact, the U.S. and Canadian governments will try to help you make your payments — though there are penalties for not paying on time.
The government also cannot immediately take your property if you're late in your tax payments.
They can place a lien on your property that they can lift if you set up and commit to a long-term payment plan. The government will also be more lenient if you have a lower income, though they can still audit you.
If you're living in Canada, there are ways to work with the Canada Revenue Agency so they can accommodate your financial needs. The CRA also encourages you to file your taxes online — it's easier and faster to process.
Stop Procrastination
Filing your taxes is probably not many people's definition of fun. However, constantly putting it off can cause even more stress as the due date gets closer and closer. Good time management habits can help you reduce stress and get your taxes done.
A common solution is to break down filing your taxes into smaller tasks and space them throughout the month. This can make your taxes less daunting by letting you finish in increments while giving you more time to do other things.
Use Online Tools
Online tools like TurboTax can make doing your taxes much more manageable. These tools streamline the process, making it quicker to get the job done. In addition, some tax collection organizations like the IRS have partnered with certain companies to offer free e-filing. The IRS free-file system allows you to file with them free of charge.
Filing your taxes online comes with other benefits, such as receiving refunds faster and record-keeping services. Most online tools come with 24/7 support you can contact in case you need help.
Take the Stress out of Tax Season
Stress during tax season is a common problem, but one you can overcome. Practice good working habits to prevent procrastination and get it over with. Remember that the government is not out to get you. Fire up that TurboTax and get to it.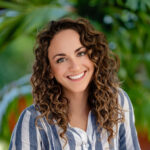 Devin Partida is the Editor-in-Chief of ReHack.com, and a personal finance writer. Though she is interested in all kinds of topics, she has steadily increased her knowledge of the intersection of finance and technology. Devin's work has been featured on Entrepreneur, Due and Nasdaq.