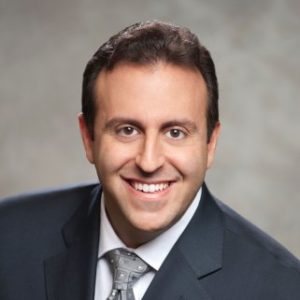 By Frank Psoras, TD Canada Trust
Special to the Financial Independence Hub
Credit cards can offer many benefits to achieve your financial goals. And with most credit cards today, the more you swipe, insert or tap, the more opportunities you have to earn and redeem loyalty rewards.
According to a recent TD survey, nearly three-quarters (72 per cent) of Canadian adults carry at least one card that offers a rewards program, with most cardholders (82 per cent) saying it's one of the top factors when choosing a credit card.
North Americans are among the most rewards-savvy consumers in the world; they're always looking for better ways to get the most from their rewards programs to reach their goals faster. That is why it's no surprise our survey also shows that almost half (49 per cent) of Canadians are willing to change where they shop to earn and redeem points faster. But remember to pay your balance on time and in full to avoid incurring interest charges on purchases.
Loyalty points expert Patrick Sojka, founder of RewardsCanada.ca, offers the following tips to get the most out of your credit card loyalty programs:
Check under the hood: Be certain you understand the earning and redemption mechanics of your credit card, including any expiration policies.
Spring forward: Look for ways to earn extra points from one transaction. An easy way to earn extra points is to take advantage of promotions that offer to multiply the points earned on certain categories of purchases, or during promotional events offered by some retailers or card providers.
Brush up on your goals: Sounds simple, but a great way to get to your goals faster is to know where you're headed. Setting or revisiting goals about how you want to use your rewards points goes a long way in selecting the right card, and working towards that goal. Aeroplan's online goal setter tool helps members set and track their progress, with suggestions to help members reach their goals faster.
Clear out the clutter. Once you've identified your goal and your card, consider putting all of your credit card purchases on the one card to accumulate points quicker.
TD's Travel Rewards and Aeroplan programs offer value, choice and flexibility for card holders.
TD Travel Reward card holders can redeem their TD points for travel and earn three times the points for purchases made through Expedia for TD. Cardholders can also Shop The Mall online at participating brand-name retailers and use some or all of their TD points directly at check-out; saving on purchases quickly and easily. And through HigherEdPoints, cardholders can redeem and apply points towards tuition, residence, meal plan fees or even pay back student loans at participating institutions.
With Aeroplan, members can get any seat and fly for less by chosing between two flight reward options. Fixed Mileage Flight Rewards are seats on Air Canada and over 25 Star Alliance member airlines exclusively offered to Aeroplan Members at fixed mileage levels.
Market Fare Flight Rewards offer access to any seat, at any time, on all Air Canada flights, at mileage levels that vary based on market fares at the time of booking. Recently, Aeroplan also offered more choice for members with the option to use Miles to cover the cost of taxes, fees, and carrier surcharges (set and charged by the airlines) when making a flight reward booking through the website, mobile app, or contact centre.
To learn which reward program best suits your personal preferences, please visit TD Rewards and Aeroplan.
Frank Psoras is a Vice President of TDCT Credit Cards. He has worked for TD for the past six years, formerly as  Senior Vice President of Sales and Relationship Management of TDCT Merchant Services.