Toronto-based online robo-adviser Nest Wealth Asset Management Inc. has announced its first strategic investor: Metroland Media Group Ltd.  Metroland is investing $1.5 million into NestWealth.com, which was the first automated financial adviser to have launched in the Canadian market.
In a press release issued Tuesday morning, Metroland Media president Ian Oliver said the company is pleased to be "leveraging our print and digital assets to partner with Nest Wealth in an area of business growth that provides cost savings to the communities we serve."
The release cited Morningstar's 2015 Global Fund Investor Experience Study, which found Canadians pay some of the highest fund fees in the world. Nest Wealth invests client portfolios in low-cost exchange-traded funds (ETFs), rebalancing portfolios as markets fluctuate so asset allocation remains in a defined range. Customized portfolios are created based on the current financial situation of clients, their stated goals and tolerance for taking investment risks.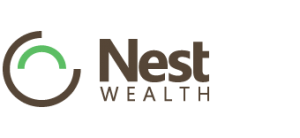 Unlike most rival robo-adviser services, Nest Wealth charges a flat monthly fee, no matter how large or small the account. Nest Wealth founder and CEO Randy Cass said he is delighted to be working with a "trusted brand with an extensive reach … We believe that all Canadians deserve sophisticated and convenient portfolio management at a reasonable cost, which is a message Metroland will help us deliver through their award-winning media properties."
Metroland delivers business and community information to millions of Ontario readers every week, through more than 100 newspapers, websites, specialty publications, consumer shows and distribution operations.