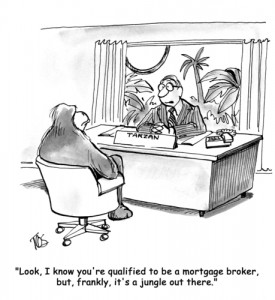 By Robb Engen, Boomer & Echo
Special to the Financial Independence Hub
When it comes to buying a home or renewing a mortgage term, many financial experts recommend using a mortgage broker to help find the best mortgage rate and terms. The reason is that mortgage brokers work for you – not the bank (even though they're paid by the lender and not the client) – and can leverage their large network of lenders to access the most favourable mortgages based on their clients' needs.
But some mortgage brokers are taking that notion too far; forging documents, creating fake pay-stubs, employment letters, bank statements, and tax documents to help clients qualify for mortgages.
A shocking expose
In this shocking expose, Globe and Mail real estate reporter Tamsin McMahon revealed how mortgage fraud is thriving in Canada's hot housing market.
The article goes on to suggest that mortgage fraud is so rampant in this country that as many as one-in-10 mortgage applications will have some element of fraud. This happens when would-be homebuyers can't quite qualify for a conventional loan, a problem that has been exacerbated in recent years by soaring home prices.
An anonymous mortgage broker from Ontario said:
 "It's happening on such a level that some bank reps, mobile mortgage reps, have said: Call a mortgage broker, they can probably find a way to make your income higher."
It's a scary environment when so-called industry professionals are willing to commit fraud to get a mortgage deal done at any cost – which brings back memories of the U.S. subprime real estate meltdown and infamous "NINJA" loans (no income, no job, no assets) of a decade ago.
McMahon shares a scenario where some mortgage brokers – who typically do not charge clients fees up-front – are charging fees in the thousands to create fake bank statements, tax documents and pay stubs from non-existent companies, and will often hit clients with steep charges when they go to renew a mortgage that was funded based on forged documents.
Push for tighter industry rules
After Home Capital Group, one of Canada's largest alternative mortgage lenders, suspended 45 mortgage brokers for allegedly committing fraud on mortgage applications, many brokers began advocating for tighter industry rules.
Clearly something needs to be done to regulate an industry where brokers (and their clients) are incentivized to lie and cheat just to keep up with our insane housing market that has been fuelled by greed and cheap access to credit.
Four years ago I wrote an opinion piece on why I've never used a mortgage broker and after taking a lot of heat from the broker industry over it I swore I'd never write another one. But here we are.
I've seen the sleazy, underhanded side of the profession and I unfairly painted all brokers with the same brush. The truth is that there are plenty of great independent mortgage brokers out there who look out for their clients' best interests (within the rules).
Unfortunately, much like advisors in the financial services industry, unethical ones who choose to play outside the rules in order to line their own pockets often overshadow the good brokers in the mortgage industry.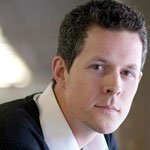 In addition to running the Boomer & Echo website, Robb Engen is a fee-only financial planner. This article originally ran on the site on Nov. 1st and is republished here with his permission.