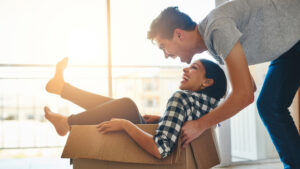 By Rob Shields, Questrade 
Special to Financial Independence Hub
On April 1, 2023, Questrade became the first in Canada to offer the new First Home Savings Account (FHSA). For us, this was a major accomplishment in our continued mission to help Canadians on their journey to financial independence. Our goal has always been to challenge the status quo, transforming financial, investing and mortgage services for the good of Canadians. Knowing the Government of Canada was introducing the new FHSA on April 1, the team at Questrade began planning months ago. Our goal was to offer Canadians this account on day one, so they can start saving, investing and growing their money for their first home. Mission accomplished.
Save for a home faster
Saving for a home is a big challenge for many Canadians. With housing prices as they are — especially in major cities — maximizing your down payment is critical. By opening an FHSA account at Questrade, Canadians can invest up to $8,000 annually, deduct their investment contributions from their taxable income and give it the opportunity to grow in the market. They can contribute up to $40,000 in this account, with no limits to how much it can grow, making it a powerful savings tool. Ultimately, they can withdraw it tax-free to use it for a home purchase: with no requirement to repay. The only requirements to open an FHSA are: being a verified resident of Canada, being at least 18 years of age, and being a first-time home buyer.
Imagine a scenario where you open an FHSA account with a goal to buy a house in 10 years. If you maximize your annual contribution limit of $8,000 per year for the first 5 years, you'll reach the lifetime contribution limit of $40,000 in 5 years. If you invest your account with a Questwealth Aggressive Growth Portfolio, which had an average return of 7.18% per year, your account could grow to $69,993 after 10 years*. That's $69,993 you can withdraw tax-free to put towards your home, with $29,993 coming just from investment gains.
By investing what you can in the market and adding in the tax refund you get from your contributions, you are creating a compounding effect that can get you into your first home much faster.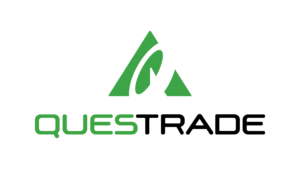 The key to maximizing this account's benefits? Opening it now. The $8,000 per year contribution room only starts accumulating once your FHSA account is open. By getting started right away, even with as little as $250, your money can start working right away. Then, you can carry forward unused contribution room if needed.
Easy to get started
Questrade FHSAs include:
A tax deductible annual contribution limit. By lowering the taxes you pay, you can find more room to save.
Tax-free gains and withdrawals. Save and invest up to $40,000 completely tax free.
Two easy ways to invest: invest yourself in our self-directed account or let our experts manage your investment with Questwealth Portfolios. Our lower-fee portfolios are built to help reach goals faster, with proven returns for a variety of  comfort levels.
Award-winning customer service, here to answer any question and guide you through the process.
An entirely online process that makes it easy to get started. You can open and fund your FHSA account in minutes. Looking for help? Give us a call at 1-888-783-7866.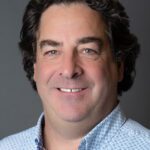 Rob Shields is Chief Marketing Officer for Questrade.  For almost thirty years, Rob has been leading iconic Canadian brands on the journey to being customer centric. In his current role at Questrade – Canada's fastest growing and the #1 rated* online brokerage — Rob leads all customer and marketing objectives in the company's evolving mission to help Canadians on their journey to financial independence by transforming financial services. After completing his MBA at Queen's University, he began his career with Loyalty One in the business development team, building the successful Air Miles program in Canada. Next Rob was recruited to start the Customer Practice at Braxton, the strategy group of Deloitte. Rob joined Aeroplan pre-IPO and there, led the program to new heights. Next, he joined the Canadian Tire executive team to lead their journey toward customer-centricity. He also co-founded Paymi, a cash-back consumer program that merchants can leverage via Paymi's technology platform.
* This calculation is for illustrative purposes only and is not indicative of future values or the performance of any Questwealth Portfolios customer or model portfolio. Actual Results may vary. The Questwealth Aggressive Portfolio has a weighted average annual fee of 0.219%, with an after-fee average annual return of 7.18% (annualized returns since inception, November 2014) as of March 31, 2023. This is based on an initial investment of $8,000 and a yearly contribution of $8,000 for the next 4 years, compounded annually over 10 years. Fees may change over time and actual results may vary. No representations and warranties are made as to the reasonableness of these assumptions. Questwealth Portfolios is a service provided by Questrade Wealth Management Inc.