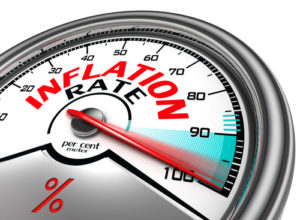 By Elizabeth English, Mercer Canada 
Special to the Financial Independence Hub
The squeeze inflation is putting on businesses and their employees alike is being felt around the globe. As employees and their families deal with the increasing cost of living, employers are under pressure as they manage compensation budgets and salary expectations for the next year and beyond. Employees have heightened expectations of a commensurate pay increase with lower purchasing power. Employers must respond or risk losing talent.
As businesses grapple with the best ways to retain existing employees and attract new hires, Mercer released its 2023 Compensation Planning Survey, compiling data from more than 550 organizations of varying sizes across 15 industries. The survey reveals a number of insights for employers and employees alike.
Most companies are just beginning to think about increase budgets
With the price of everything from gas to groceries on the rise, there is an expectation from employees that their compensation should keep up with rising costs. Many organizations are in the early stages of deciding how to respond; the Survey shows that as of August, only 5 per cent of organizations had approved increased budgets, 11 per cent had proposed increases, and 84 per cent were still in preliminary stages.
Budgets continue to rise
Inflation is causing Canadian employers to increase their compensation budgets. Heading into the upcoming year, employers surveyed are budgeting an average of 3.4 percent for merit increases and 3.9 per cent for total increase budgets in 2023. This puts merit and total budget increases up from 3.1 per cent and 3.4 per cent, respectively, from 2022. However, even with these raises, merit and total increases fall short of year-over-year inflation, which hit a 40-year high of 8.1 per cent in June, moderating to 7.6 per cent in July and 7.0 per cent in August.
Across Canada, the highest increases in total budgets are in Montreal (4.5 per cent), Greater Edmonton (4.3 per cent), Saskatchewan (4.2 per cent) and Greater Calgary (4.1 per cent). With compensation budget increases falling well short of inflation, organizations across Canada will need to focus on managing employee expectations. This can be done through their internal communications, planning for multiple scenarios, as well as adopting a more comprehensive and broader total rewards perspective to attract and retain talent.
Off-cycle increases are being used for a variety of reasons
Historically, inflation isn't the top metric for shaping compensation strategies. Still, in this high inflation environment, 34 per cent of organizations are considering ad-hoc, off-cycle wage reviews or adjustments to combat turnover. This is a significant hike from 19 percent considering the same in March of 2022.
The reasons for these ad-hoc, off-cycle increases vary, with retention concerns, market adjustments and internal equity all of which are being driven by cost-of-living considerations.
Companies are expanding their total rewards to include more of what employees want and expect
To help bridge the gap between employee compensation expectations and budget realities, many organizations are enhancing their benefits programs to support their employee value proposition. Total Rewards planning for 2023 and into the future provides an important way for organizations to support their business objectives and reinforce their employee experience, despite the uncertainties caused by inflation.
In the face of high inflation, organizations can complement their compensation plans to help create a more compelling employee experience by rethinking their approach to total rewards. Plan sponsors must consider new coverages to support diversity, equity, and inclusion strategies by providing gender affirmation and fertility coverage as well as providing allocations for adoption-related costs. Plan sponsors have also continued to invest in wellness by providing more mental health support or offering new digital well-being solutions. Additionally, personal spending accounts are gaining traction as they provide employees flexibility and reimburse a wide range of wellness-related expenses. All organizations, regardless of whether they are struggling, stable or growing, need to apply economics and empathy when designing their total rewards strategy.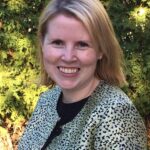 Elizabeth English is a Principal in in the Products segment of Mercer's Career business in Toronto. As the Product Lead for Canada, she is focused on driving the best outcomes for the Canadian survey portfolio. She works closely with clients and internal colleagues throughout the survey process, delivers key insights and continues to evolve the surveys. Liz oversees a portfolio of Canadian surveys, including the Canadian Mercer Benchmark Database, Canadian Retail Compensation and Benefits Survey and the Compensation Planning Survey.
Liz has over fifteen years of experience in managing compensation surveys and consulting with clients on a range of compensation projects, including: organization-wide market competitive reviews, implementation of job evaluation systems, base pay management programs, and custom survey development and delivery. She brings a thorough knowledge of the entire survey lifecycle of compensation surveys, from inception to publication.
Liz holds an Honours Bachelor of Business Administration from Wilfrid Laurier University.