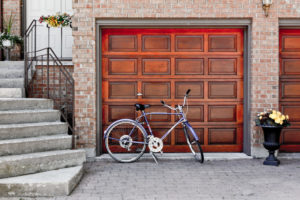 By Penelope Graham, Zoocasa
Special to the Financial Independence Hub
In today's real estate market, buying a house is less a traditional rite of passage and more a Herculean feat, especially for Millennials scraping together a down payment in Toronto or Vancouver. To them, the concept of owning a detached dwelling, complete with yard and picket fence, is a faded – and financially unfeasible – memory.
But it was a reality for Canada's 9.6 million Baby Boomers, many of whom bought in their early 20s, and are still living in the family home. And, given the explosive surge of housing prices over the decades, a fair share of those Boomers have seen their investment grow by hundreds of thousands of dollars. Consider this – according to the Toronto Real Estate Board, the average Toronto home sale price was $75,694 in 1980, compared to September 2016's average of $755,755 – an 898% increase!
These homeowners face a choice: sell while the market is hot (especially as new mortgage rules designed to cool demand go into effect), or stay put. For many, it's not an easy decision.  They may feel cashing out isn't worth parting with the beloved family abode. Others may wish to sell, but dread navigating bidding wars and other competitive tactics when buying their next home. For some, "downsizing" may just be a dirty word. So, what options do these Boomers have?
Sell and Lease-back agreements offer an option
To address this conundrum, some seniors have turned to what is traditionally a commercial real estate practice: buy- and sell-back agreements. In these transactions, a home is sold to an investor buyer while the previous owner continues to live in it as a leased tenant. It's a method growing in popularity, and can seem the best of both worlds, but it certainly comes with its pros and cons. Here's what Boomers should keep in mind if considering a sell and lease-back agreement:
Pro: It's attractive for Investors
Investors see the value in investing in Vancouver and Toronto real estate, especially in highly coveted detached houses. Rapid market growth means they'll see a return very quickly, while high rents can often outpace mortgage payments made at today's record low interest rates. However, finding a desirable tenant can prove very challenging. Buy and lease-back agreements made with existing homeowners provide a built-in, affluent and reliable tenant who cares a great deal for the home. Most often, Boomers in these agreements want a long term lease, offering stability and peace of mind.
 Pro: It takes the financial pressure off Boomers
In addition to their RRSPs and other long term investments, many boomers may be counting on their home's appreciation to help fund their retirement. They may have taken out a reverse mortgage or home equity line of credit and are looking to close their debt before entering their RRIF drawdown years, or perhaps have seen their savings hurt by lingering low interest rates.
Selling the family home suddenly opens up new financial opportunities – it could mean the difference between fulfilling dreams of travel, or even improving future quality of care. It can also provide older Boomers, who may be waiting out a lengthy wait list for their care facility of choice, a comfortable option until their space becomes available.
Pro: Someone else does the heavy lifting
Mobility is a growing concern for many aging boomers, who may find themselves less able to physically manage their home's maintenance and repairs. Living as a tenant, however, means the new landlord is on the hook for everything, from major repairs, to seasonal upkeep.
Con: You'll join the renting ranks
After decades of homeownership, many Boomers may have paid off their mortgages, or have greatly reduced payments. The new owner, however, will be charging rent at a fair market rate. That may come as sticker shock for those who haven't needed to factor shelter costs into their budgets for some time. It's important that sellers fully outline rent expectations in their lease agreement, and understand how they may change over the course of long-term leases; for example, according to the Ontario Residential Tenancy's Act, landlords may raise rent by 2.5% each year.
Con: You no longer call the shots
While the landlord now shoulders the responsibility of home repairs and maintenance, what that includes is now up to them. For long-term homeowners, feeling their home isn't as well cared for, or enduring big changes to its look and feel, can be a tough pill to swallow. Sellers who don't want to hand over this control are wise to address it in their lease agreements to avoid disagreements down the road.
Con: You'll put your trust in someone else's finances
Tenants could be in for a nasty surprise should their investor owner default or renege on their mortgage payments; not only will they be out of their home should the bank repossess the home, but will have little to no recourse in such situations.
Seek the help of a pro
While not a traditional real estate transaction, it's vital Boomers seek out the help of a licensed real estate agent and real estate lawyer when negotiating a sell and lease-back agreement. They can help price the house to appeal to a more niche investor market, as well as ensure any lease back agreements are in the seller's best interest.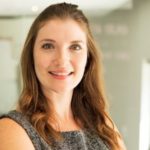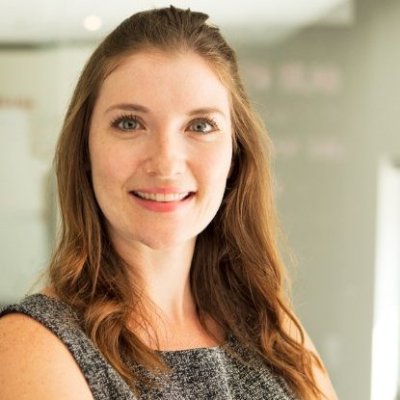 Penelope Graham is the Managing Editor of Zoocasa.com, a leading real estate resource that uses full brokerage service and online tools to empower Canadians to buy or sell their home faster, easier, and more successfully.