By Fritz Gilbert, RetirementManifesto.com
Special to the Financial Independence Hub
Call me a nerd, but I love studying retirement statistics (for the record, I prefer to consider myself curious).  When something as dramatic as COVID comes along, it really makes the numbers interesting.
If you're curious like me, you'll enjoy today's post.  A compilation of some fascinating retirement statistics I recently came across, including some graphs for those of you who prefer to view the charts.
If you're interested in how you compare to "average," you'll also find today's post of interest.  Wondering what impact COVID has had on retirement confidence?  We've got that covered, as well.
Curiosity-seekers, unite.  This one is for you …
What's retirement really like? What impact has COVID had? Today, a look at some fascinating retirement statistics.  
Fascinating Retirement Statistics
A while back, as I was doing some research for my post titled The Mad Retirement Rush of 2020, I came across an article with some interesting retirement statistics and saved the link into a draft post (I do that a lot, with over 100 draft posts currently holding ideas for future posts).  I wanted to do further research on retirement statistics to see how many I could compile for a dedicated post on the topic.
Today, I'm pleased to publish the resulting work and share what I've found during my research.  A variety of fascinating retirement statistics, dedicated to all of the fellow retirement nerds in the house.
With that, let's dig into some numbers:
---
Retirement Readiness Statistics
51% of Baby Boomers are still paying on their mortgage in retirement, and 40% struggle to pay off their credit card debt.  (Source: Legaljobs.com)
1 out of 12 Americans believes they'll never retire at all.  (Source: Legaljobs.com)
50% of retirees retired earlier than they would have liked. (Source:  TDAmeritrade Retirement Survey)
73% of retirees say their retirement was a "full-time stop," with only 19% experiencing a gradual transition (e.g., fewer hours).  Among those still working, half expect a gradual transition. Related, only 30% of retirees work for money in retirement, whereas 72% of workers expect to work for some pay in retirement. (Source:  2021 EBRI Retirement Confidence Survey)
The average US household had $255,000 in their retirement accounts in 2019, a 5% increase from 2016 (Source: MagnifyMoney)
Among those with 401(k), the average balance by age is shown below: (source, Personal Capital as cited in MagnifyMoney)
---
COVID's Impact on Retirement Confidence
While the majority of workers are still confident of their ability to retire, 34% of workers are less confident in their ability to live comfortably in retirement than they were pre-COVID.
COVID has caused 1 in 4 workers to adjust their expected retirement date, with 17% now planning to retire later and 6% who plan to retire earlier.
32% of workers say COVID has negatively impacted their ability to save for retirement.
All statistics in the above section compliments of  2021 EBRI Retirement Confidence Survey
30% of Americans with retirement accounts reported making withdrawals from them in the first two months of the COVID pandemic.  The average withdrawal was $6,757 (Source:  Investment News)
---
Baby Boomer Statistics
Every day, 10,000 Baby Boomers turn 65 years old.  (Source: Legaljobs.com)
8 in 10 retirees report that their overall lifestyle is as expected or better. Only 26% of retirees report spending is higher than expected. (Source:  2021 EBRI Retirement Confidence Survey)
Baby Boomer retirements increased significantly in 2020 vs. prior years.  By September 2020, 40% of Baby Boomers were retired. (Source:  Pew Research)
At least 1.7 million older workers retired early due to COVID (Source:  Bloomberg)
Average annual spending by retirees in 2018 was $49,441, compared to $65,834 spent by workers. (Source: Annuity.org)
---
Social Security Statistics
The average American retiree receives $1,413 in Social Security benefits a month.
Between 2009 and 2019, the beneficiaries of Social Security have increased from 33.5 million to 45.1 million.
An individual retiring at full retirement age in 2020 receives a maximum of $3,011 Social Security benefits. (All 3 of the above bullets per  Legaljobs.com). 
72% of retirees and 53% of workers have confidence that Social Security will continue "to provide benefits of at least equal value to those received today". (Source:  2021 EBRI Retirement Confidence Survey)
---
Pension Statistics
23% of boomers are subscribed to a private pension plan. (Source: Legaljobs.com)
79% of Union workers receive a pension, compared to just 17% of non-union workers. (Source: Legaljobs.com)
In 2019, only 21% of workers have a pension plan, and 43% have a retirement savings plan (Source: Annuity.org)
Health Care & Life Expectancy
Health care costs continue to be a top concern for retirees, with 1 in 3 saying their health and dental costs were higher than expected. (Source:  2021 EBRI Retirement Confidence Survey)
The average retired couple leaving the workforce in 2020 will need an estimated $295,000, post-taxes, to pay for health care expenses (excluding long-term care).  Source:  MagnifyMoney
A man turning 65 in 2020 has an average life expectancy of age 84, while 87 for a woman. (Source:  Legaljobs.com)
---
Average Retirement Age Around The World
The United Arab Emirates has the lowest average retirement age in the world at 49, which is both the official retirement age and the average actual retirement age for both men and women.
Norway has the highest average retirement age in the world at 67 for both men and women.
Source:  Annuity.org
---
Other Interesting Stats
Gray Divorce is a real thing, with 1 of 4 spouses over the age of 50 divorcing (up from 1 in 10 just two decades ago). (Source: Legaljobs.com)
---
Conclusion
After 6+ years of writing, today marks my first "statistical compilation" post, filled with a variety of retirement statistics.  I find it interesting to read various studies and comparing our situation to "normal".  I hope you feel the same, and enjoyed this compilation.
Your Turn:  Are you a curious nerd?  What retirement statistic most surprised you?  Let's chat in the comments …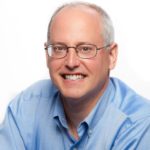 Fritz Gilbert is the Founder of The Retirement Manifesto, a Plutus Award winning blog dedicated to helping people Achieve A Great Retirement.  After 30+ years in Corporate America, most recently as a Commodity Trader, Fritz retired as planned in June 2018 at Age 55.  He and his wife are looking forward to extended travel and "giving back" to their community through charitable work in retirement. This blog was published on his website on July 14, 2021 and is republished here with his permission.