By Robb Engen, Boomer & Echo
Special to the Financial Independence Hub
The SPIVA Canada Scorecard looks at the performance of actively managed Canadian mutual funds versus that of their benchmarks. The results show that the majority of active managers underperform their benchmarks over the long term. And it's not even close. Here are the biggest losers:
Canadian Dividend & Income Equity Funds – Only 6.67% of the active Canadian Dividend & Income Equity Funds outperformed the S&P/TSX Canadian Dividend Aristocrats over the past 12 months. None of the active funds were able to outperform the S&P/TSX Canadian Dividend Aristocrats over the five-year horizon.
U.S. Equity Funds – Just 2.9% of funds in this category outperformed the S&P 500 (CAD) over the past five years, while only 3.13% beat the index in the three-year period.
Global Equity Funds – Over one- and three-year periods, 5.95% and 4.21% of the funds outperformed the benchmark, the S&P Developed LargeMidCap, respectively. When viewed over the longer five-year period, only 2.83% of active global equity funds able to beat the benchmark.
Conclusion
It's hard to argue in favour of active management when you see results like this. Only a handful of actively managed mutual funds outperform their benchmark over the long-term, and of the ones that do outperform, you need a crystal ball to identify them in advance.
So what does this mean? The next time you meet with your advisor and he or she recommends the banks' Canadian, U.S., or Global equity mutual funds, ask about – no, insist on buying their index-fund equivalent.
Rather than paying a 2% MER or more for an actively managed fund that has a very small chance of outperformance, its index fund cousin will track the benchmark closely in exchange for a very small fee (around 1% or less).
You can read the full SPIVA Canada Scorecard here.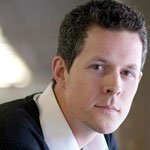 In addition to running the Boomer & Echo website, Robb Engen is a fee-only financial planner. This article originally ran on the site on Nov. 7th and is republished here with his permission.